Trusted Pest Management For Moorpark, CA
Moorpark is one of the fastest-growing cities in Ventura County, located about 50 miles away from downtown Los Angeles. To keep destructive and dangerous pests away from your Moorpark property, the skilled technicians from Ventura Pest Control are proud to provide excellent pest management services and prevention strategies. As a local, family-owned pest control company, we are dedicated to providing exceptional services for residents in Moorpark and throughout the greater Ventura County area. Don't allow rodents, insects, spiders, and other pests to invade your home or business and threaten your peace of mind. Instead, turn to the licensed pest management professionals here at Ventura Pest Control for excellent pest control solutions you can trust.
Home Pest Control In Moorpark, CA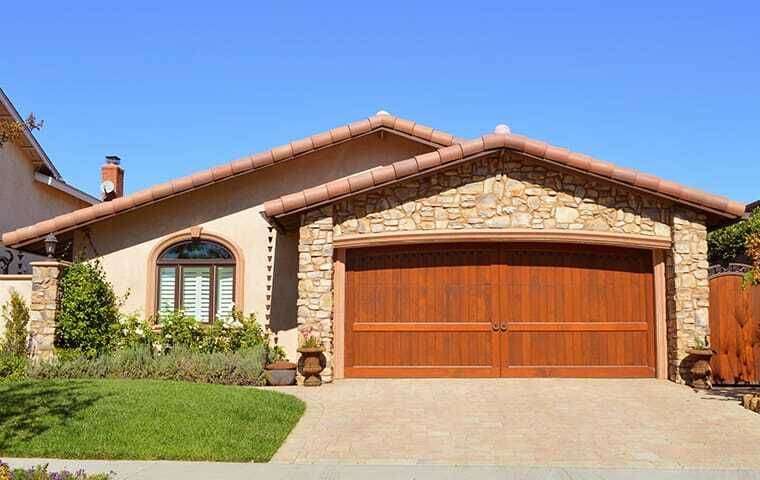 Pest problems can happen to anyone. Even the cleanest homes aren't immune to the threat of invading pests.
The best way to ensure your Moorpark home remains free of pests throughout every season is to work with the professionals from Ventura Pest Control to implement an ongoing home pest control plan.
We have the experience needed to eliminate a wide variety of pests, including termites, rodents, cockroaches, and more. And, because we understand that every homeowner has unique pest control needs, we offer several different residential pest control options.
Ventura Pest Control provides professional, cost-effective treatments to keep Moorpark homes pest-free throughout the entire year. Get in touch with Ventura Pest Control today for more information about all of our residential pest treatment plans.
Commercial Pest Control In Moorpark, CA
As a business owner, it's your top priority to provide excellent products and services for your customers. However, when pests invade your commercial facility, they threaten your ability to keep your customers satisfied. Pest infestations can drive away your customers and cause a significant loss of revenue for your Moorpark business. To protect your property, customers, and reputation from pests, implement a long-lasting commercial pest control plan from Ventura Pest Control. We're ready to provide top-of-the-line pest management solutions by relying on Integrated Pest Management (IPM) strategies. Our goal is to eliminate pests while using the least amount of pesticides possible. At Ventura Pest Control, we have what it takes to eliminate your commercial pest problems at their source. Give your Moorpark business the complete pest protection it needs by reaching out to Ventura Pest Control for more information about our comprehensive commercial pest control plans.
How To Control Rodents In Moorpark
Rodents are common household pests that cause many problems for homeowners and business owners alike. These small, furry pests spread a wide variety of harmful bacteria and are capable of causing significant damage to your property with their constant chewing behavior. Rodents also have a fast reproduction rate, which means a small infestation can become a large one in no time at all. The most effective way to control rodents is with a little help from the experienced pest technicians here at Ventura Pest Control. For years, we have been committed to providing high-quality rodent control solutions for residents throughout our service area. Whether you're looking for a way to rid your Moorpark property of an existing rodent infestation or you want to ensure rodents never invade in the first place, Ventura Pest Control has you covered. Reach out to us today for more details about all of our rodent control and exclusion services.
Five Ant Prevention Tips For Moorpark Residents
Did you know that ants are the most common household pests? Although most ants prefer to live and build their nests outdoors, many ants move into residential properties while foraging for a source of food. Unfortunately, once ants infest your home, it's nearly impossible to get rid of them without professional help. That's why it's important to prevent ants from getting into your residential property in the first place.
One of the best things you can do to protect your Moorpark home from ants is to implement the following ant prevention tips:
1. Keep your kitchen and eating areas clean. Wipe down your counters, sweep your floors, and clean crumbs out from under heavy appliances.

2. Eliminate potential entry points. Inspect your exterior walls and foundation for cracks, especially around areas where pipes and utilities enter your home.

3. Pick up uneaten pet food. Always remove pet food from the floor once your pet has finished eating and store dry pet food in a sealed container.

4. Eliminate sources of excess moisture. Repair leaking faucets, pipes, and drains that may contribute to your moisture problem.

5. Remove easily accessible food sources. Seal your garbage cans, wash your dishes regularly, and store leftover food items in the refrigerator.
If ants are causing problems in your Moorpark home, the professionals from Ventura Pest Control can help. Contact us today to learn more about how we protect Moorpark homes from ants and other pests.
Request Your Free Quote
Complete the form below to schedule your service.