Request Your Free Quote
Complete the form below to schedule your service.
Argentine Ant Control In Ventura County, CA
In a place like Ventura County, there are a wide variety of pests that can threaten your home. Sometimes, it's the smallest pests that can make the biggest impact. The more you learn about Argentine ants, the more you'll realize why you want the experienced protection of Ventura Pest Control on your side.
Underestimated Health Threats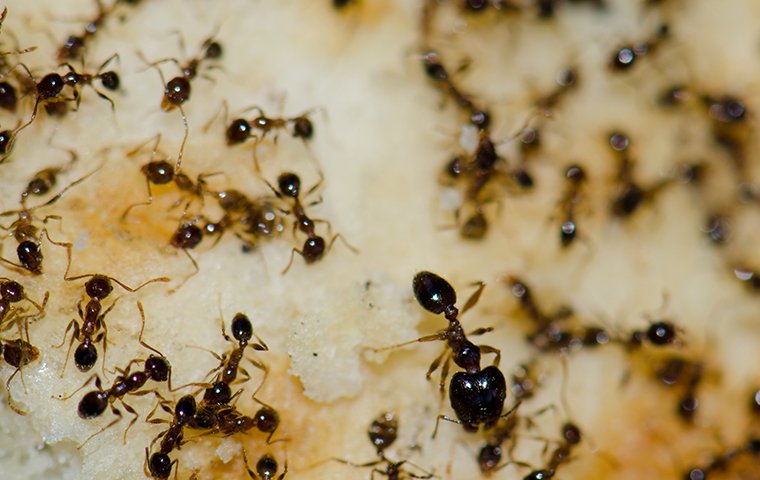 If you've ever seen shiny, dark brown or black ants walking up your walls in long lines, you probably have an Argentine ant infestation. These small ants are only 1/4 of an inch long at the most, but their robust infestations can cause a variety of issues on your property.
While they might not pose as many health threats as other species of ants, they can still be hazardous to you and your family. These tiny pests are scavengers, picking their way through piles of garbage, sewage, decaying matter, dead animals, and other contaminated substances in search of food. As a result, Argentine ants will spread dangerous bacteria throughout your home that can cause serious illnesses, especially if they reach the kitchen.
Allowing an Argentine ant infestation to linger, grow, and overrun your stored food and meal preparation areas can be dangerous to your health, so prevention is a must. Unfortunately, because they're small, flexible, and resourceful, professional solutions backed by years of experience and expertise will most likely be your only sustainable prevention methods.
Guaranteed Argentine Ant Solutions
At Ventura Pest Control, we have innovative pest control methods that can eliminate any current Argentine ant activity and prevent any future problems. As with all of our treatment methods, our Argentine ant services begin with a thorough inspection. Once our highly qualified service technician has assessed the full extent of the situation, we'll discuss treatment options with you.
Our typical Argentine ant treatments include an exterior spray to reduce the outside populations attempting to invade your home. These solutions are perfectly safe for humans, pets, and vegetation growing near the house.
On the interior of your home, we'll place kid and pet-safe bait stations that will draw Argentine ants out from behind the walls to ensure that we eradicate the entire infestation. Our highly trained service technicians have witnessed enough Argentine ant problems to understand the hotspots in your home. Knowing where ants frequent most allows us to strategically place bait stations to eliminate traffic in these areas and ensure the success of the traps.
Our Argentine ant treatments come with a 30-day guarantee, so if you notice more ant activity on your property after 30 days, we'll return to your property and retreat for free. For ongoing, year-round ant control, we recommend transitioning from our one-time Argentine ant service package to our general residential recurring pest prevention services.
Our Promise To You
As a family-owned and operated business, our team at Ventura Pest Control understands the importance of family and community. As Ventura County residents ourselves, we take pride in treating our customers the same way we do our own family. That's why all of our treatments take an Integrated Pest Management (IPM) approach, so you can rest assured knowing that they're 100% safe for your family and your pets.
Our services are always backed by the Ventura Pest Control pest-free guarantee. You might be able to find guaranteed services elsewhere, but you won't find another pest control company in Southern California that can back their guarantees up with over 60 years of experience. Give us a call today to schedule your free inspection and get rid of Argentine ant problems before they put your health at risk.
Learn more about our home pest control and commercial pest control offerings.