What Matters Most To You, Matters Most To Us
As the oldest and largest locally owned and operated pest control company in the Ventura County area, we've been protecting Ventura County homes from pest problems for over 60 years. We're also a family company, so we understand how important your home and family are to you. That's why we only hire the most knowledgeable and friendly service technicians to guarantee you a pest-free home.
When you incur pest problems in your Ventura County home, trying to get rid of these issues yourself could make the problem worse or allow the problem to linger in other areas of your property. Since we are Ventura County residents as well, we understand how important your home and family are to you. That's why we not only provide top-of-the-line residential service that you can count on, but we also provide options to suit your needs most effectively.
Option 1: One-Time Service (Guarantee Included)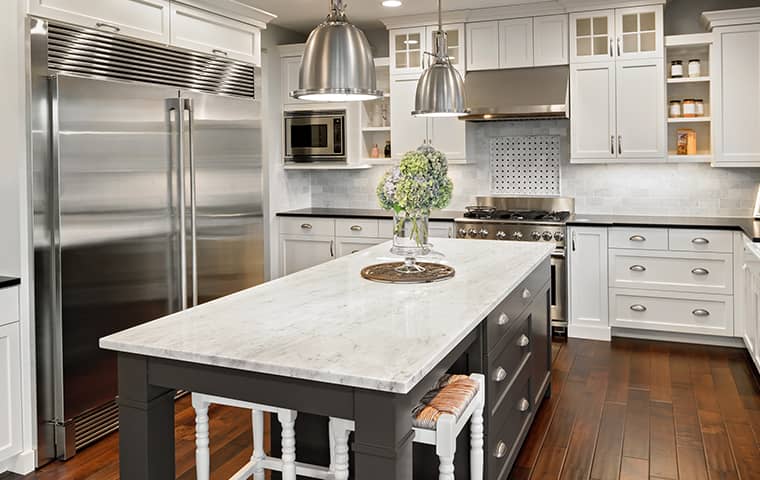 If you don't want to give year-round pest protection for your home a chance, or you just want to see how we do in a one-time trial run, then you can purchase our one-time pest eradication services. If a particular pest is plaguing your property, or you're noticing bugs and other critters throughout your home, then we will come up with a plan to treat your property.
These services include pest eradication and our guaranteed prevention measures. However, since it is only a one-time treatment, our pest-free guarantee only extends 30-days past treatment. If any pest issue pops up in that window of time, then we'll treat them for free.
Option 2: Guaranteed Treatments Throughout The Year
Apart from our one-time services, we also offer a yearly service bundle that will vary based on your budget and specific property needs. Typically, the spring and summer months require specific treatments, especially Termidor®termiticide to prevent any termite infestations from popping up. After treating the perimeter of the property with Termidor®, we'll treat the exterior of the home and any at-risk interior areas with our industry-leading Integrated Pest Management (IPM) solutions.
Throughout the rest of the year, treatments will vary based on what your property needs. Many properties require de-webbing, de-nesting, and general pest control prevention solutions, all of which will be applied by our highly-knowledgeable, experienced, and friendly service technicians who put customer satisfaction above all else.
Our yearly pest control solutions include:
100% safe, IPM-approved solutions
The Ventura Pest Control pest-free guarantee
Emergency pest services from our on-call technicians
All of our treatments are based on your specific property needs and budget, but most of our customers usually have their homes treated every three or four months. Our treatments are specially designed to target destructive termites, invasive rodents, disease-spreading roaches, every kind of ant, wildlife in the yard, and more. Plus, all of our secondary packages, such as mosquito treatments, pantry pest prevention, wildlife preclusion, and others are bundled with our yearly general pest control plan for a cheaper rate.
Our yearly pest control treatments are designed to ensure customer satisfaction above all else, which is why they include three vital steps: thorough inspection by our professional service technicians, specific treatments for the problems on your property, and follow-up treatments to spot any existing pest activity you may not notice.
Our Home Pest Control Process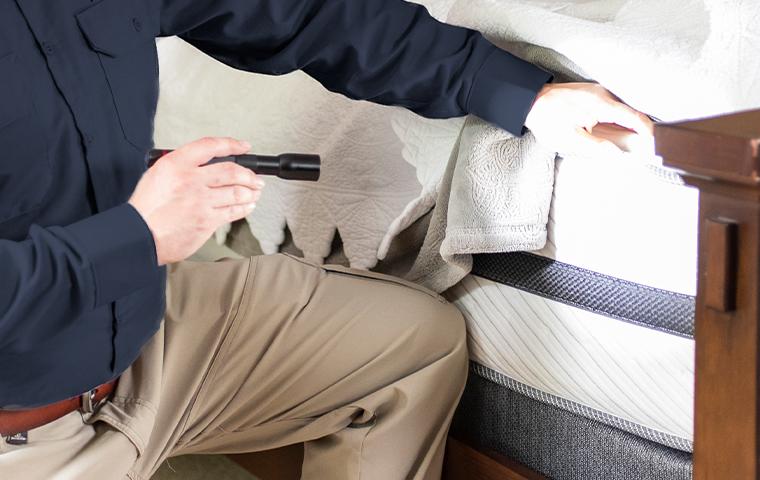 Inspection
Our first step is to do a walkaround of the property to identify any existing pest issues, many of which you may not know about. Then, we'll discuss what we think is the best course of action for your specific needs. We'll never suggest any unnecessary treatment options because your interests are much more important to us than our own. All we want is to guarantee you a pest-free property in the most minimally invasive way possible.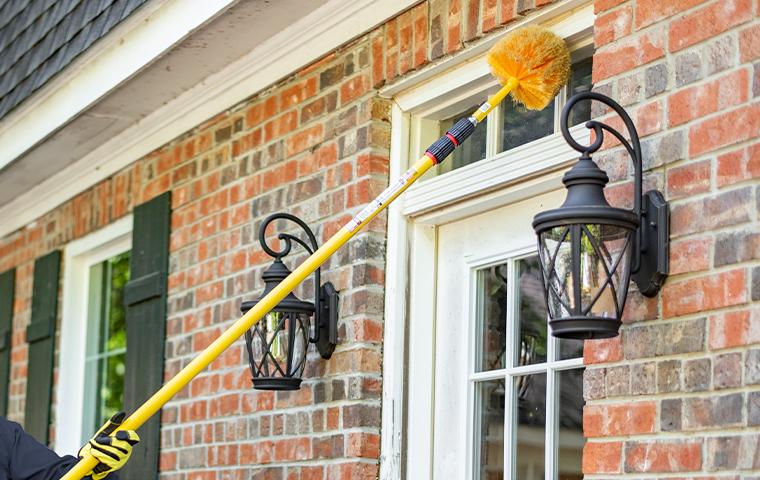 Treatments
Once we've agreed upon a plan of action that meets your property needs and your budget, we will work with your schedule to apply treatments. The spring and summer treatments always include Termidor® to ensure a termite-free home, but the other treatments will vary to preclude any of the relevant issues like spiders, rodents, pantry pests, roaches, and more.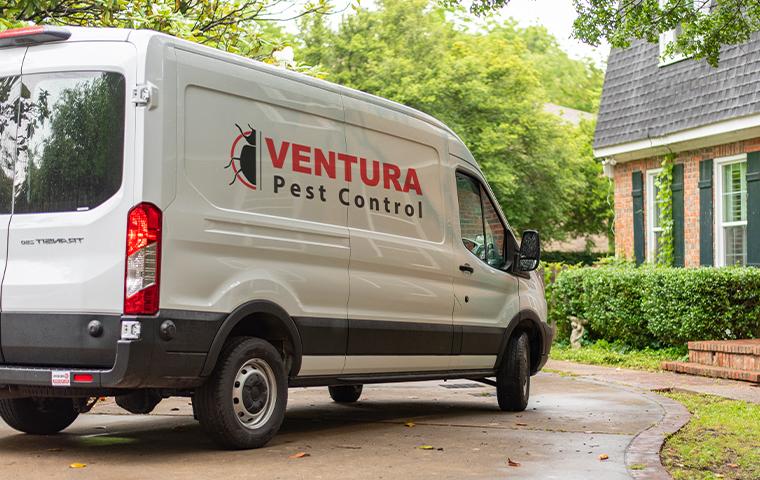 Follow Up
This is an incredibly important step. Typically, our treatments will be so effective that you'll never notice a pest issue in between our visits. However, the untrained eye can miss a lot of pest problems that could remain. Our thorough follow-up inspection between visits will guarantee that you don't incur property damage or further infestations.
Join 10,000 Satisfied Customers In Ventura County, CA
Over our 62 years of serving the Ventura County area, we've provided a pest-free home to over 10,000 residents. That's the kind of track record that you can trust when you're deciding which pest company is best for you and your property. It's the kind of service you can count on when it comes to protecting what matters most to you.
In addition to our general pest control options, we offer the following pest-specific services:
Don't fight pests alone; call on experts you can trust. Reach out today to join our long list of customers living in their pest-free Ventura County homes.
Request Your Free Quote
Complete the form below to schedule your service.
Recent Blog Articles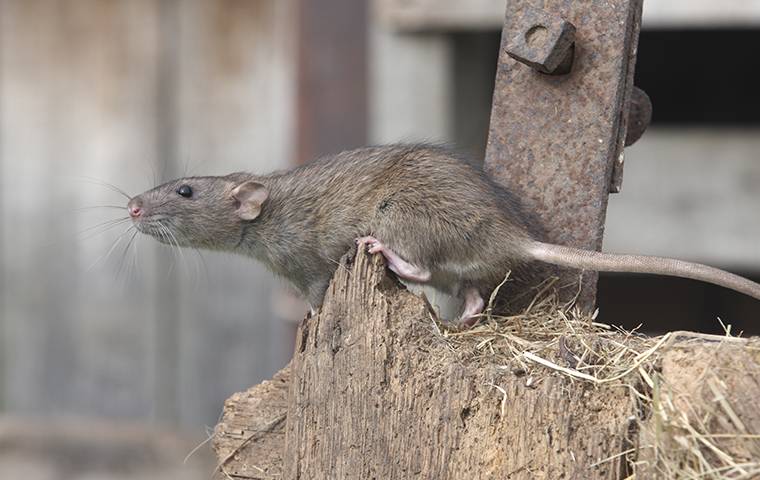 January 15, 2022
In need of a helping hand against a rodent infestation? We've got you covered.... Read More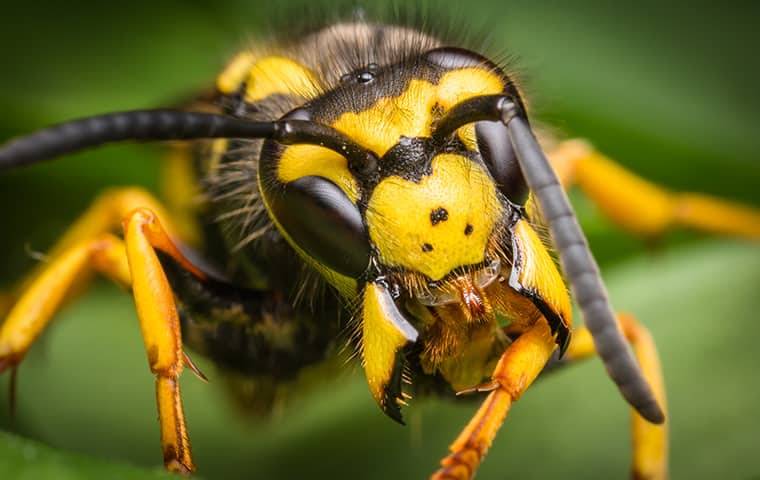 December 15, 2021
Ventura County does have a much milder winter compared to many regions of the country. However, in the months ranging from December through approximately April, the nighttime temperatures often drop into the 40s, which poses problems for many pests. Many types of pests will seek out a warmer place to "overwinter" during the fall, which can be problematic for homeowners. ... Read More