Protecting Your Business With 62 Years Of Expertise
In your search for a pest control company in the Ventura County area that can give you the assurances you need in the struggle against pests, Ventura Pest Control has everything you're looking for. As a local business owner, we understand that budgeting for pest control is hard to do, but we also understand how dangerous it can be for a business to deal with pest issues without professional help. If you're looking for assurances, you can't argue with a pest-free guarantee backed by 62 years of experience. Learn more about our commercial pest control processes below or give us a call today to schedule your free inspection.
What To Expect From Our Commercial Pest Control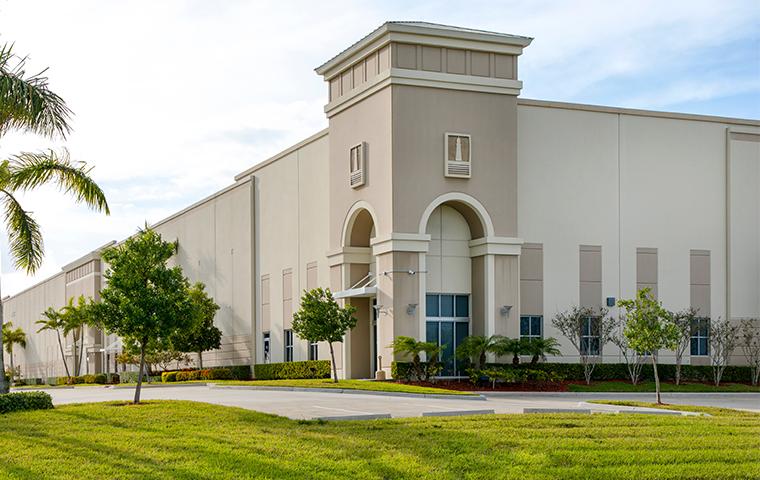 At Ventura Pest Control, we understand the value of customer service just like you do. Plus, with 62 years of experience under our belts, we know the value of a business's reputation in the Ventura County community. That's why we only use the most effective treatment methods to protect commercial facilities, and we always assign experienced, professional service technicians to our commercial clients.
In order to protect your reputation in the community from failed health inspections and negative reviews about pest activity in your facility, we provide licensed, monthly treatments, and sometimes even weekly treatments when necessary. Like all of our services, these packages are customizable to cater to your specific facility's needs.
Our commercial pest packages all include the following benefits:
Innovative pest monitoring devices
Preventative barriers against pest entry
100% pest-free guarantee
Emergency pest services
With a pest-free guarantee combined with emergency services and on-call technicians, we can ensure that your customers will never witness a pest problem leaving you to focus on what you do best: satisfying Ventura County customers.
Facilities We Service
In order to make the largest impact and serve as many Ventura County businesses as we can, our service technicians are highly trained and licensed to provide pest control for the following kinds of facilities: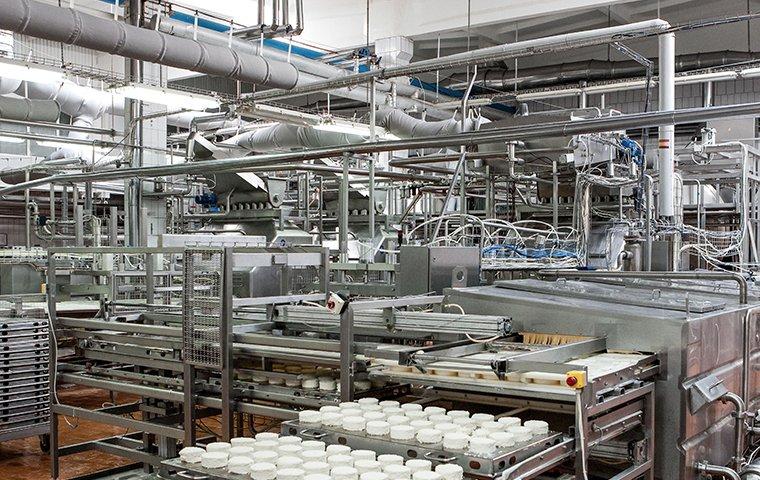 Food Processing Facilities
Nothing invites pests faster than vulnerable food inventory. In order to protect your inventory and your employees, you need the most effective pest prevention methods in Southern California. Our service technicians are licensed and highly experienced with food processing facilities, so our pest-free guarantee is something that we stand behind with confidence.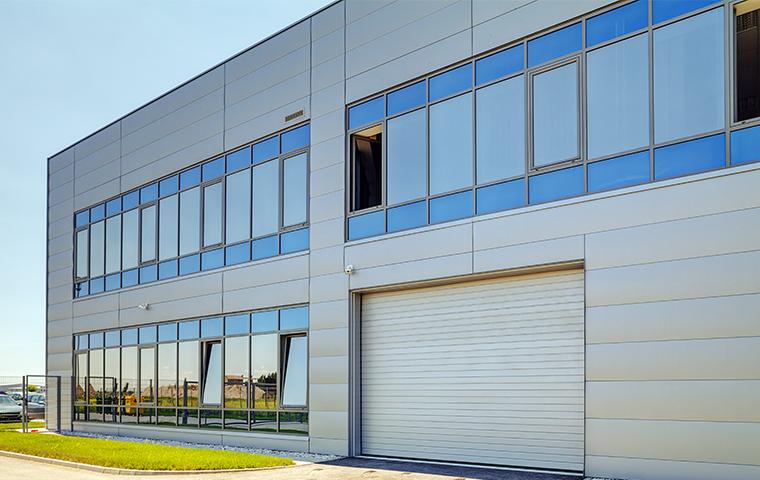 Industrial Manufacturing
These kinds of facilities, with clutter, moisture problems, and low-human interaction, are a pest's dream. Protect your inventory and your employees with proper pest control methods that you can count on. Our technicians will provide treatments that work with your schedule so that you can continue your day-to-day progress.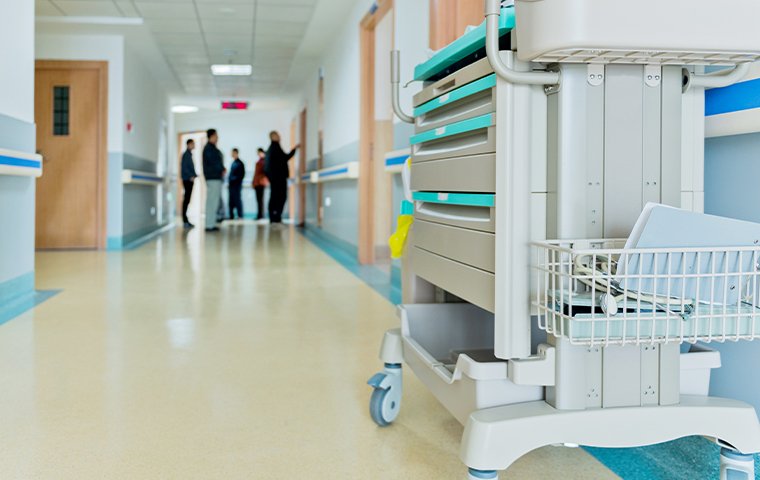 Medical Facilities
Patient care is only as effective as the integrity of the facility, so pest control for your medical facility is a must. Instead of going with just any other pest control company, find out what happens when you put your trust in our pest-free guarantee backed by 62 years of experience. The Ventura Pest Control way is customer satisfaction above all else, so you can't go wrong.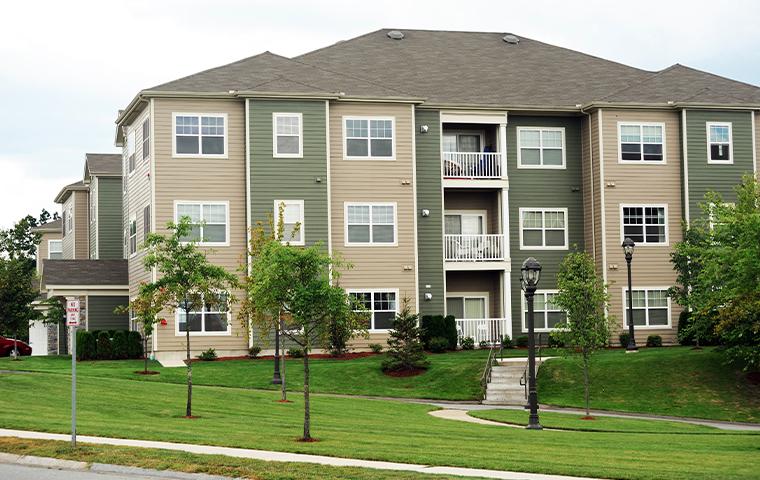 Multi-Unit Housing
As a landlord, your duty is to provide a safe living environment for all of your customers. As a pest control company, our duty is to put your needs first. That's why we provide guaranteed solutions with regular treatments for multi-unit housing. With dangerous pests affecting the health of your tenants and your bottom line, trust the experienced experts at Ventura Pest Control.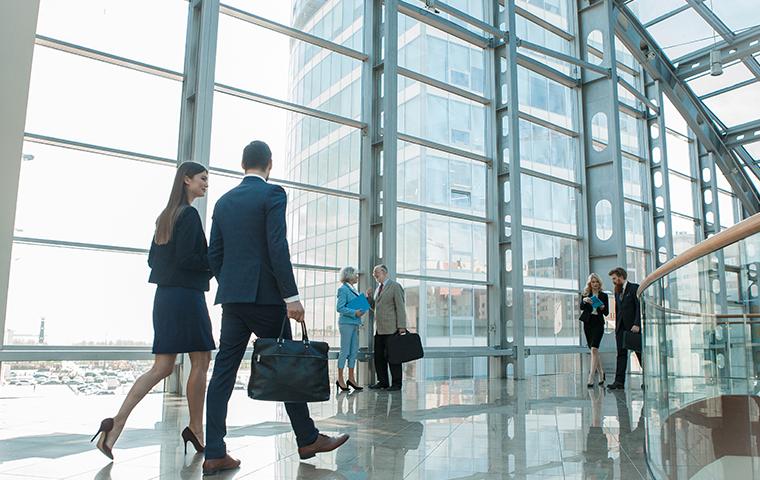 Office Spaces
When providing a suitable work environment, pest control needs to be at the top of the list. Invasive pests can put employees in danger, distract from productivity, and damage the work environment. Fortunately, our monthly treatment methods can ensure a pest-free office space without interrupting your schedule.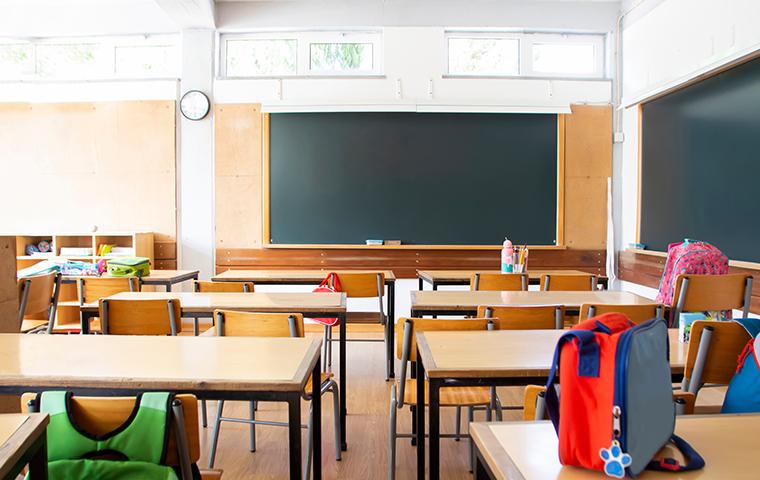 Schools
Pest control for educational facilities is one of the most important parts of keeping every student safe. By trusting Ventura Pest Control with your educational facility, you'll have the emergency pest control services you need and the confidence of a pest-free guarantee. Don't you want 62 years of experience on your side where it matters most?
Stop Pests Before They Damage Your Inventory & Your Reputation
When pest issues pop up in your business, you want to discover them as soon as possible. Our innovative pest monitoring devices will alert our on-call technicians so that we can address the issues before they become problematic for you, your customers, or your reputation. Plus, we can protect your inventory from dangerous pests before you even notice they're a problem.
Why Choose Ventura Pest Control?
Think about how much better you run your business now as opposed to a few years ago. Think about how much you've grown as a person and as a company. Now consider what 62 years of experience could do for you. That's the Ventura Pest Control difference, and that's what we can provide for your business facility at the most reasonable prices in Southern California.
When you consider our experience, our commitment to customer satisfaction, and our guaranteed, trustworthy pest solutions, it's clear why you should partner with Ventura Pest Control.
Our Ventura Pest Control commercial packages include:
Termite protection
General pest prevention/eradication
Free inspections and estimates
On-call technicians and vehicles
NPMA and IPM certifications
Above-and-beyond customer service
The most ironclad pest-free guarantee in the industry
In addition to our general pest services, we offer the following specialty pest control solutions:
Why We Do What We Do
At Ventura Pest Control, we're both locally and family-owned/operated, so we understand how important your business is to your family, your pride, and your community. Treating customers like family is our way of protecting what matters most to you and our way of promising you a pest-free commercial facility no matter what.
Request Your Free Quote
Complete the form below to schedule your service.
Recent Blog Articles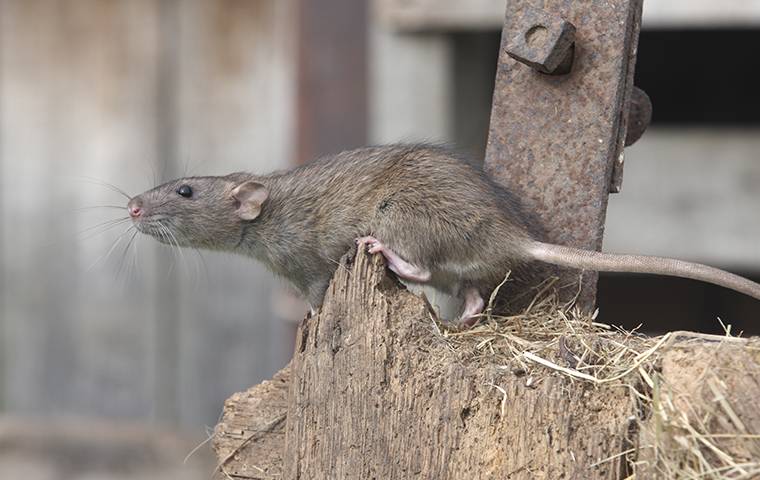 January 15, 2022
In need of a helping hand against a rodent infestation? We've got you covered.... Read More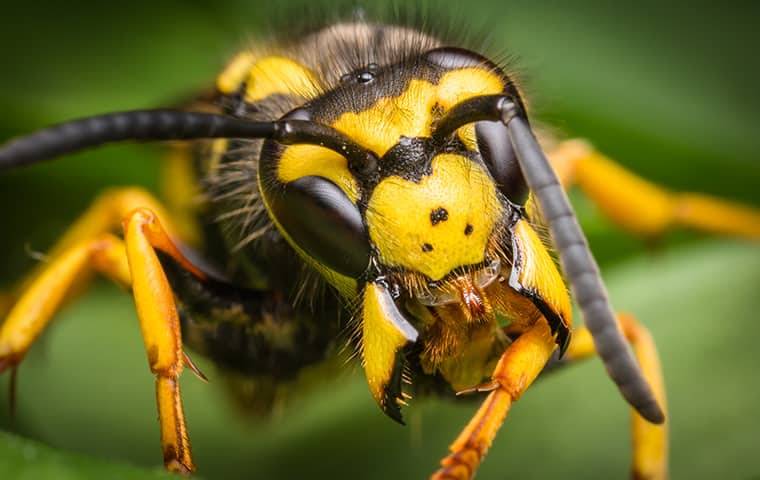 December 15, 2021
Ventura County does have a much milder winter compared to many regions of the country. However, in the months ranging from December through approximately April, the nighttime temperatures often drop into the 40s, which poses problems for many pests. Many types of pests will seek out a warmer place to "overwinter" during the fall, which can be problematic for homeowners. ... Read More