Request Your Free Quote
Complete the form below to schedule your service.
Rodent Control For Ventura County Homes & Businesses
When you think about pest issues on your Ventura County property, rodents might not be the first thing that comes to mind. Usually, smaller insects are more common home invaders, or so people think. Plus, many rodents like squirrels can often be encouraged or seen as welcome wildlife for feeding and entertainment.
Unfortunately, however, many people don't realize just how dangerous a rodent infestation can be. When you learn the truth about a rodent problem on your Ventura County property, you'll recognize exactly how frustrating and dangerous these pests can be and why you should never try to deal with a rodent infestation on your own.
Health Dangers & Property Damage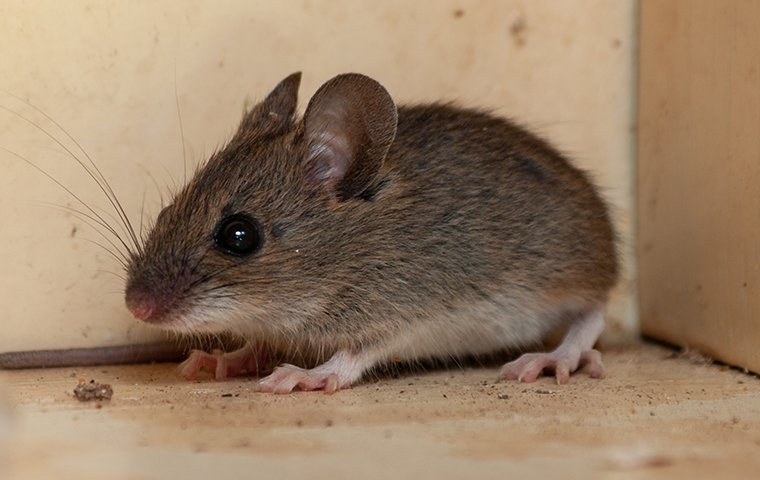 If you incur a rodent problem on your Ventura County property, there are a variety of risks involved. Unfortunately, some of our most common local rodents include the most dangerous and destructive; mice, rats, squirrels, chipmunks, and more.
If you have ever seen a mouse or rat up close, you'll probably notice one of the features that makes them both frustrating and dangerous. All rodents share the two large incisor teeth as a common quality, and these two front teeth are always growing. This constant growth necessitates constant chewing, which is why rodents can do so much damage inside of a home, especially to your stored items.
These two front teeth, combined with their flexible bodies, allow rodents access to almost any kind of structure. With their front teeth, they'll chew through a variety of materials, from drywall to cardboard, thin wooden walls, laundry, linens, and more. Plus, their flexible bodies allow them to squeeze through any existing cracks and crevices that they can widen even the slightest amount with their sharp teeth.
Once rodents make their way into your house, they'll not only chew up a variety of your stored items; they'll also spread health dangers throughout the home. Many rodents carry dangerous parasites like fleas and ticks that can cause harmful diseases like Lyme disease and even the bubonic plague. Also, many rodents put you and your family at risk of bacterial infections and the rabies virus.
Real Rodent Solutions You Can Trust
On top of the danger and distraction, rodents will also cause frustration because of their rapid reproduction rate. Since they'll breed very quickly within your walls, you might not be able to keep up with the infestation by trapping them with home remedies and store-bought bait stations.
If a rodent infestation becomes unmanageable, the only safe and effective method is to enlist professional help. Our rodent control processes always begin with a thorough property inspection to assess the entirety of the situation. We'll check for any conducive conditions or attractants that we will need to address after we eradicate the infestation.
We'll eradicate any existing problems using traps, bait stations, and pheromone glue traps to attract all of the rodents out of hiding. We'll remove any captured rodents during the eradication phases. Once we handle the problem to your satisfaction, our service technicians will suggest the proper exclusion methods to prevent future rodent infestations.
During the exclusion phase, we will place our innovative rodent trapping and monitoring systems throughout the house in the highest percentage areas of potential activity. Since the monitoring systems are all barcoded, customers can track the service through a secure Internet login. We'll check on all of the traps twice per week after performing this exclusion work, and this service includes a one-year, no-hassle guarantee (depending on the roof style).
The Name Behind The Guarantee
Plenty of companies can offer a pest-free guarantee or a one-year rodent exclusion guarantee, but there are very few that can back that guarantee up with over 60 years' worth of satisfied customers. If you want to join the list of 10,000 satisfied residential customers under the protection of Ventura Pest Control, then you'll put a little bit more stock into what matters most: the name behind our guarantee.
As the oldest locally and family owned and operated pest control business in Ventura County, we understand what it means to take pride in living up to our promise. Give us a call at the first sign of rodents so that we can help you understand that promise too.
Learn more about our home pest control and commercial pest control solutions.