Request Your Free Quote
Complete the form below to schedule your service.
Solving Ventura County Bird Problems
Ventura County features some of the most beautiful weather in the world. We know this better than anyone since we've been here for more than 60 years. But we've also learned how many different kinds of pest birds our weather attracts.
As the area's most experienced family-owned and operated pest control company, we've witnessed all kinds of bird problems. We've also witnessed plenty of poorly managed bird infestations that get out of hand quickly, so we understand how to keep home and business owners from making the same mistakes. Once you realize how problematic birds can be on your Ventura County property, you'll understand why dealing with bird problems on your own is a disaster waiting to happen.
Problems Associated With Pest Birds
There are a variety of birds that plague Ventura County homes and businesses that are considered "pest birds". These include any sort of bird that can cause health hazards and property damage by gathering in large numbers near commercial and residential properties.
In Ventura County, we have to deal with pigeons, house sparrows, starlings, and crows that can cause all sorts of problems. Many of these pest birds can spread diseases and leave harmful bacteria all over your property, especially through their fecal matter. Though birds can spread over 60 diseases, they most commonly spread histoplasmosis, cryptococcosis, and salmonellosis. Believe it or not, their feces can also create a slip-and-fall hazard when these birds gather in large groups, commonly leading to lawsuits for businesses. Plus, anyone that feeds these pests birds could be at risk of an attack, which can often lead to serious injury.
On top of health concerns, these pest birds will also deteriorate your property over time. Bird excrement and activity in large numbers can wear away at concrete and brick structures, speeding up the process of depreciation to your property and costing you money.
Professional Assurances, Proven Guarantees
Unfortunately, pest birds are not only dangerous, but they're also very difficult to eliminate. Many of the techniques that the Internet advertises as effective prevention methods, such as sound machines, spikes, glue traps, or decoys, usually fall short of the desired result. Many of these methods are also incredibly inhumane, leading to bad publicity for many businesses trying to eradicate pest birds.
Fortunately for your Ventura County home or business, Ventura Pest Control is an authorized installer of "Bird B Gone", the most effective and humane bird exclusion devices in the industry. Like all of our pest management techniques, we use an Integrated Pest Management (IPM) approach to bird control. Our safe and effective strategies can eradicate dense bird activity in problem areas like eaves, building ledges, streetlights, parking garages, and many more.
Our services begin with a thorough inspection to ensure we have a complete picture of the problem before providing a suggestion for treatment methods and an estimate. Once the treatments are agreed upon, we'll strategically place our Bird B Gone devices in the most adventitious areas to ensure success, along with any other suggested bird control measures.
We believe so strongly in our Bird B Gone exclusion devices that a large majority of our bird control treatments come with a two-year guarantee. Our trained professionals will safely install the agreed-upon bird elimination product using appropriate personal protection equipment. If you have any bird problems once we place the exclusion devices, we'll return to your property and hand the problem for free.
Common Ventura County Pest Birds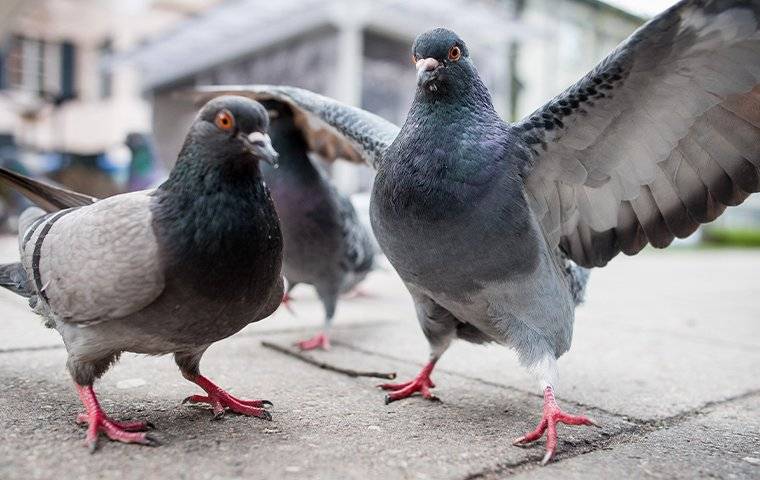 Pigeons
Pigeons are one of the most common birds in the country, and they often choose to live around humans due to the prevalence of food they can find that we leave out or discard. Unfortunately, pigeons are often referred to as "rodents with wings" for a good reason: pigeons are filthy when they infest in and around human residences, leaving droppings everywhere and spreading a number of diseases and parasites.
Ventura Pest Control can remove existing pigeons from your home or business while simultaneously eliminating roosting sites they could use in the future
Mud Swallows
Mud swallows serve an important role in the environment, helping control the population of numerous insects. However, they can be a serious nuisance to the owners of the structures they nest inside, not to mention the federal protections protecting them.
Don't go it alone: contact the professionals at Ventura Pest Control and we can remove them from your property safely, effectively, and within regulations.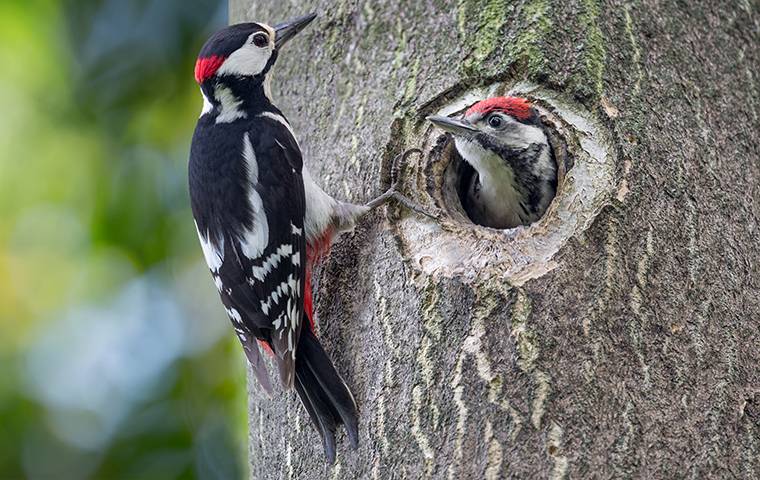 Woodpeckers
Woodpeckers aren't what most people think of when they imagine wood-destroying pests, but they certainly can leave structural damage to trees on your property - not to mention the constant noise of their drilling can drive anyone nuts.
Protect your trees and your sanity with professional pest bird removal from Ventura Pest Control.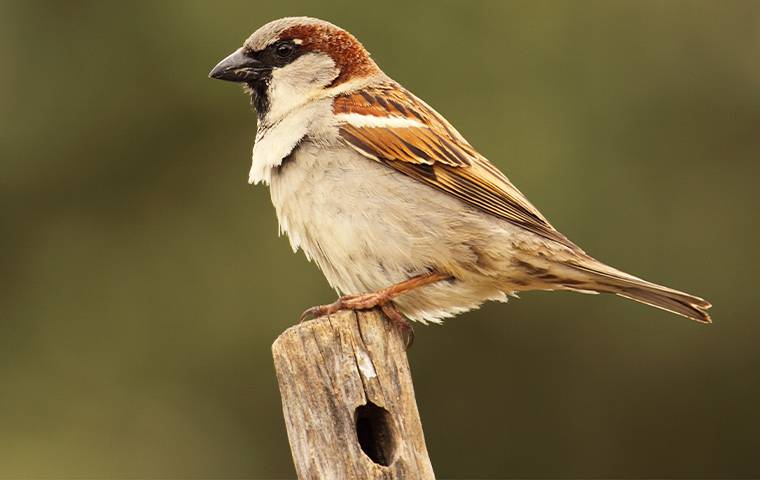 English Sparrows
English sparrows are one of the most common pest birds in the country. While they are small individually, their aggressiveness and sheer numbers make up for it.
These birds can transmit dozens of diseases and parasites, so don't leave them to roost around your Ventura County home: call the professionals at Ventura Pest Control for help and eliminate them for good.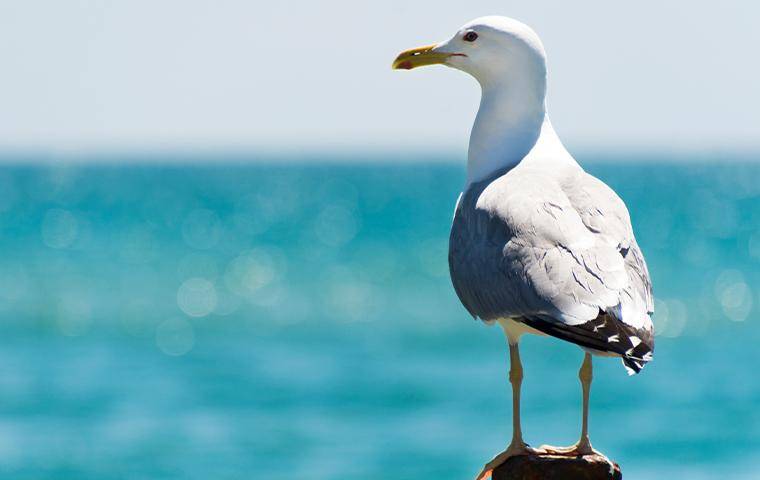 Seagulls
Like most of the west coast, Ventura County is no stranger to seagulls. However, because of their migratory patterns and the federal and state protections in place for them, it can be next to impossible for the average home or business owner to mitigate their presence around your property.
Ventura Pest Control knows seagull behavior well, and can help remove them for good.
The Ventura Pest Control Difference
As Ventura County residents and a family-owned business, we treat our customers like family. We take pride in protecting Ventura County from every sort of pest issue, so we don't skimp on bird problems. Our two-year guarantee is something we stand behind confidently because we know that all of our bird treatment specialists are highly trained and qualified to guarantee you a bird-free property.
Our unrelenting commitment to customer satisfaction backed by over 60 years of experience is the Ventura Pest Control difference. You can rely on us for the professional assurances you need in the struggle against dangerous pest birds. Give us a call today to get a free estimate for your Ventura County home or business.
Learn more about our home pest control and commercial pest control solutions.