Professional Pest Solutions For Chatsworth, CA Properties
If you own property in the Chatsworth area, you know it can be very difficult to keep pests out of your home or business. Unfortunately, the local pests are not only very invasive, but they can also be incredibly destructive or dangerous. That's why trying to take care of pest problems on your own almost always costs you far more in the long run than partnering with an experienced professional.
If you're looking for the guarantees that come with industry and area experience, then look no further. Ventura Pest Control has the following to offer all of our residential and commercial pest control clients in the Chatsworth area:
Over six decades of pest control experience
A proven pest-free guarantee
Emergency pest control services
Free inspections and estimates
Give us a call today to schedule your free inspection with one of our residential or commercial pest control technicians.
Home Pest Control In Chatsworth, CA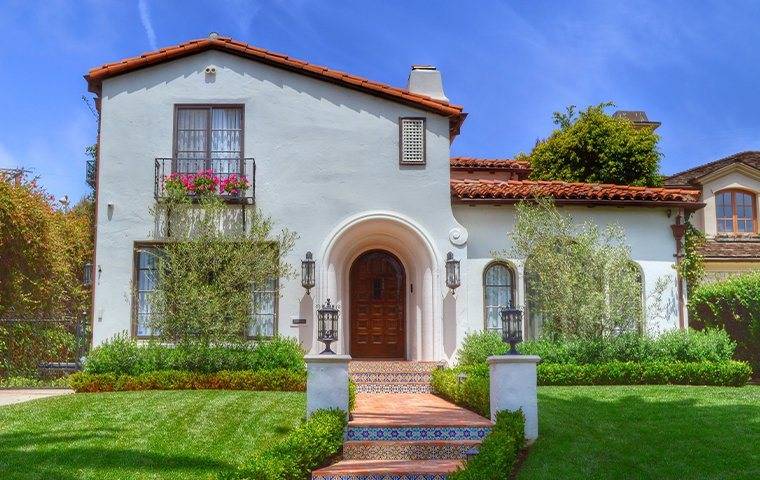 Owning at home in the Chatsworth area forces you to protect your property from a variety of destructive or dangerous pests. From ants to cockroaches, rodents, and termites, any of the local pests will pose a significant threat to your home or family if the problem isn't taken care of promptly.

That's why partnering with experienced pest professionals at Ventura Pest Control will be the most effective method to protect everything that matters most to you. With over six decades in the industry and area, we can provide the pest-free guarantee that you can count on when your home and family are under threat. Give us a call today to schedule a completely free inspection.
Commercial Pest Control In Chatsworth, CA
If you are managing a business in the Chatsworth area, then protecting your facility from invasive pests could mean the difference between a profitable future for your company or a ruined reputation in the community. Thanks to social media, one pest sighting in your facility could affect hundreds or even thousands of potential customers.
That's why Ventura Pest Control provides experienced commercial pest control at affordable rates. Our commercial pest control services for the Chatsworth area include a pest-free guarantee and emergency pest control services for the urgent, pop-up pest problems that you can't allow your customers to witness. Give us a call today to schedule a free inspection and get a free estimate on pest control provided by the most experienced experts in Chatsworth.
What Is The Most Effective Rodent Control Method In Chatsworth?

The rodents in the Chatsworth area are some of the most frustrating pests in all of California. From mice to rats, chipmunks, squirrels, and more, rodents have a variety of features in common that make them very difficult to keep out of your home and even more difficult to get rid of once they're in.
Rodents feature two front teeth that are very sharp and constantly growing, giving them the ability to chew through almost any construction material and the desire to continue chewing on almost everything within your home once they invade. They also have very flexible bodies that allow them to squeeze through tiny gaps around the structure, which they can widen with their sharp teeth. Rodents will also reproduce very rapidly within your walls, making it very difficult to keep up with their rate of infestation with store-bought methods like traps and poison.
If you allow a rodent infestation to linger, you might put yourself at risk of dangerous diseases, harmful parasites, or even the rabies virus. That's why the most effective form of rodent control in the Chatsworth area is partnering with a Ventura Pest Control residential technician. With innovative trapping and monitoring systems, along with a proven pest-free guarantee, we have everything we need to keep your home and family safe from these invasive pests. Give us a call today to schedule a free rodent inspection.
Here's How You Might Be Attracting Pest Birds To Your Chatsworth Property
While Chatsworth may be full of enjoyable nature, many of the local birds can be very problematic on your property. Unfortunately, pest birds like starlings, pigeons, and many more will deteriorate the value of your structure with their toxic feces, spread bacteria around the property, and even create a slip-and-fall hazard.
You may be attracting pest birds to your property with improperly stored food, unsecured outdoor trash, or moisture control problems around the property. Plus, inconsistent lawn, shrubbery, and tree maintenance will attract unwanted bird attention as well. Unfortunately, even managing these factors can still leave you exposed to a dangerous pest bird infestation.
The most effective form of pest bird control in the Chatsworth area is partnering with a Ventura Pest Control pest bird specialist. We have decades of experience dealing with local pest birds, and our pest-free guarantee can assure you that you will always get your money's worth. Give us a call today to schedule a free inspection with one of our pest bird specialists.
Request Your Free Quote
Complete the form below to schedule your service.