Request Your Free Quote
Complete the form below to schedule your service.
Gopher & Ground Squirrel Control In Ventura County, CA
When we're living our Southern California lifestyle, it can be easy to let the pop-culture side of our brains take over. In Ventura County, there are a variety of property invading pests that get glorified by the silver screen. Still, we've been around long enough to know how much danger and damage lie underneath the stardom.
All kinds of Hollywood movies may popularize gophers and ground squirrels, but you cannot let those blind you from the detrimental effects they'll have on your property. Once you realize what you're really letting onto your property, you'll understand why so many Ventura County residents rely on our professional gopher and ground squirrel control methods.
Gophers & Ground Squirrels: Health Hazards & Home Damage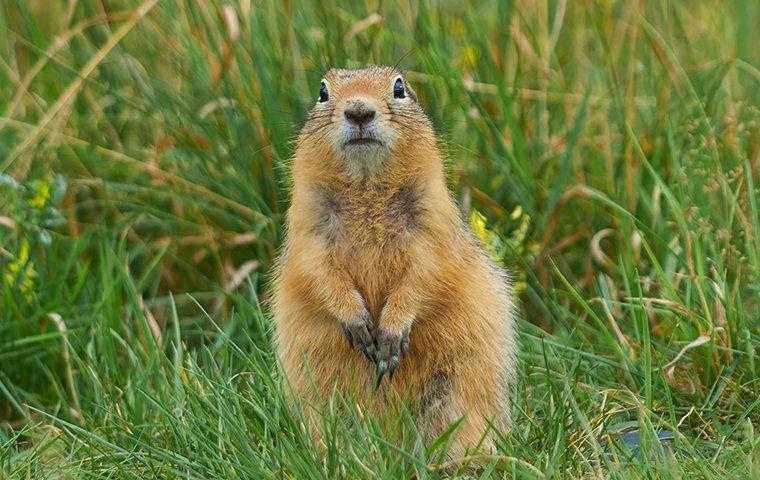 While they might not look very intimidating, gophers and ground squirrels are very problematic. These unwelcome guests will burrow into your yard, digging around for food and causing unsightly holes in the yard you work so hard to keep up. Gophers and ground squirrels will also nest near your property, leading to a number of these pests digging holes in your yard, eating your vegetation, and putting your peace of mind at risk.
Along with potential property damage, these pests also carry a variety of health dangers into your yard. Obviously, you wouldn't want your children or your pets to happen upon a protective mother gopher or ground squirrel, but physical confrontation should be the least of your worries. Gophers and ground squirrels spread a variety of harmful diseases to humans, especially in cases of high populations. Plus, these pests can carry fleas onto your property that put you and your pets at risk of dangerous diseases, including the bubonic plague.
Comprehensive Property Protection
Since they're expert diggers, gophers and ground squirrels can wind up in your yard very easily. It can be incredibly difficult to keep them yourself, but it's even more difficult (and hazardous) to try and get rid of them on your own. Fortunately for you and the animals, Ventura Pest Control offers a number of gopher and ground squirrel control methods that are humane and effective.
Our process begins with a thorough inspection. Since it's totally free, you have nothing to lose. Once we've completed our assessment, we'll suggest the best treatment methods for your problems. We specialize in all sorts of wildlife control methods for these particular pests, including live gopher and ground squirrel trapping and gopher baiting, during which we identify the burrow and place the bait directly into it, drawing the pests into a trap they'll never suspect.
We also utilize another innovative technique for gopher control: the Gopher X Machine. This technology pumps Carbon Dioxide into the ground, making your yard much less attractive for burrowing gophers. After all of our treatments, we'll smooth the holes over so that we can notice any potential issues in the future. These services come with a 30-day guarantee, so we'll always follow-up to ensure maximum customer satisfaction.
The Proper Choice For Pest Control
Whether it's gophers, ground squirrels, cockroaches, or termites, why would you put your trust in anyone else? We have over 60 years of experience protecting Ventura County residents from dangerous and destructive wildlife, and we have the highly trained and vastly awarded service technicians to stand behind our guarantees.
If you want family-friendly pest solutions, above-and-beyond customer service, and pest control methods that truly live up to their expectations, then you've come to the right place. Call us today for a free inspection of your gopher or ground squirrel problems.
Learn more about our home pest control and commercial pest control services.