Professional Pest Solutions For Mission Hills, CA Properties
Mission Hills, California is a lovely suburban city just outside Los Angeles, with beautiful natural scenery and dozens of residences. It's not surprising this area continues to thrive year over year. Unfortunately, this also means pest infestations are all too common, which is why ongoing pest control services are often needed.
Since 1959, our team at Ventura Pest Control has been on the front line controlling and eliminating the pest problems that face our residential and commercial property owners. We act quickly and efficiently to tackle your current pest concerns while implementing preventative methods to prevent future occurrences. Don't wait to take back control of your property by working with our team at Ventura Pest Control. Contact us today to explore your Los Angeles County pest control options and get started on pest-free living.
Home Pest Control In Mission Hills, CA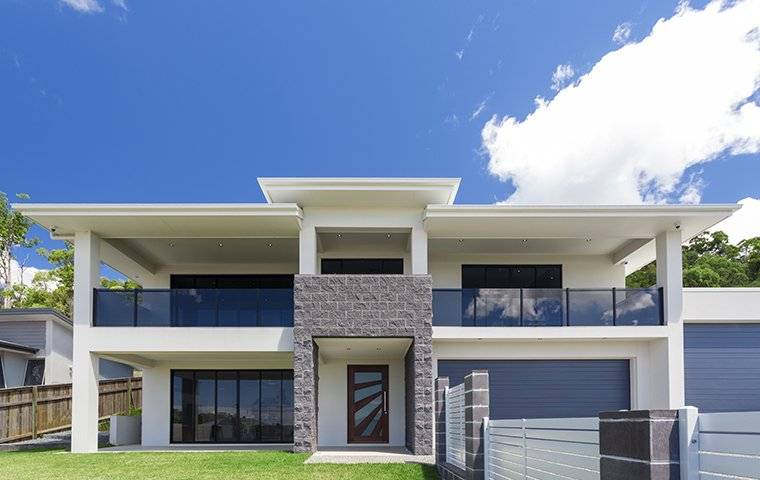 Pest invasions result in property damage, possible disease transmission, and even potential harm to you and your loved ones. For these reasons and more, it's always a good idea to trust professional residential pest control services.
At Ventura Pest Control, we focus on providing the most effective solutions available to get the results you need the first time. With us, you'll enjoy a pest-free home all year long in no time thanks to a commitment to understanding the unique problems you're facing.
Take control and say goodbye to pest infestations in your home by partnering with the team at Ventura Pest Control today.
Commercial Pest Control In Mission Hills, CA
When it comes to business, you know everything needs to run smoothly and safely to provide the best experience for your customers. With an active pest infestation, you'll quickly fall behind, which is something you and your staff probably can't afford. No matter what pest problems you're facing, our technicians are prepared to assist you every step of the way.
We're trained to handle rodent control, bird exclusion, and much more. Even better, we understand that every business is unique, which is why we work with you to provide the smoothest process possible when providing your needed solutions. Maintain control of your business with commercial pest control from Ventura Pest Control. Contact our office today to get started and for information on the innovative pest monitoring devices that are available.
Five Solutions To Rodent Control Problems In Mission Hills
Rodents are a huge problem for property owners in Mission Hills. Their ability to invade all year long and reproduce rapidly causes many issues. Whether it's the common mouse or a squirrel, none of these pests belong inside your home. Fortunately, there are plenty of solutions to give yourself an edge such as:
Seal Up Entry Points: Rodents will chew through anything and can fit in holes much small than you would think. Use a combination of silicone caulk and steel mesh to block off these entry points.
No Water Access: Since rodents are mammals, they need regular access to water to stick around. Make sure you don't have problems like leaking pipes or clogged gutters among other water sources.
Watch The Food: Whether it's your food or your pet's food, one of the best ways to prevent rodents is to make sure all foods are stored properly and made inaccessible.
Remove The Clutter: Rodents are naturally scared of you, which is why they like to hide. If you have clutter in your home, they have hiding places. Remove the clutter to make the home less inviting.
Professional Assistance: Nothing compares to professional rodent control services to keep the rodents out all year long.
Don't let the rodents take command of your home and property. Contact our team at Ventura Pest Control to get started with our rodent control service.
How Do I Keep Spiders Out Of My Home In Mission Hills?
Spiders are one of those pests that are actually beneficial but still aren't welcome guests in your Mission Hills home. So, how do you keep them outside where they belong? Fortunately, we have a couple of tips for you to consider such as:
Entry Points: Spiders are predators and seek out insects to feed on, which is why they come inside in the first place. If you make it impossible for the insects to come inside, the spiders won't come inside either.
No Clutter: Spiders like to hide, which is why you'll find them in boxes frequently. For this reason, it's always a good idea to eliminate the clutter and keep the property clean.
Without question, the best way to keep spiders out of your home is with the professional pest control services of Venture Pest Control. There are many options available to keep your family and home safe and pest-free. Call us today or use our online contact form to request your free estimate.
The Best Way To Protect Your Mission Hills Property From Termites
In our Mission Hills service area, we see all three types of termites found in the United States: Subterranean termites, drywood termites, and dampwood termites. There are many ways you can protect your property: by removing sources of wood in your yard; by sealing potential entry points that drywood termites may use; and by performing routine inspections in search of mud tubes, swarmers wings, frass, or termite damage. If you don't have active termite protection around your home or business, we recommend taking these steps.
If you find a termite infestation, there are many ways to address your issue. At Ventura Pest Control, we apply the following termite control methods:
Tree oils

Boric acid products

Thermal remediation

Fumigation

Targeted termiticide treatments
If you're looking to get active termite protection for your Mission Hills home or business, our on-staff experts recommend Termidor HE. It is America's #1 termite defense product. Why? Because Termidor HE is undetectable to termites. When they pass through it, they unknowingly share the active ingredient with other termites as they groom each other. The active ingredient works its way through the colony and leads to colony elimination. No more colony, no more threat. It's that simple. Reach out to us today to have our Certified Installers put your active termite protection in place.
What's The Difference Between Hornets & Wasps In Mission Hills?
There are many misconceptions about hornets and wasps. The first (and the most important) fact you should know is that all hornets are wasps. If you see a wasp on your property, you can easily tell it apart from bees, as bees are hairy-looking insects. But telling a hornet apart from a wasp is much more difficult.
The primary difference between hornets and other wasps is size, but there are some issues with using size to determine whether or not you have hornets on your property. As an example, the Cicada killer wasp is a massive two-inch wasp. It should definitely be categorized as a hornet, but it isn't.
In the United States, we really only have one common species of hornet. It is the European hornet. In recent months, we've started seeing another hornet appear, called the murder hornet. This species is not yet found in California, and particularly, in our Mission Hills service area. But European hornets are found here and you should know a little bit about them.
These are nocturnal insects that are attracted to exterior white lights and the light that leaks out your windows.

The European hornet is a cousin to the paper wasp and the yellow jacket.

They create aerial nests as paper wasps do, but they have a somewhat similar coloration to a yellow jacket.

They are social insects that gather in a swarm to defend their nests.
Nest detection and early removal can prevent trouble with these big wasps. At the first sign of yellow and black wasps on your property, reach out to Ventura Pest Control for our stinging insect control service.
Most Common Wildlife Creatures Found In Mission Hills
The most common structure-infesting wildlife pests in our Mission Hills service area are Norway rats, roof rats, house mice, and gray squirrels. As for lawn pests, the most common pests we see are gophers and ground squirrels. All of these pests can be managed with general maintenance around your home:
Remove yard clutter.

Move scrap wood and other stacked wood sources away from your exterior.

Move bird feeders away from your exterior.

Use a caulking gun to seal potential entry points.

Use metal flashing or hardware cloth to guard vulnerable points of entry, such as louvers and gable vents.

Protect vegetables, berry bushes, fruit trees, and other sources of food in your yard.
If animals start to create a problem for you in your yard, remember that Ventura Pest Control offers rodent control, gopher and ground squirrel control, and also bird control. We can help you address your wildlife issue with our wildlife control service.
Five Quick & Simple Silverfish Prevention Tips For Mission Hills Homeowners
Silverfish can be destructive insects. But you can protect yourself from a silverfish infestation if you apply these five quick and simple tips:
Address humidity inside your home. Silverfish do not do well in a dry environment. We recommend installing dehumidifiers in humid spaces or installing vents and fans.
Fix plumbing issues, particularly leaky faucets and showerheads.
Seal entry points in your exterior. Pay close attention to moisture points and gaps that are near the soil.
Remove leaf litter, sticks, and other organic debris. These capture moisture and create a desirable habitat for silverfish near your exterior.
Trim landscape vegetation and remove weeds. Doing so will reduce moisture and shade.
If silverfish are getting into your home and you don't want to wait until dry conditions and a lack of water resources drives them out or exterminates them, reach out to Ventura Pest Control for treatment. We are always standing by to help.
Request Your Free Quote
Complete the form below to schedule your service.