Ventura County does have a much milder winter compared to many regions of the country. However, in the months ranging from December through approximately April, the nighttime temperatures often drop into the 40s, which poses problems for many pests. Many types of pests will seek out a warmer place to "overwinter" during the fall, which can be problematic for homeowners.

Some of the most common types of pests that will invade homes for the winter include:
Rodents: Mice and rats are among the most common types of problematic rodents in this region. They are excellent at burrowing and will often find their way indoors through small openings and establish nests.
Stinging insects: Unwanted flying insects such as yellow jackets and other types of wasps in Ventura County are largely inactive in the winter months. The queens of these colonies often seek warmer areas to hibernate during the winter.
Fleas and ticks: As the colder months approach, parasites such as fleas and ticks will seek shelter indoors, particularly in homes with pets that will keep them warm.
Ants: Several types of ants will seek sources of food, water, and shelter in our homes, particularly during the cooler winter months.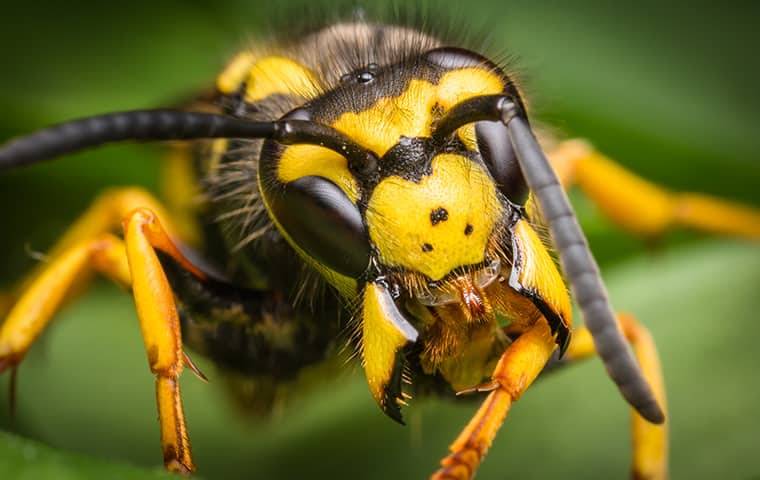 The Problems These Pests Can Pose
Pests can pose a host of problems for homeowners once they invade. Many types, including cockroaches and ants, are known for spreading salmonellosis, E.coli, and other harmful conditions. Rodents such as mice and rats will contaminate food and surfaces, create property damage to insulation, and pose fire risks if they chew on electrical lines.
Keep in mind that most pests that enter a home will soon begin to reproduce. Pests that proliferate rapidly can quickly create infestations that get out of control.
Best Practices For Prevention
Closely inspect the exterior areas of the homes for cracks, gaps, or damaged seals that may allow pests access indoors and use caulk, sealant, and weatherstripping where necessary. Always limit access to food sources by placing leftovers in the refrigerator or sealed containers and promptly removing spills and crumbs. Housepets should be treated to prevent fleas and ticks by a veterinarian.
Why Should I Contact A Professional Pest Controller?
Many property owners in this area underestimate how a relatively small intrusion from pests can quickly escalate into a full-blown infestation. After breaching the property's exterior, many pests will begin to reproduce rapidly and become deeply entrenched within walls, below floors, and in other hard-to-reach areas. Other individuals will attempt to take matters into their own hands by trying do-it-yourself home treatment options from online retailers or local stores.
Many of the mass-marketed consumer pest control products such as aerosol sprays, baiting systems, and traps are promoted as a "quick and easy" solution to the problems. Unfortunately, many of these options are insufficient for eradicating many pests and might contain harsh chemicals that pose health risks. Seeking assistance from a certified Ventura pest control professional is always the first step that should be taken when you suspect a problem.
Licensed Pest Control Company In Ventura County
Did you know that Ventura Pest Control is a locally owned and operated company that has delivered results for customers in this region for more than 60 years now? We attribute much of our longevity and success to our management team's commitment to always offering the highest-quality customer service and standing behind our work performance with a satisfaction guarantee. Further, as a local member of this community, we operate safely for our customers, their pets, and our local ecosystem.
Ventura Pest Control is truly a full-service team of home pest control experts and commercial exterminators in Ventura County, as we assist customers that are struggling with bed bugs, cockroaches, rodents, stinging insects, and many other potentially harmful pests that invade homes. Contact our office today for an onsite property inspection and estimate.