Cockroaches are among the most disturbing pests any homeowner can face. On top of their frightening appearance, these pests are terribly unsanitary and can cause all manner of health issues. To make matters even worse, they can be nearly impossible to get rid of, since they are resistant to most types of readily available treatments and can survive under harsh conditions. However, there are ways to get rid of cockroaches, and that's what we'll focus on in this article. We'll help you understand the principles of pest control in Ventura County. To start, we'll discuss a few of the kinds of cockroaches you might encounter and how to identify them. Next, we'll go over some of the detrimental effects these pests can have on your home in more detail. After that, we'll talk about how the professional pest experts at Ventura Pest Control can help you get rid of these pests quickly and easily. We've been serving the Ventura County area for decades, and we're always happy to help new customers. Finally, we'll give you some practical tips that will help you maintain a cockroach-free home and protect yourself and your family from these pests.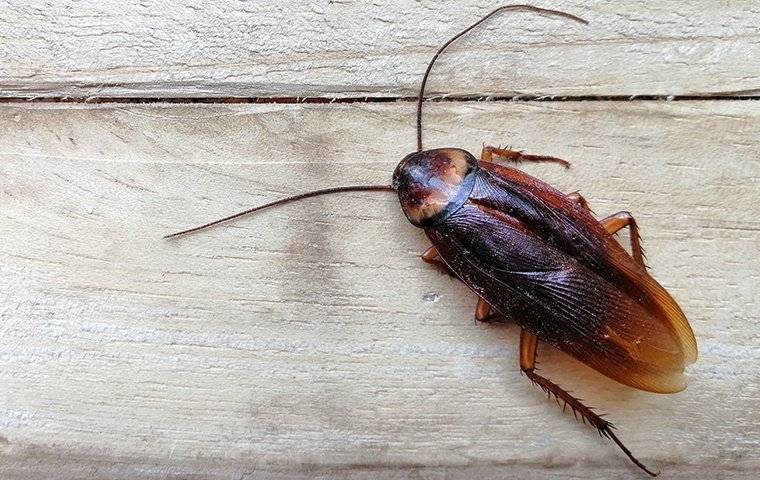 Understanding The Cockroach Problem: Identifying The Culprits
To understand the problems that cockroaches can cause, you first need to understand the insects themselves. Cockroaches are flat, oval-shaped insects with six legs and two antennae. Most cockroaches have wings or wing pads, but not all can fly, and some prefer to run instead. Cockroaches are nocturnal and tend to seek out sheltered places with lots of moisture to hide during the day. We'll examine three types of cockroaches in more detail here – the American cockroach, the German cockroach, and the Oriental cockroach. The American cockroach is the largest of the three, measuring between an inch and quarter and two inches and an eighth long. They are reddish-brown in color with a yellowish figure eight or band on the backs of their heads. They are capable of short flights.
German cockroaches are smaller but more commonly encountered worldwide. They measure between half an inch and five-eighths of an inch long and are usually a light brown or tan color with two darker stripes on their backs. Females are usually darker in color than males. German cockroaches can fly but don't often choose to. Oriental cockroaches vary between shiny black and reddish-brown in color. They are about an inch long. Females are usually longer than males, and while both males and females have wing pads, neither is capable of flight. Now that we've covered a few of the more common types of cockroaches, let's discuss what these pests can do when they invade your home.
Health Risks And Property Damage: The Hazards Of Cockroaches
Cockroaches are known as one of the worst pests to deal with. This is partly due to their resilience and ability to survive treatments specifically designed to eradicate them. The other factor that makes cockroaches dangerous is the diseases and harmful effects they can inflict on people around them. Just being around cockroaches can cause allergic reactions and asthma attacks. Cockroaches also spread numerous diseases, including Salmonella, E. coli, and more than 30 other bacterial diseases, as well as 7 human pathogens and 6 parasitic worms. The best way to get rid of a cockroach infestation, however, is to contact a professional pest control company.
Expert Cockroach Elimination: Call In The Pros Right Away
If you're facing a cockroach problem in your Ventura County home, don't try to deal with it on your own. Instead, contact Ventura Pest Control. We've been serving the area since 1959, and we're the oldest and largest pest control company in Ventura County. We have decades of local pest experience combined with knowledgeable staff and competitive prices. If you want to know how to get rid of cockroaches forever, look no further than Ventura Pest Control.
Maintenance Tips: Ensuring Long-Term Cockroach Control
After the cockroaches have been removed from your home, the final step in complete cockroach control in Ventura County is to make sure they can't get back in again.
To that end, here are a few simple tips:
Store food in tightly sealed containers.
Reduce excess moisture in and around the home.
Take out the trash frequently.
Seal any cracks or gaps in the exterior of the home.
The advice above will help you minimize the risk of a cockroach infestation in the future. Reach out to us today at Ventura Pest Control for help with cockroaches and to learn more about our residential and commercial pest control services in Ventura County!