Rodents have always been a problem in California, but cases have been on the rise in recent years. It is not uncommon for Ventura County residents to discover mice or rats on their properties. If your home has rodents, you may be feeling overwhelmed by the prospect of dealing with the infestation. Rats and mice are a nuisance and can even be dangerous, so it is crucial that rodent issues are handled promptly, safely, and effectively. Effective rodent control begins with identifying an infestation. Continue reading to learn the signs of rats and mice, the hazards they pose, and your options for eliminating them.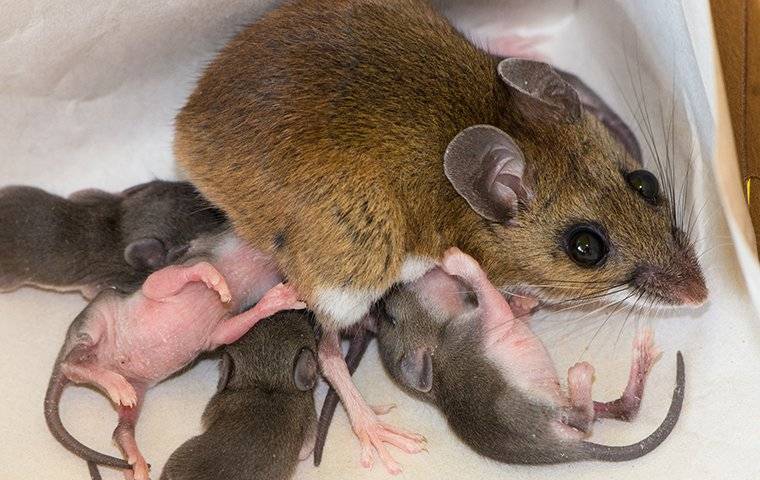 Home-Invading Rodents In Ventura County
There are two types of rodents that you may encounter on your Ventura County property: rats and mice. Typically a home will have one or the other, but it's very rare to have both at the same time. Both mice and rats can expose you and your family to disease and damage your property, but they differ in size and appearance. It's important to be able to identify each of these rodent species:
Rats
Rats are the larger of the two rodents, typically measuring between 6 and 9 inches, not including their tails. They are usually brown with some black hairs interspersed, with lighter undersides. Rats have long bodies, small eyes and ears, a blunt muzzle, and scaly tails.
Mice
Mice are quite a bit smaller than rats, usually 2 ½ - 3 ¾ inches long, plus their tails. They have dusty gray or brownish fur, with cream-colored bellies. Their bodies are rounder than those of rats, and they have pointed muzzles, large ears, and long fur-covered tails.
Hazards Of Rodents
Rats and mice aren't just annoying; they are also dangerous. Both types of rodents can carry leptospirosis, salmonellosis, and tularemia. Some species of mice also transmit lymphocytic choriomeningitis (LCM) and the deadly hantavirus, and rats can cause rat-bite fever and typhus. Rodents can additionally cause allergies and bring parasites like fleas and ticks into your home.
Rodents are detrimental to property as well as people. Both rats and mice will chew through materials such as drywall and wood while searching for food and water, and rats can even chew through lead pipes. Rodents will also chew through electrical wiring, which increases the risk of fire. If left to their own devices, these pests can inflict serious damage that is costly to repair.
How To Spot A Rodent Infestation
Rats and mice are excellent at staying out of sight, often dwelling in seldom-checked areas of a house, such as attics, basements, crawlspaces, and within walls. It can take time to notice the presence of these uninvited guests, but there are a few key signs that will alert you of a rodent issue.
Be aware of these indications of rats or mice on your property:
Gnaw marks on food containers, baseboards, walls, etc.

Rodent droppings - rod-shaped with either pointed or blunt ends.

Burrows - nests made from materials such as paper or insulation.

Greasy rub marks left on walls or in corners caused by the rodents' oily fur.

Odor caused by rodent urine and/or feces.

Damaged food items and containers.

Strange noises coming from the walls or attic.

A rodent sighting - if you see one rat or mouse, there are likely more hiding out of sight.
If you notice any of these signs of rodents, don't ignore them. If left alone, the rodent populations will only get larger and more difficult to control.
DIY Vs. Professional Rodent Control
When property owners become aware of a rodent issue, many opt to handle the infestation on their own. There are several methods of DIY rodent control with varying levels of effectiveness. Overall, do-it-yourself rodent control is much less effective than professional treatments. Without the equipment, knowledge, and experience of pest control professionals, it can be extremely difficult to fully eliminate rat and mouse populations. DIY rodent control can also be potentially dangerous, as it often involves using toxic chemicals or poisons and hazardous traps. To stay safe and get quick results, your best bet is to hire a professional pest control company.
For safe and effective rodent control in Ventura County, contact the professionals at Ventura Pest Control. Since 1959, we have provided our community with safe and effective pest control and top-notch customer service. If you have discovered rats or mice on your property, don't hesitate to give us a call. We will thoroughly eliminate the rodent populations from your home, and provide ongoing monitoring to prevent future infestations.
We offer a one-year guarantee on our rodent exclusion services, so you can be confident that your home will remain rodent-free. Rats and mice have no place in your home. Contact Ventura Pest Control today for your free, no-obligation rodent control estimate.