Ventura County is home to a variety of flying insects that sting. These include bees, wasps, and hornets, all of which can be a nuisance and difficult to prevent from invading your yard. These stinging insects typically build nests or hives in trees and can be very aggressive when defending their homes. If you encounter any of these stinging insects, remain calm and try not to disturb them, as they are unpredictable if agitated. There are a few natural methods available that may deter these pests, but they are not guaranteed to provide a permanent solution. The best way to prevent these stinging insects from invading your yard is to partner with a Ventura County pest control company with experience in the removal of stinging insects like Ventura Pest Control.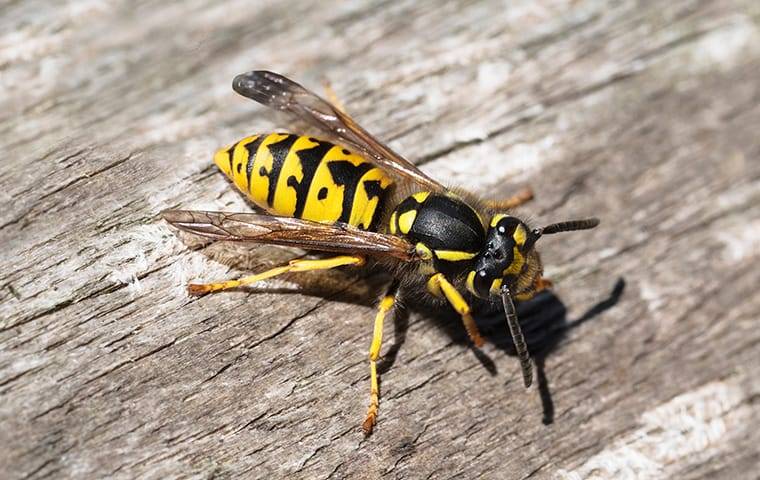 About The Bees, Wasps, And Hornets Common In Ventura County
The most common types of stinging insects in Ventura County include more than 20 species of bees, which are often seen gathering around flowers and other sources of food. Bees play an essential role in the Ventura ecosystem, providing essential pollination services and helping to increase biodiversity.
Wasps, on the other hand, are predators that feed on other insects or small animals. There is an array of different species of wasps that can be found around Ventura County. They often build their nests out of a paper-like substance made from wood fibers and saliva. Wasps play a major role in controlling insect populations.
Hornets are a type of wasp that build large nests that hang from trees or structures, usually within 10 feet of the ground. These nests have an outer layer of paper-like material, which is created by the wasps chewing up wood and mixing it with saliva. The sting of a hornet can be painful, and their aggressive behavior can make them a danger to people.
All three of these stinging insects in Ventura County play an important role in maintaining healthy ecosystems, and their populations are essential for the health of many plants and animals.
Stinging Insects Around The Yard Can Be Very Problematic
An insect that stings can cause a variety of problems. Not only are they capable of delivering painful stings, but they can also spread diseases and cause allergic reactions. Anyone stung by a bee, wasp, or hornet may experience intense pain and swelling at the site of the sting. People who are allergic to bee stings can even go into anaphylactic shock, which is a life-threatening reaction.
Bees, wasps, and hornets build nests in outdoor spaces like eaves, porches, and patios. All of these stinging insects can be a dangerous nuisance, as they can become aggressive if approached or disturbed, and may sting people who come too close to their nests. For all of these reasons, it is important to know how to safely identify and remove stinging insects from your property. If you are dealing with an infestation, the best thing to do is contact a professional pest control expert who can help you eliminate the problem without anyone getting hurt.
Tips To Prevent Bees, Wasps, And Hornets Around Your Yard
Bees, wasps, and hornets are the most common stinging insects in California. Keeping them away from your yard is important for both the health of your family and the environment.
Here are some tips to help you prevent them from taking over your outdoor spaces:
Trim bushes and shrubs around your yard regularly.
Keep food and drinks covered for your outdoor activities.
Use natural repellents, like eucalyptus oil, peppermint oil, and garlic spray.
The best way to prevent these insects from becoming a nuisance is to engage a professional pest control company like Ventura Pest Control that has experience with these pests and can help with effective stinging insect control services in Ventura County.
Call Us For Effective Stinging Insect Control
Ventura Pest Control is a leader in stinging insect control. We understand that these pests can be an annoying nuisance and have the potential for serious injury from their stings. We are a family-owned business that provides a pest-free guarantee. Our team of experienced professionals will first thoroughly inspect, then treat your Ventura County home, and provide follow-up service to ensure that your property is free of stinging insects. We also offer preventive measures to help keep these insects away in the future. This includes working with your schedule to provide regular maintenance and inspections of your property, and multiple service plans to meet your needs. Call us today to schedule a free consultation and to learn more about our residential and commercial pest control services in Ventura County.