Ants are a nuisance in Ventura County. From contamination to property damage, ants are a problem that many homeowners have to deal with. But despite all of these problems associated with ants, with the help of Ventura County pest control, you can handle an ant invasion on your property. In this article, we'll discuss how you can identify the different ant species that call Ventura County home and what steps you should take if you find yourself besieged by these tiny little creatures.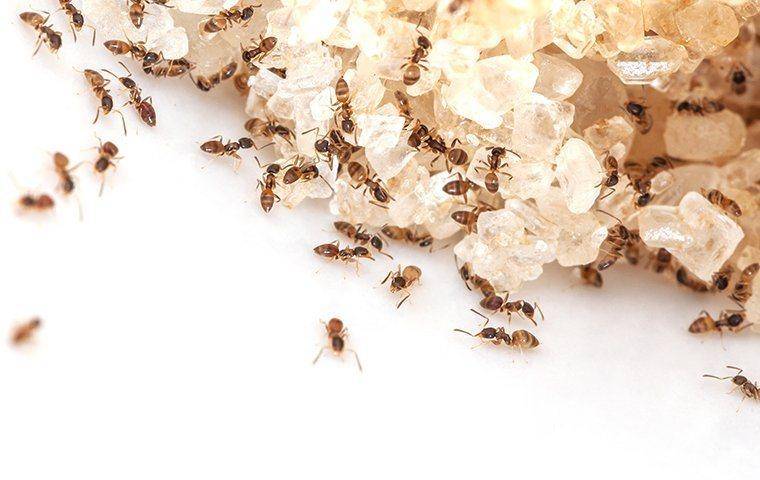 How Can I Tell What Type Of Ant Has Invaded My Home?
The first step in ant control in Ventura County is to identify them. There are many species of ants that invade homes, and each species has its own unique habits and behaviors. If you have an ant infestation, it's important to know what type of ant has invaded your home so you can make sure you get the right ant control treatment for your problem. Some of the ants that invade Ventura county homes include:
Pavement ants: These pests love to build their colonies under sidewalks or driveways where they can easily access food sources like dead insects from lawns or gardens on a regular basis.
Argentine ants: These ants are a dull brown color and about 1/8 inch long. They live in large colonies and usually live around plants and trees where they feed on honeydew from aphids. They travel in distinctive trails along sidewalks, up sides of buildings, and under edges of carpets.
Odorous house ants: Most of these ants are brown or black and 1/16 to 1/8 inch long. They have a putrid coconut-like odor when threatened or pulverized. These ants like to eat sweets and melons.
Specific ant control solutions should be sought out for each type of ant. For example, effective ant pest control may differ from ant control for other species.
An Ant Infestation Can Be More Than Just A Nuisance
Ants are notorious for carrying germs and bacteria that can make you sick if you come into contact with contaminated surfaces or ingest contaminated food, especially if your immune system isn't in peak condition.
Your home is also at risk of damage from some kinds of ants as they eat through wood and other materials to create their nests. You may not notice this until it's too late and ants have damaged your walls or floors.
Simple Tips To Prevent Ants In The House
As with any pest, prevention measures to keep them out should always be your first line of defense. Here are some simple ant prevention tips:
Keep food in airtight containers: Keeping things like sugar, flour, and grains in airtight containers is one of the simplest ways to prevent ants from entering your home.
Keep your kitchen clean: Keeping a clean kitchen will deter other pests as well. Sticky messes on surfaces attract all sorts of critters, so be sure to wipe down counters after each meal.
Remove excess moisture from your home: Leaky pipes, gutters, and damp basements attract many types of ants.
Inspect your home for openings: These could allow ants and other pests inside. If you find any, repair them immediately. Also, make sure your doors and windows seal properly.
Remove mulch and other yard debris from around your home: Excess yard debris is a great environment for ants to build their nests.
Sometimes an ant invasion still happens, despite your best efforts. If this happens, call the experts at Ventura Pest Control to help you get rid of your little visitors.
Total Ant Control For Ventura County Residents
Ants in Ventura County can be a real pain to deal with, and it's important that you take the time to address them properly. If not, they could start spreading diseases or even eat holes through your wooden structures. So, if you want to know how to get rid of ants in Ventura County, look no further than Ventura Pest Control. We offer top-notch ant control near you for residential and commercial properties throughout the area.
Here at Ventura Pest Control, we know how important it is to keep your home free of ants. We offer a range of effective ant control services that will help get rid of them once and for all. Our experienced pest control technicians can help you find the right solution for your needs.