There are many advantages to hiring pest control professionals to protect your home. Giving you peace of mind and protecting your family from unwanted pest intruders are just two examples. Here are some of the most important benefits of using professional services:
Professionals have the knowledge and expertise to identify pest problems early and take action to prevent them from becoming serious infestations.
Professional pest control consists of effective treatments for existing infestations, to rid your home of pests quickly and efficiently.
The use of safe pest control methods ensures that your family and pets are not at risk from harmful chemicals or pest treatments.
If you are concerned about pests in your home, then professional pest control in Ventura County from Ventura Pest Control can offer a solution that will ease your mind.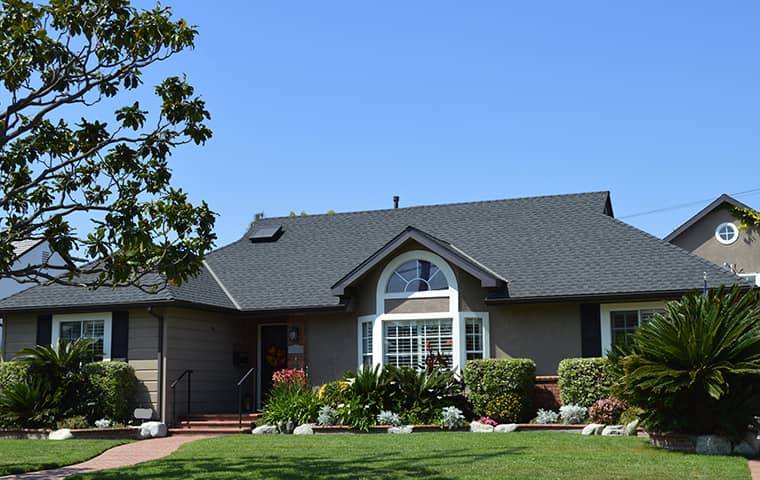 The Many Pests That Can Try To Invade Your Home
Keeping unwanted pests from infiltrating your home can be a challenge. Some of the most common home invaders include ants, spiders, cockroaches, and rodents. These pests can cause a variety of problems, including damage to property and the spreading of disease. While it is impossible to completely prevent pests from entering a home, the following home pest control tips can be useful in an effort to deter them.
One of the most important steps in preventing pests from entering any home is to identify and seal any potential entry points. This includes cracks in the foundation, gaps around doors and windows, holes in screens, and more. By sealing these entry points, you can help to deter pests from making their way into your house.
In addition, making sure pests don't have easy access to food and water in your home is an important prevention step. Keep all food in sturdy containers, clean up spills and crumbs, fix leaks or drips, and keep your home clean in general.
If prevention methods aren't quite enough and you do find yourself with a pest problem, be sure to contact a residential pest control services professional for assistance.
Protect Your Family's Health And Your Property From Damage
There are a variety of pests that can invade a home and cause harm to the occupants. Your family's health can be adversely affected by infestation. Some pests, like rodents, can carry diseases that can be transmitted to humans through rodent bites, feces, urine, saliva, or contact with contaminated surfaces. Others, like termites, can cause extensive damage to property. Inspecting your home regularly for signs of pests, such as droppings, gnaw marks, or nests will alert you to the possibility of a pest problem at home.
If you have an infestation problem that you can't seem to solve, it's time to call Ventura Pest Control for residential pest control in Ventura County. We will be able to identify the problem and provide you with the best solution.
Effective Pest Control Technique By Educated Professionals
There are a variety of effective pest control techniques that skilled and experienced professionals can utilize to deliver the best pest control for your home
As professionals in the pest control industry, we are constantly staying up to date on the most effective techniques and methods for controlling bugs and rodents. This includes a combination of using baits and traps, exclusion methods, and carefully selected people and pet-safe pesticides. In order to ensure safety for both humans and the environment, we are well-versed in proper pesticide application and adhere to all accepted safety regulations.
Our goal is always to solve your pest problem in the most efficient and effective way possible. Trust us as proven professionals to handle your pest control needs.
The Best Form Of Pest Protection For Your Home
There are many forms of home bug and rodent protection, but not all are created equal. Knowing what to look for in a good home pest control treatment plan can save you time, money, and frustration in the long run.
The best home pest control protection plans will cover a wide range of common household nuisances, including ants, cockroaches, rodents, and spiders. A good plan should also be designed to fit the specific needs of your home, taking into account its size, layout, and location.
Ventura Pest Control provides residential pest control to keep you and your family safe from health risks and your home protected from damage. When you contact us for home pest control, we'll first conduct a walkaround of your property to identify the specific pest pressures you're facing. We'll use our findings and our consultation with you in order to design a treatment plan that's right for you. Give us a call for more information.