Termites are a serious problem in many parts of California, including Ventura County. These pests can cause significant damage to your home and business if they're not dealt with immediately. Luckily, there are ways to prevent termites from choosing your property as a place to start their new colony. Termite pest control in Ventura County can help you keep these destructive pests away from your home. If you want to learn more about termite prevention, read on.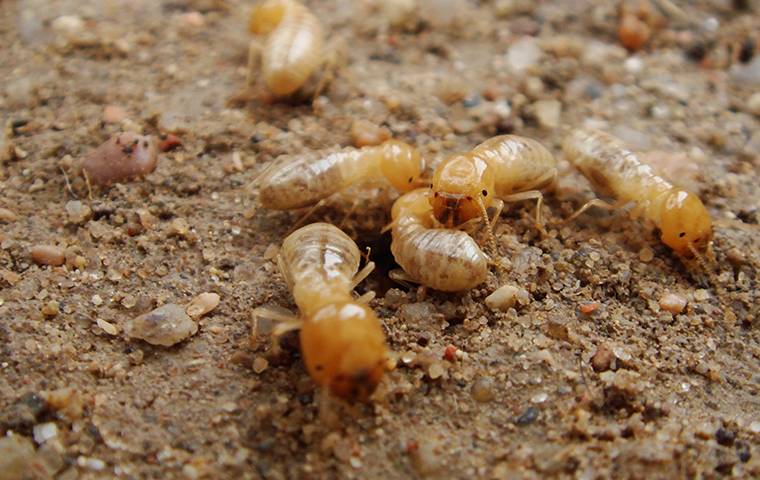 How To Identify Termites And Their Damage
Termite damage is often hidden from view. Termite infestations can go undetected for years because termites are so small that you may never see them in your home. The first signs of termites infesting your home are usually found once the damage has already started. Different kinds of termites leave different damage and signs behind during an infestation.
Drywood termite signs include:
Termite swarmers on your property or in your home.
Shed termite wings.
Tiny round holes in wood.
Piles of frass, which is termite fecal matter that looks like sawdust.
Subterranean termite signs include:
Mud tubes on the exterior of the home.
Bubbling or peeling paint.
Discolored wood.
Soft or hollow-sounding wood.
Both drywood and subterranean termites can cause serious structural damage to your home. If you discover termites, it is important to act quickly and call a termite expert near you.
Factors That Attract Termites To Your Home And Yard
There are several things that attract termites to your home and yard. Termite colonies rely on moisture for survival, so in areas with high humidity or where there's an excessive amount of rainfall, you're more likely to see termites infesting your property. Moisture can seep into the soil around your foundation, causing it to become damp. This is why the first line of defense against termite infestations is maintaining proper drainage around any wood structures on your property.
Another factor that attracts termites is wood—especially softwood like pine or spruce. Termites will also consume structural timbers and siding materials such as particleboard or plywood if they contain cellulose (the building block behind most plant fibers).
Finally, it's important not to forget about what types of materials make up your home's interior walls because even though these aren't typically made from lumber products like pine trees, they do contain cellulose fibers. This makes them attractive targets for hungry pests looking for food sources inside homes constructed with traditional plaster/drywall construction methods—especially if those walls are located near exterior walls made from softwoods.
Effective Termite Prevention Tips For Ventura County Properties
To help prevent termites in Ventura County, it is important to make your property less attractive to them.
Keep your yard free of debris and garbage. This includes keeping the grass cut short and cleaning up any fallen leaves or branches.
Don't plant shrubs near the house, as this can provide an inviting source of food for termites.
Don't allow wood piles close to foundation walls, as these can be used as a shelter for subterranean termite colonies.
Eliminate or minimize the amount of soil that comes into contact with your wood structures.
Seal cracks and crevices to keep out invading swarmers.
Maintain proper ventilation within all areas of your home.
Remove damaged wood from your property as soon as possible to eliminate potential termite food sources.
Get regular termite inspections to monitor your home for termites and take appropriate action if you find evidence of their presence.
If you find signs of termite activity, it is important to call a professional immediately. They can help identify what kind of termite you have and the best way to treat them.
The Benefits Of Professional Termite Control
When you have a professional company treat your home for termites, you can rest assured that they are getting rid of the problem at its root. They will also take measures to prevent the bugs from returning. This is beneficial because it means less work for you in the future.
At Ventura Pest Control, we know how to properly treat your structure, preventing damage and helping preserve its value over time—not only by killing off any existing colonies but also by ensuring there aren't any new ones forming somewhere else on your property. Our experts also inspect all areas of concern (such as crawl spaces) before beginning treatment so that no hidden risks remain after treatment has been completed.
With professional termite control from Ventura Pest Control, you won't have to worry about subterranean or drywood termites taking up residence in your California home or business.