Bed bugs are tiny hitchhikers that catch a ride on your clothing, bags, or other items you bring into your home. They can't fly, and they don't run very fast, so hitchhiking is their primary means of getting around. If you suspect you may have these pests in your home, you need help from a Ventura County pest control company like Ventura Pest Control. We've been keeping bugs out of people's homes since 1959.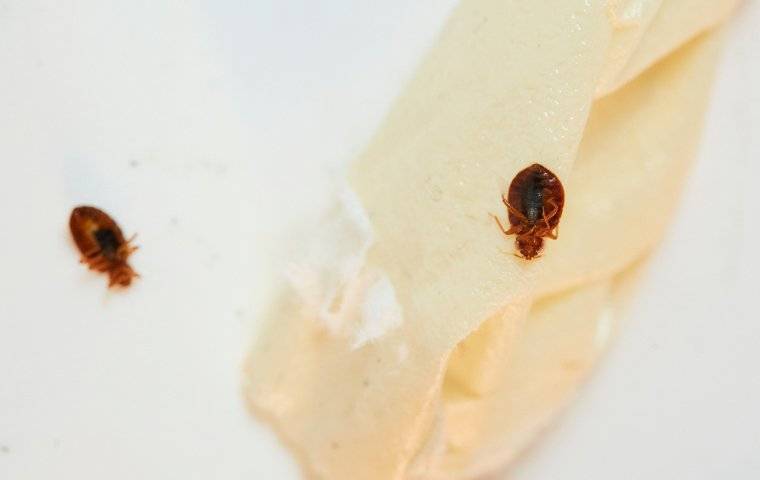 How To Properly Check For Bed Bugs
To determine if you have an infestation, you need to know how to find bed bugs. Here are some signs to look for on your mattress that may indicate you have them:
Small red spots on your sheets
Black or brown smears on your mattress
Pearly white eggs about 1/16 of an inch across
Shed skins as the bed bugs grow from nymph to adult
Actual bed bugs
Of course, you're wondering, "What do bed bugs look like?" Adult bed bugs in Ventura County are small, only ¼ of an inch across, about the size of an apple seed. Bed bugs are reddish-brown, oval, and very flat. After they've fed on your blood, they become longer and puffier and take on a more red hue.
Don't just look for signs of bed bugs on your mattress. Check your box spring, behind your headboard, in your curtains, and on furniture.
The Longer A Bed Bug Infestation Lasts, The Worse It Gets
Bed bugs breed quickly; each female can lay five eggs a day. Within two weeks, those eggs hatch into nymphs, which are baby bed bugs, and begin to feed on their human hosts. In the comfort of your home, it can take as little as three weeks for those nymphs to grow into adults and start laying eggs of their own.
It's estimated that at any given time, 20% of houses in the U.S. have a bed bug infestation. That's one out of every five. Also, up to 67% of people don't tell anyone they have bed bugs, even when their friends come to visit and sit on potentially infested furniture.
That's why it's so crucial that if you suspect you have these pests, you contact a pest management company for bed bug control in Ventura County. You never know where you might find bed bugs, and you never know if someone's going to tell you they have an infestation.
Five Simple Ways To Keep The Bed Bugs Away
The best offense is a good defense when it comes to pest management. You need to know how to prevent bed bugs from entering your home to begin with. Here are five tips to do that:
Check your clothing and belongings after entering your home. Bed bugs can be found anywhere that people gather, including churches, daycares, schools, office buildings, retail stores, libraries, and public transportation.
Vacuum your home frequently, including your upholstered furniture, mattress, box springs, and window treatments.
If you're at work or at school, don't let your possessions come into contact with other people's belongings.
Put mattress encasements on both your mattress and box spring. These fabric sacs keep any bed bugs on your bed from getting to you, and they're seamless, so there's nowhere for bed bugs to hide.
Whenever you do your laundry, wash and dry your clothes at the highest possible temperature. Bed bugs can die after as little as 30 minutes in your dryer on its highest heat setting.
If you do happen to find signs of bed bugs despite prevention efforts, call in the pest experts.
Bed Bug Control Made Easy For Ventura County Homeowners
If your prevention efforts fail, you need the best bed bug pest control near you. You can get that from Ventura Pest Control. Our decades of experience mean we've seen it all when it comes to bed bugs and bed bug control. We can easily assess your situation and develop a treatment plan that will let you sleep tight again, knowing that there won't be any bed bugs to bite.