When you were young, did your parents tell you to "not let the bed bugs bite?" The irony in this statement is that a child has no ability to avoid these pests or their bites, especially while they are asleep. If bed bugs are inside your home right now, they will steal some of your blood the moment that you are not conscious. If that thought bothers you, we are here to help.
Call our team at Ventura Pest Control for fast and effective bed bug removal in Ventura County. We would be more than happy to help you handle these or other problematic local pests. Keep reading to find out more about the bed bugs in Ventura County and find out why these insects invade homes in the first place.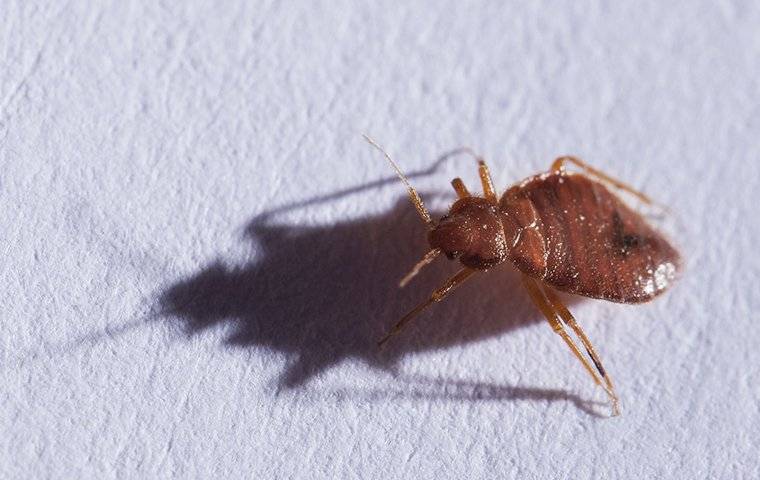 Examining Your Home: Where To Look For Bed Bugs
Before you can deal with bed bugs inside your home, you need to find out if it is these pests that you are dealing with. Start by checking your skin for bites. Bed bug bites appear in a straight line or zig-zag pattern. It is important to note, however, that not everyone reacts the same to bites. This is why it is so important that you know some other signs of bed bugs.
These signs include blood stains on your bed covers, specs of reddish-black fecal droppings on your bed and around your bedroom, eggs and shed skin in cracks and crevices around your home, and adult bed bugs. Identify an adult bed bug by its ¼" long, reddish brown, oval-shaped body. When fully engorged with a blood meal, these pests grow to be five times their normal size and take on a much more red coloration. For help spotting bed bugs around your home, talk with our team about our advanced inspection services.
Unwanted Guests: Common Causes Of Bed Bug Infestations
There are lots of pests here in Ventura County that invade homes by crawling or flying indoors through open windows, holes, gaps, cracks, and other openings. Bed bugs are not one of these pests.
Bed bugs are small insects and are fairly immobile. They are also ill-equipped to handle life outdoors. This means they have to use a unique method to invade homes. Their method involves climbing onto items people carry, and they find items by sensing out carbon dioxide and heat. Common things bed bugs might use to get into your home include backpacks, used clothing, furniture, luggage, and even things like TVs. We will talk more in a bit about methods you should use to avoid a bed bug infestation.
Professional Bed Bug Control: Call In The Experts Right Away
Finding bed bugs inside your home is a cause for concern. These pests will quickly ruin your sleep and might cause other problems down the road. To quickly reclaim your rest, bring in our team for effective bed bug pest control services.
Ventura Pest Control is a local control provider that specializes in dealing with all sorts of invasive and harmful creatures. We would be more than happy to help you with whatever pest problem you are up against. All you need to do is reach out to our team. We will talk you through the details and help you find a service that works for your Ventura County home.
Long-Term Bed Bug Prevention: Tips To Prevent Reinfestation
One of the biggest downsides to bed bugs is that you cannot prevent them professionally. This is for one simple reason. These pests use you, your family, and your friends to invade your home. This leaves it up to you to make sure bed bugs stay out. To help you with this, here are some long-term prevention strategies to use.
Check hotel rooms for signs of bed bugs before settling in.
Make sure to pack away all of your dirty clothing in sealed plastic bags before traveling home from time away.
Wash used clothing that might have bed bugs in your washer at a high temperature.
Teach your children how to check their backpacks for bed bugs before coming home from school.
Do not leave items on the ground for more than 20 minutes at a time when out in public.
Tell your family and friends about bed bugs.
Do not buy used furniture, clothing, or other items that might have a bed bug infestation.
Call our team at Ventura Pest Control if you know bed bugs are inside your home and want to know the best option for professional bed bug control in Ventura County.