Professional Pest Solutions For Winnetka, CA Properties
As a home or business owner in Winnetka, it's important to protect your home from every potential pest threat. No matter what kind of local pest is invading your property, there is a high likelihood that this pest will bring destruction, danger, or a little bit of both to your property. That's why settling for anything less than a pest-free guarantee will almost always cost you in more ways than one.
Instead of putting your trust in the inconsistent results of DIY methods or store-bought solutions, why not partner with the most experienced pest control professionals in the area? Ventura Pest Control provides the following benefits for homes and businesses throughout the Winnetka area:
Over six decades of pest control experience
A proven pest-free guarantee
Emergency pest control services
Free inspections and estimates
Give us a call today to schedule a free inspection with one of our residential or commercial Los Angeles County pest control experts.
Residential Pest Control In Winnetka, CA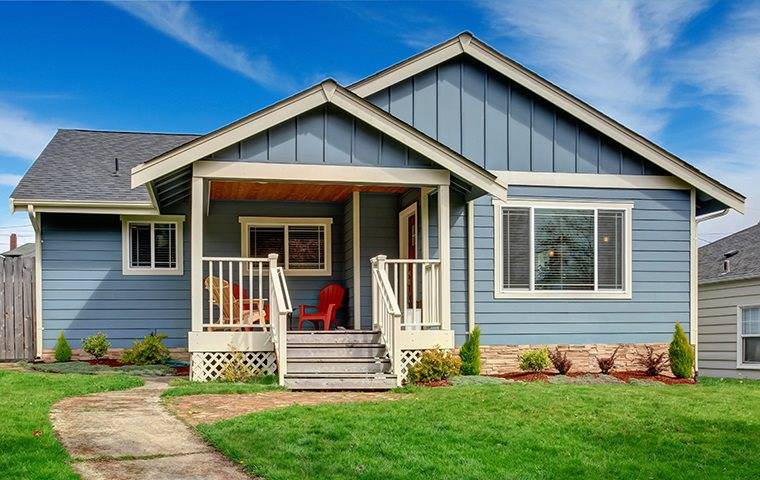 When you own a home in the Winnetka area, you probably already notice all of the pest problems that you have to deal with during the year. However, have you ever stopped to think that these pest problems could be doing far more damage than you know? Roaches will spread dangerous bacteria, rodents can introduce dangerous parasites, and termites can do extensive damage to your home.
With all these problems and so many more looming on your property, why settle for anything but a professional guarantee? At Ventura Pest Control, we provide the professional assurances that come with over 60 years of residential pest control experience in the Winnetka area. Plus, we offer emergency pest control services for urgent pest problems on your property. Give us a call today to schedule a free inspection with one of our friendly, knowledgeable pest control technicians.
Commercial Pest Control In Winnetka, CA
Running a business in a place like Winnetka puts a lot of pressure on your reputation in the community. Unfortunately, there are a variety of pests that invade local businesses every single month of the year. That's why you can't afford to risk your reputation on improper pest control methods.
Instead of DIY remedies or store-bought solutions, put your trust in the pros that have been protecting Winnetka area businesses for over six decades. We offer free inspections, a pest-free guarantee, and emergency pest control services that can ensure your customers will never witness a pest problem. Give us a call today to schedule your free inspection or get a free estimate on high-quality commercial pest control in the Winnetka area.
Five Reasons To Choose Pro Pest Control In Winnetka
Owning a home or business in Winnetka will force you to deal with a variety of pest control problems. Unfortunately, if you try to deal with these pest problems on your own, you are far more likely to incur the problems that come from a long-term infestation. Here are just a few of the reasons why Winnetka home and business owners need professional care backed by decades of industry and area experience:
Local pests like termites and rodents can do hundreds or even thousands of dollars worth of damage to your property.
Rodents, roaches, ants, and other local pests will spread dangerous bacteria around your property, putting your family or customers at risk of serious health conditions.
Many of the invasive pests and wildlife in the area can introduce dangerous parasites to your property, such as fleas and ticks (which can transmit severe diseases).
DIY pest control methods will almost always leave a large majority of the infestation unaffected, oftentimes in ways that you may not know about until it's too late.
Reacting to pest problems after they occur will cost you more money in the long run than enlisting professional prevention solutions that will stop pest problems before they begin.
If you want the kind of guaranteed assurances provided by the local pest control company with over 60 years of experience in the industry and area, give us a call today and schedule a free inspection.
Do Rodents In Winnetka Carry Diseases?
There is a wide variety of rodents that invade Winnetka area homes. Unfortunately, many of these rodents, like mice and rats, will spread dangerous bacteria around your property. These pests will also introduce dangerous parasites like fleas and ticks to your property, which can often lead to serious medical conditions such as Lyme disease and Rocky Mountain spotted fever. Others, like squirrels and chipmunks, have been known to carry the rabies virus.
Regardless of which kind of rodent is present on your property, they can be very dangerous to deal with on your own, making it imperative to get them out quickly. Unfortunately, rodents can sneak into your home very easily with their sharp teeth and flexible bodies, and they will reproduce very rapidly within your walls. That's why the safest and most effective form of rodent control in the area is partnering with professionals.
At Ventura Pest Control, we provide high-quality rodent prevention and eradication methods that you can count on when what matters most to you is on the line. Give us a call today to schedule a free rodent inspection with one of our residential pest control experts.
How Termites Destroy Winnetka Homes
When termite workers leave the nest, they can travel as far as the length of a football field in search of food. If workers find their way into your yard, they'll be looking for fallen branches, woodpiles, wooden frames from construction projects, logs, wood flower beds, stacked cardboard, etc.
If they find wood sources on or under the ground, they will recruit other workers. The message, that the workers have found food, will work its way all the way back to the queen. Her response may be to create more workers or create reproductives to establish a satellite colony on your property. Either way, the result isn't good. You'll have more termite activity in your yard and you'll have a greater chance that termites will find their way into your home and discover a food source inside. How do they get inside?
Wood-to-soil contact - If workers find a point where the wood of your home touches the ground, they can enter your home directly. When they do this, it can be very difficult to detect them. We advise addressing wood-to-soil contact.

Cracks - If workers find a crack in your foundation, they may work their way up through the crack and find a pathway to the wood of your home.

Gaps - If workers can't find a foundation crack, they may build a mud tube on your exterior. A mud tube is an above-ground tunnel that worker termites will use to go in and out of your home. Subterranean termites make these tunnels. Drywood termites can access gaps around window and door frames and get in through vents and other openings. They don't come up from the ground.
Once inside your home, termites will slowly consume the wood. Over time, they can cause a lot of damage. You can prevent this damage by getting professional termite control for your Winnetka home. Reach out to Venture Pest Control for assistance.
The Best Commercial Bird Control Solutions In Winnetka
Pest birds can be annoying, destructive, and a source of sickness, but they're also amazing and beautiful creatures. The best solution for bird control is to deter them. We use a long list of deterrents, such as:
Bird spikes

Bird netting

Electric track

Bird wire

Bird repellents
These products scare birds away and make the environment around your home or business unsuitable for roosting or nesting. Along with these deterrents, we may also apply other humane options to get control of birds.
What May Be Attracting Ants To Your Winnetka Home?
There are many things that attract ants. Some of them might surprise you. Let's start with the surprising things pest ants eat.
Do you know that if you rake nuts up and store them in a bag, ants are going to want to get into that bag? You should never put a bag of tree nuts next to your exterior walls.

Do you know that ants can find all the food they need without ever getting into your home or into your kitchen? Most ant species will eat honeydew that aphids and other plant-damaging insects leave in your landscaping. These insects need to be addressed or you'll have trouble with ants. If carpenter ants find this food source next to your home, they can damage your home for years without revealing themselves.

Do you know that hummingbird feeders will inspire ants to scale your exterior walls? It is best to not have these feeders hanging from your home.

Do you know that ants eat insects, both alive and dead? Leaf litter, stacked wood, and other organic debris are attractive to ants that prefer protein and should be moved away from your exterior.

It is likely that you know that ants will get into your garbage. They eat honey, bread, cheese, grease, and many other things found in your trash. Some ants are even attracted to the scent of decaying food.
If you take the time to consider food sources around your Winnetka home, you can reduce ant activity and keep ants from getting inside. For more control, contact Ventura Pest Control for our ant control service.
Professional Bed Bug Solutions In Winnetka
Bed bugs are elusive pests. If you find these insects in your home, it is best to contact a licensed professional. If you have a small infestation, they may be controlled with heat or a mixture of heat and conventional treatments. Bed bug infestations that are spread throughout your home will require a fumigation treatment.
Why is fumigation the best solution? It gets into every gap, crack, recess, and void within your home. There is no way for bed bugs to evade the treatment. If you need assistance with fumigation in Winnetka, we can help. Jump to our contact page and tell us about your bed bug infestation and we'll schedule our bed bug control service for your home.
Request Your Free Quote
Complete the form below to schedule your service.