Effective Pest Solutions For Thousand Oaks, CA
Located in the northwestern part of Greater Los Angeles is the city of Thousand Oaks. Although Thousand Oaks is a wonderful place to live, our warm, humid climate provides the perfect environment for pests to thrive. To prevent pests from getting into your home or business, turn to the professionals here at Ventura Pest Control. Since 1959, we have been proud to provide excellent pest control services to eliminate and prevent pest problems throughout the entire year. No matter what type of pest problem you're facing, you can count on the technicians here at Ventura Pest Control to get rid of them in a quick, effective manner. Take your Thousand Oaks home or business back from pests by partnering with Ventura Pest Control today!
Home Pest Control In Thousand Oaks, CA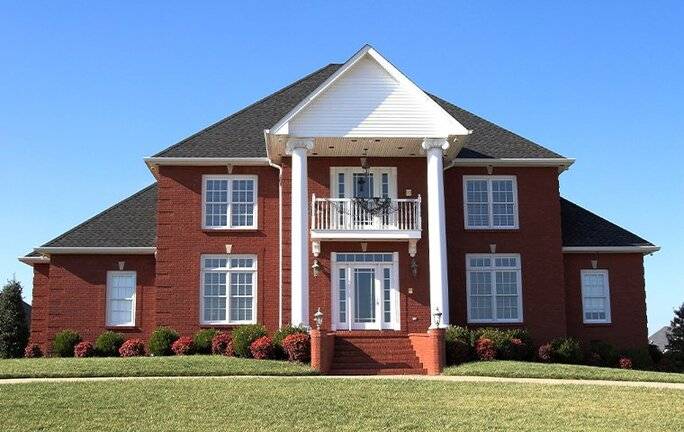 You shouldn't have to share your Thousand Oaks home with pests. Not only are pest infestations stressful, but they can also pose a significant risk to your property and health.
Although some pests are no more than a nuisance, others are capable of damaging your property and spreading dangerous diseases to your family.
Defend your Thousand Oaks home and family from the area's toughest pests by partnering with the professionals here at Ventura Pest Control. We are committed to protecting homes and families from pests of all shapes and sizes.
Whether you're dealing with bed bugs, rodents, ants, cockroaches, spiders, or other pests, Ventura Pest Control has you covered. We provide a variety of pest control options to fit all of your residential pest control needs.
Don't wait for pests to infest your Thousand Oaks home and threaten your quality of life. Instead, work with the technicians from Ventura Pest Control to implement a long-lasting pest control solution you can trust.
Commercial Pest Control In Thousand Oaks, CA
Pests are bad for business. Rodents, insects, and other pests are capable of causing serious problems when they invade your commercial property. Prevent pests from damaging your property and scaring away your customers by working with the technicians from Ventura Pest Control to put into place a year-round commercial pest control plan. At Ventura Pest Control, we've made it our top priority to protect your Thousand Oaks business from the area's toughest pests. By relying on Integrated Pest Management (IPM) strategies, we eliminate pests without the excessive use of pesticides. Say goodbye to your commercial pest problems when you reach out to Ventura Pest Control today for immediate assistance with all of your pest control needs.
Termite Control: What Thousand Oaks Homeowners Ought To Know
Termites are responsible for causing billions of dollars worth of property damage every year. These small, social insects live in large nests and work together to eat through wooden structures. Left undetected, termites are capable of causing extensive damage to your Thousand Oaks home or business within as little as six months.
When it comes to controlling and eliminating termite infestations, here's what you should know:
Termites are silent destroyers, which means they can cause significant damage to your property for several years at a time without being detected.
Termites thrive in warm, moist environments. To avoid attracting termites to your property, remove sources of excess moisture, such as leaking pipes and water-damaged wood.
Termites never sleep. Instead, they work constantly to build, feed, and protect their colonies.
If you believe termites have taken over your Thousand Oaks property, don't hesitate to contact the professionals from Ventura Pest Control right away. We have the experience needed to identify, eliminate, and prevent termites year-round. Contact us today to get started!
Which Spiders In Thousand Oaks Are Venomous?
Many pests live here in Thousand Oaks and throughout Ventura County, but few are as feared as spiders. Spiders are one of the most feared pests due to their creepy appearance and unique behaviors. These common eight-legged pests are known for building webs in the dark corners of your home to catch their insect prey. Spiders are nomadic, which means they will live wherever they can find the best source of food. Unfortunately, if spiders are living in your home, it's an indication you have an existing insect infestation on your hands.
When it comes to spider infestations, the thing people are most concerned about is whether or not the spiders invading a property are a health threat. Spiders are reclusive pests that prefer to stay away from humans. However, they will bite you if they feel threatened or provoked. All spiders are venomous, but only a few spiders have venom potent enough to pose a risk to your health. The most dangerous spiders here in Thousand Oaks are black widow spiders and brown recluse spiders. Keep your property free of spiders and other common pests by partnering with the professionals here at Ventura Pest Control. We're ready to find the right solution for all of your pest control needs.
Request Your Free Quote
Complete the form below to schedule your service.