Request Your Free Quote
Complete the form below to schedule your service.
The Solution To Pantry Pest Problems In Ventura County
While pantry pests seem like a self-explanatory concept (the name says it all, right?), many of the Ventura County residents focus their pest concerns on other home invaders. Unfortunately, a lack of pantry pest prevention could put everyone in your home in a dangerous situation. As you learn more about the wide variety of pantry pests in the Ventura County area, you'll understand why neglecting these issues could be a big mistake.
The Problem With Pantry Pests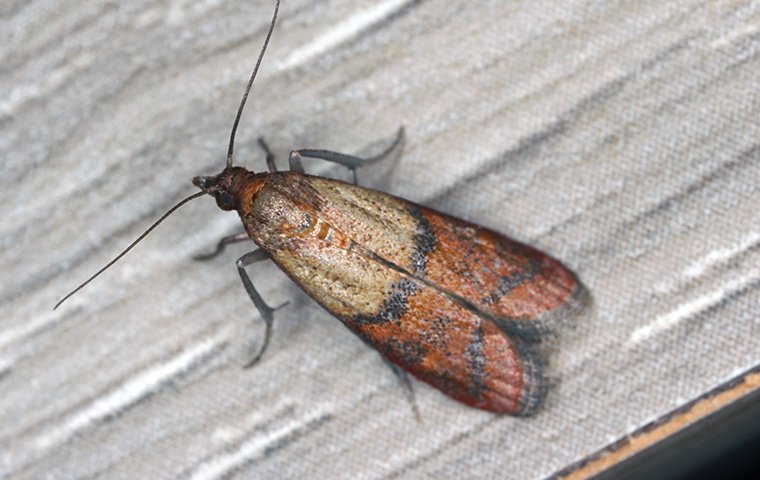 With over 60 years of experience dealing with the home-invading pests in Ventura County, we've encountered all sorts of pantry pests. The most common in the area include Indian meal moths, drug store beetles, weevils, and cigarette beetles. While some of these pests can fly and others cannot, all of them will find various ways into your pantry, even if they have to invade food in the grocery store before hitching a ride into your home.
The problem with pantry pests is that they'll lay eggs within your stored foods. Typically, they prefer to inhabit foods like dry pasta, flour, cereal, pet food, bread, etc. These kinds of foods are ideal habitats that protect the larvae and provide a sustainable food source. If you're not careful, you might wind up cooking with contaminated food that has been overrun by hard-to-detect larvae. If you ever notice dark blotches or sticky substances bonding your dried foods together, you probably have a pantry pest problem.
Treatments You Can Trust
Since these problems are usually much worse than they seem, all of our pantry pest treatments will begin with a thorough inspection. We'll check through your pantry and your stored foods to find the contaminated items, and we'll also investigate the potential entry points for these pests.
Our treatment process is very simple. Once we've detected an infestation, we'll have the customer clean out the pantry and any contaminated foods. Then, we apply our human and pet-friendly eradication solutions to the affected areas to stop the breeding cycle. After a week has passed, we will investigate the affected areas and repeat the process if needed.
While these measures are backed by our 30-day guarantee, just like all of our other one-time treatments, we recommend transitioning to our general pest protection plan for yearly protection. If pantry pests can find their way in once, they're likely to do it again if you don't make adjustments to your pest prevention strategy.
Our Promise To You
By enlisting the recurring treatments of our comprehensive pest control packages, you'll also get the peace of mind that comes with our pest-free guarantee. As the oldest locally and family-owned and operated pest control business in Ventura County, we can provide you the assurances you need when it comes to protecting your home and family.
Our pest-free guarantee is backed by our proven track record, and our commitment to customer satisfaction ensures that our technicians will not rest until your home is completely safe from potential pest invasions. Give us a call today to schedule a free inspection.
Learn more about our home pest control and commercial pest control services.