Comprehensive Pest Management For Camarillo, CA
No matter where you live, pests will always cause problems in and around your property. Camarillo is home to many different species of pests, including rodents, cockroaches, gophers, ground squirrels, termites, and spiders. To defend your Camarillo home or business from pests, the professionals here at Ventura Pest Control are proud to provide unparalleled pest management solutions. With decades of experience in the pest control industry and a commitment to the communities we serve, Ventura Pest Control is the right choice for all of your commercial and residential pest control needs. Get in touch with us today for more details about all of our excellent pest control options.
Home Pest Control In Camarillo, CA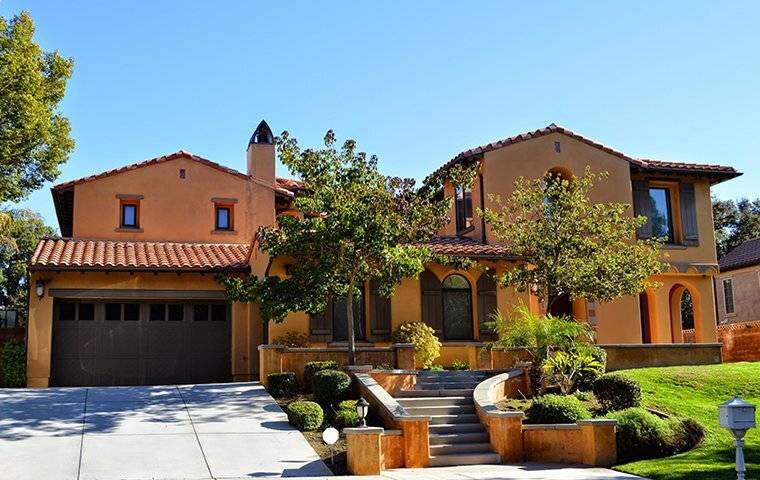 You should never have to share your Camarillo home with pests. Pest infestations lead to stress, frustration, discomfort, property damage, and the spread of dangerous diseases.
To protect your home and family from the wide variety of pests that also live here in Camarillo, don't hesitate to put into place an ongoing residential pest control plan from Ventura Pest Control.
As a local, family-owned pest control provider, protecting your home and family from harm is our number one goal. Whether you're looking for general pest maintenance or one-time services, Ventura Pest Control has you covered.
Don't wait for pests to infest your property and take away your peace of mind. Instead, turn to the professionals at Ventura Pest Control for services that will keep your residential property pest-free throughout the entire year.
Commercial Pest Control In Camarillo, CA
The protection of your Camarillo business shouldn't be left to just anyone. Keep your commercial property free of destructive and dangerous pests by working with the professionals from Ventura Pest Control to put into place a comprehensive commercial pest control plan. We are committed to keeping your Camarillo business free of rodents, insects, spiders, and other pests by utilizing the most advanced pest control strategies and prevention methods available. All of our commercial pest control plans rely on Integrated Pest Management (IPM) methodologies to ensure your commercial property is protected from all kinds of pests throughout the entire year. Don't wait for pests to take over your Camarillo commercial facility and threaten your reputation. Instead, reach out to the professionals here at Ventura Pest Control for excellent commercial pest control solutions that get the job done right.
How To Control Rodents On Your Camarillo Property
Rodents are common pests that have adapted to live in and around human dwellings. They come in many different shapes and sizes, but the characteristic that all rodents share is their sharp front teeth that never stop growing. One of the biggest problems rodent infestations cause is the damage they inflict to your Camarillo property. Rodents will chew on just about anything to wear down their continuously-growing front teeth. Unfortunately, this constant chewing behavior can lead to electrical shortages, floods, property damage, and even house fires in some situations.
The first step to controlling rodents in and around your Camarillo property is learning to identify what might attract them in the first place. Avoid attracting rodents to your home or business by sealing gaps in your foundation, removing uneaten pet food, eliminating sources of excess moisture, and reducing clutter. Although prevention tips are helpful, the most effective way to control rodents is with professional rodent control services from Ventura Pest Control. We're ready to work with you to eliminate rodents before they have the opportunity to cause problems on your Camarillo property. Give us a call today to learn more about all of our rodent control services and prevention methods.
Is There A Difference Between Gophers & Ground Squirrels In Camarillo?
One of the main problems homeowners face when it comes to proper pest control is identifying the pests causing problems around their Camarillo property. And when pests look and behave similarly to each other, it can be difficult to identify which pest is which. Gophers and ground squirrels are two common lawn pests found here in Camarillo. Unfortunately, ground squirrels and gophers are very similar pests that cause very similar problems, which can make them difficult to differentiate from each other. However, there are some differences.
Ground squirrels are active during the day and generally spend most of their time above ground. They have open burrows spanning between four and five inches in diameter. By comparison, gophers spend most of their lives underground in their extensive burrows and are rarely seen at the surface. They leave behind crescent-shaped mounds that have no apparent opening. To protect your Camarillo property from gophers and ground squirrels, reach out to the professionals here at Ventura Pest Control. We're ready to eliminate your current pest problems and prevent them from returning. Reach out to us today to get started on your journey to a future free of pests.
Request Your Free Quote
Complete the form below to schedule your service.