If you're worried about termites in your home, you're not alone. Millions of houses in the U.S. have termites eating away at the wooden structure holding them together. You can prevent termites, though, with the help of a Ventura County pest control company like Ventura Pest Control. If termites are already in your home, we can help you get rid of them, too. We've been fighting termites since 1959, and we've gotten really good at it. Let us help you save your home from the world's slowest natural disaster: termites.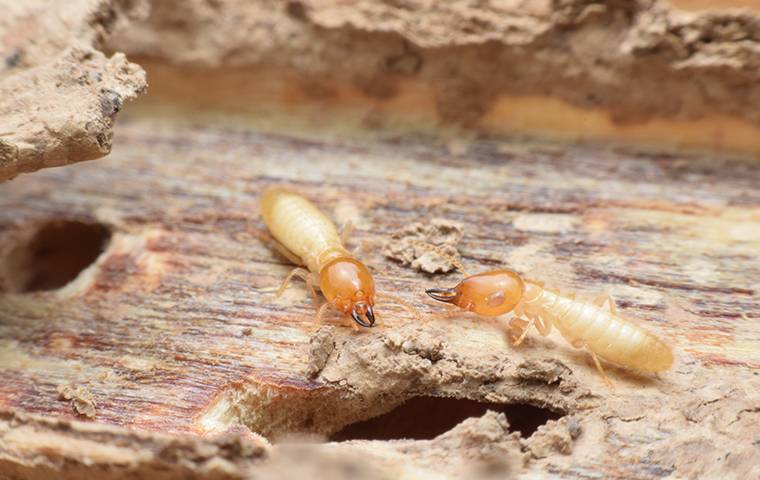 How Can I Tell If I Have A Termite Problem?
How do you know you have termites? That's a hard question to answer. The signs of termites are so subtle that they can go unnoticed for up to eight years. However, if you pay close attention to your home, you can pick up on some of the signs.
There are two common types of termites in Ventura County: subterranean termites and drywood termites. Subterranean termites are more common, but drywood termites have some different signs, so we're including them in this guide. Signs that you have termites include:
Mud tubes running up your foundation if you have subterranean termites
Sawdust on your floor up against the walls if you have drywood termites
Clicking sounds coming from the walls
Doors and windows sticking because their frames are warping
Peeling or bubbling drywall
Swelling or buckling floors and ceilings
Water damage appearing on floors and walls
Hollow-sounding drywall when you tap on it
The moment you notice any of these signs, call Ventura Pest Control immediately. Let us know that you think you have termites in your home, and we'll set up a time to come investigate. We'll inspect your home and property and give you our best advice on how to treat the problem.
Is Termite Damage A Big Deal?
Termites eat your house. They can cause it to collapse if left unchecked for too long. They cause more than five billion dollars in damage every year in the U.S., which is usually not covered by homeowners insurance. If you're lucky enough to catch a termite infestation early, you're probably looking at several thousand dollars to repair the damage. That doesn't include the cost to treat your home to eliminate the termites, and this process can be extensive, depending on the type of termites you have and how entrenched on your property they are.
For example, for subterranean termite treatment in Ventura County, we may have to dig a trench around your house to apply products that will kill subterranean termites or drill 12-inch deep holes around your foundation to get to the soil underneath to get the product to where the termites are. All this is necessary because subterranean termites don't live in your home; they just eat there and take food back to the colony.
Drywood termite treatment is, by necessity, different. One method of treating your home for them is thermal heat treatment. This is especially effective if the termite infestation is small, and only some areas of your home need to be treated. Thermal heat can save you money over tenting your entire house. We'll let you know if this makes sense for your home. For drywood termites, you might have to vacate your home for at least three days while we tent and fumigate your house. These termites do actually live in your house, so the treatment method is different.
Why Do I Have Termites In My House?
Termites are in your house because they're hungry. They eat wood and wood byproducts like leaves, papers, cardboard, and books. They are attracted to your home because of the structural wood, as well as the wood found in decks, porches, and trim.
When colonies grow large enough, they send out winged reproductive swarmers to find a location for a new colony. If your home provides a hospitable environment, the swarmers will establish their colony and get to work destroying the wood in your home.
How Do I Get Rid Of Termites In My Home?
The best way to get rid of termites in your home is to partner with termite control specialists for your Ventura County property. At Ventura Pest Control, we're those experts. We've seen termite treatments come and go, but one thing has always remained the same: our dedication to solving our customers' pest problems. That's why our highly trained service technicians are just as passionate about customer service as they are about cutting-edge termite control procedures.
We offer free inspections and estimates, emergency pest services, and a pest-free guarantee backed by more than 60 years of experience. Contact Ventura Pest Control today to schedule your inspection.