Pests: They're everywhere. From ants to yellow jackets and everything in between, they're just a fact of life. However, that doesn't mean you have to put up with them. If you wind up with them in your home, you need a professional Ventura County pest control company like Ventura Pest Control to help you eliminate them from your house and make it feel like home again.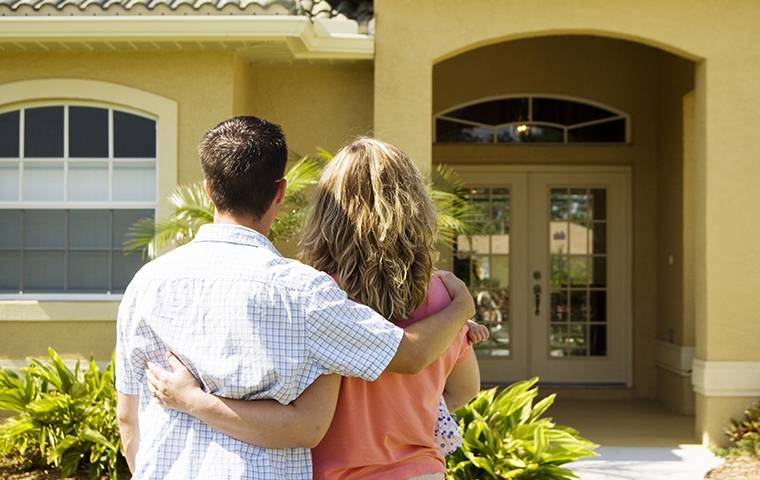 The Types Of Pests That Invade Ventura County Homes
Many types of pests may require help from Ventura Pest Control, including:
Many species of ants, including Argentine ants
Bed bugs
Several types of nuisance birds, including English sparrows, mud swallows, pigeons, seagulls, and woodpeckers
A few types of cockroaches, including American, German, oriental, and Turkestan species
Gophers
Ground squirrels
Occasional invaders, like snails, earwigs, crickets, pill bugs, and silverfish
Some rodent species, including meadow mice (also known as voles) and roof rats
A variety of types of spiders, including black widows, brown widows, false widows, noble false widows, and tarantulas
Stinging insects, including bees, hornets, wasps, and yellow jackets
Termites, both drywood and subterranean
If you are concerned about any of these, you need to hire a home pest control specialist like Ventura Pest Control to get rid of them.
All The Ways Pests Can Wreak Havoc In Your Home
There are many ways pests can devastate your home, your belongings, and, most importantly, your family's health.
Ants hike through things like sewage, feces, and carrion. They pick up what they're walking through and carry it on their feet and bodies. They can then contaminate your food and food preparation areas, which can cause food poisoning ranging from mild to severe.
Bed bugs bite you because their favorite meal is human blood. While they don't transmit any diseases, they do leave behind itchy welts, somewhat similar to mosquito bites.
Birds carry a variety of diseases that they spread through their droppings, including histoplasmosis, cryptococcus, and psittacosis. Their droppings are also corrosive, eroding concrete and metal alike. Nuisance birds can cause other damage to your property, including building nests in unwanted areas and drilling holes in the outside of your home — both in the wooden structure and metal-covered surfaces.
Cockroaches have the same problem as ants; they wander through carrion, feces, and sewage on their way to your home. They're known to carry more than 45 pathogens that can infect humans, causing diseases including:
Salmonellosis
Typhoid fever
Cholera
Gastroenteritis
Dysentery
Listeriosis
Giardiasis
E. coli infections
Gophers and ground squirrels can destroy your yard and cause damage to your foundation by tunneling under it. They can carry diseases like tularemia and leptospirosis to your property. They also bring fleas and ticks with them, both of which have their own set of diseases they carry.
Occasional invaders can carry disease in the same way as ants and cockroaches. Any occasional invaders in your home can cause food poisoning. They also indicate there are cracks or crevices that other, more dangerous pests can enter your house.
Rodents carry a wide variety of diseases, including:
Leptospirosis
Rat-bite fever
Tularemia
Salmonellosis
Rodents also bring fleas and ticks with them. Outside, they'll decimate your garden in their search for food. Inside, their droppings and urine can contaminate wherever they're nesting, which is often in the insulation in your attic. They cause significant property damage because of their constant need to gnaw to keep their front teeth short. They can chew through pipes, inflicting serious water damage, and through electrical wires, creating a major fire hazard.
The spiders listed above are all medically relevant, meaning that their bite injects venom that your body will react to. Symptoms can be mild, with only redness and pain, or severe, including:
Nausea
Vomiting
Muscle cramps
Belly pain
Tremors
Sweating
Chest pain
Trouble breathing
Anaphylactic shock
Wasps, hornets, and yellow jackets are more dangerous than bees because bees can only sting you once. Wasps, including hornets and yellow jackets, also emit a pheromone that calls other stinging insects to help them fight you off, so you could be stung dozens or even hundreds of times. Each sting injects venom into your body, and that venom can cause the same symptoms as a spider bite.
Termites can cause massive property damage because they eat wood. They aren't picky and will consume your wall studs, floor joists, and support beams. They cause homeowners in the U.S. more than five billion dollars in damage every year, and the cost of repair generally isn't covered by homeowners insurance.
While the problems pests bring vary from mildly unsettling sights to life-threatening venom, it's clear that all these local pest invaders need to be dealt with by pest control in Ventura County.
Helpful Tips For Deterring Pests In Your Home
There are many ways you can protect your property and home from pests, including:
Seal your house. Use silicone caulk to seal cracks and crevices in your foundation, around window frames, around door frames, and wherever cables or pipes enter your home.
Store food in airtight containers or in the refrigerator. If pests can't find something to eat in your house, they won't stay very long.
Keep a clean kitchen. Wash dishes after using them, take out your trash nightly, wipe down counters often, and sweep, vacuum, and mop regularly.
Avoid DIY home pest control products. Most of them are a waste of money, time, and effort. Some pests have even developed immunity to many products on the market.
If you want to deter pests the right way, you should work with a quality pest control company like Ventura Pest Control.
Contact Ventura Pest Control For A Pest-Free Home All Year
At Ventura Pest Control, we know you have your pick of local pest control companies. We're excited that you're considering us. We've been providing quality pest control since 1959, giving us the knowledge and experience we need to deal with your pests. We're the oldest, largest pest control company in Ventura County. Best of all, we have a long list of delighted clients. We can't wait to add your name to that list. Contact us today for your free quote.