How often do you see bugs inside your home? Some people find bugs crawling around their living areas all the time. One bug you will almost never see indoors, however, is the termite. This does not mean that these pests are not around. Termites are one of the most difficult insects to spot here in Ventura County.
We are going to take some time today to make sure you know how to identify and control these destructive pests around your property. Call our team at Ventura Pest Control for direct information about our pest control services in Ventura County. We would love to share some of our options with you. Keep reading to discover more about termites here in the area and find a simple solution to keep them away from your home.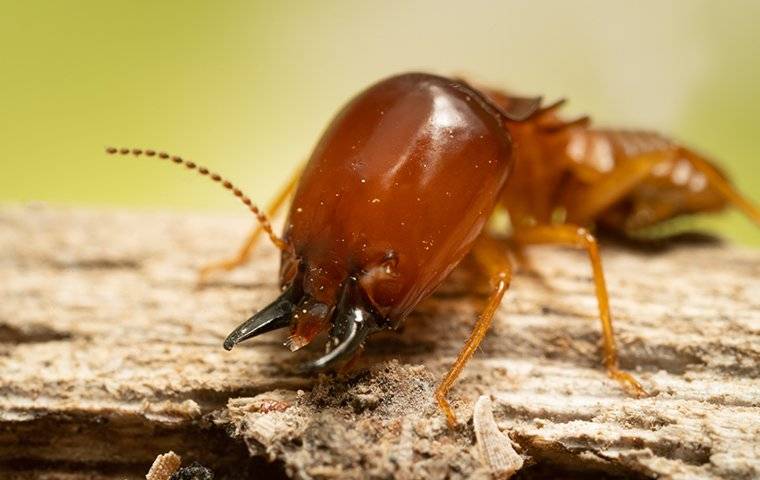 What Are Termites?
Termites are small, usually cream-colored insects that love to eat wood and things that contain cellulose. The most common types of termites in Ventura County live underground. Colonies start small and grow over time. Growth increases when there is readily accessible food nearby.
When colonies become fully mature, they look to spread through the process of budding or swarming. Budding occurs when termites dig tunnels to new areas and establish new nests. Swarming occurs when nests create flying, reproductive members and send them out to build colonies nearby. Our goal is to help you avoid these wood-destroying pests inside and around your home.
Is Termite Damage A Big Deal?
The longer termites in Ventura County live inside a home, the more damage they cause. This seems fairly obvious. There are, however, more factors than this involved with the rate at which these pests can damage a property. For one, colony size matters. Some termite colonies can grow to have hundreds of thousands of members. When nests become mature, they might split.
Something you should know about these pests is that they have no problem sharing a meal. It is not uncommon for two or three active nests to share a home. This increases the rate of damage exponentially. Your goal should be to identify termite infestations early before they become a serious problem for your equity.
What Attracts Termites To Homes?
Termites are motivated by hunger. The most common types of termites in Ventura County like to consume wood that is moisture-damaged, rotting, or in decay. Here are some common treats that will invite these pests onto your property.
Water-damaged wood
Wet cardboard
Damp newspaper
Sticks
Leaf piles
Untreated lumber
Wood piles
If you would like to deter termites, you need to remove as many of these attractants as possible. We also recommend addressing moisture problems like leaky piping, damaged fixtures, and high humidity indoors. Do these things, and you will have a better chance of avoiding these pests locally. To make sure termites stay out of your home, talk with our team about our professional options.
Who Do I Call If I Think My Home Has A Termite Problem?
There is never a bad time to invest in termite control services in Ventura County. These pests are all over the place here in Ventura County.
If they are not inside your home right now, they might be in the future. We would like to help you avoid this. We would also like to offer our assistance to handle any active infestations you are dealing with inside or around your home. Reach out to our dedicated team of technicians to learn more about our residential and commercial pest control services in Ventura County and find out why Ventura Pest Control is preferred by so many individuals around Ventura County.