Living in Ventura means dealing with pests, and cockroaches are among the most common. These pests can enter your home in many ways, including cracks in the foundation, openings around doors and windows, and even clothing or luggage. Once inside, they quickly reproduce and can become a big problem.
The best way to deal with cockroaches is to prevent them from entering your home in the first place. But if you are already dealing with an infestation, there are several things you can do to get rid of them. This Ventura Homeowner's Guide to Cockroach Prevention explains everything you need to know about Ventura County pest control and how to avoid cockroaches.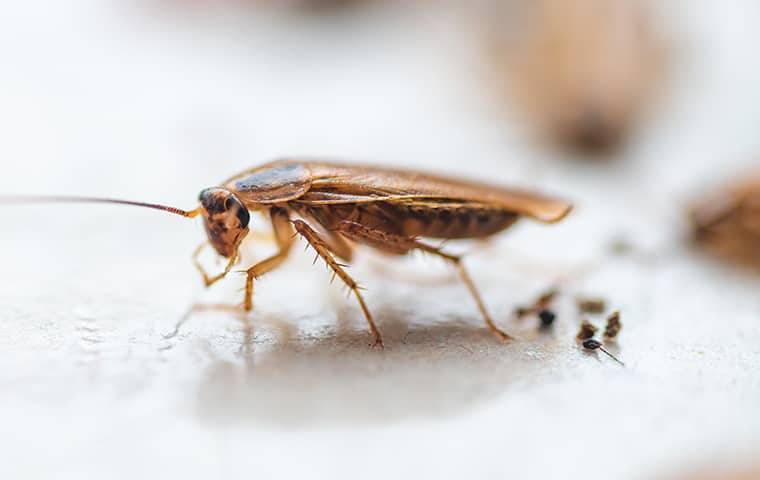 Sure Signs Of Cockroach Activity In Ventura
If you have noticed any of the following signs, you may have a cockroach problem:
Seeing cockroaches: Cockroaches are experts at hiding and generally only come out at night. If you see one of these insects scurrying around, especially during the day, it's a sure sign you have an infestation that has grown to the point of overcrowded hiding spots.
Cockroach droppings: These pests leave behind small, dark droppings that look like coffee grounds or black pepper.
Egg casings: Cockroaches lay their eggs in small, brown casings about the size of a grain of rice. You'll often find these in areas where cockroaches congregate, such as behind appliances or under sink cabinets.
Strange smells: If you notice a musty or oily smell in your home, it could signify cockroaches. This is because cockroaches produce pheromones that help them communicate with other cockroaches, and this scent can be detectable to humans.
Shed skins: Cockroaches go through a molting process as they grow and shed their skins during this time. You may find these discarded skins in areas where cockroaches are active.
Damaged food: Cockroaches are attracted to food and will often contaminate it with their droppings or by walking over it with their dirty feet. If you find food or food packaging that is damaged or contaminated, it could be a sign of cockroach activity.
If you're seeing any of these signs in your home, it's time to call a cockroach exterminator in Ventura.
Three Problems Cockroaches Cause In Ventura
First, cockroaches in Ventura are filthy pests that can contaminate your food. They carry bacteria and can spread diseases like salmonella and dysentery. If you have cockroaches in your kitchen, there's a good chance they've already been in your food.
Second, the presence of cockroaches is known to trigger allergies and asthma attacks. If you or your family members have asthma, cockroaches can worsen it. The droppings, saliva, and skin shed by cockroaches can contain allergens that can cause an asthma attack or other allergic responses.
Third, cockroaches are some of the hardest pests to eliminate. They reproduce quickly and are resistant to many pesticides. Once a population makes it into your home, it can be nearly impossible to get rid of them without professional help.
Cockroach Prevention Tips That May Help
Cockroaches are attracted to food, so the first step in preventing them and avoiding a problem in the first place is to keep your kitchen clean. Wipe down counters, sweep and mop floors, and put food away after meals.
Sealing food in containers is another way to prevent cockroaches. Cockroaches can't get into sealed containers, so they'll go hungry. Never leave food out on countertops or in open bags. Even a small amount of food can attract cockroaches. Cockroaches can enter your home through cracks and holes in the foundation, so it's essential to seal them up. Use caulk or expandable foam to fill in any cracks or holes you find.
If you're already dealing with a cockroach problem, the best thing you can do is call a professional. The companies specializing in pest control for roaches are experienced and knowledgeable in eliminating cockroaches.
Benefits Of Professional Cockroach Control
Most people have an adverse reaction when they think about cockroaches. These pests are unpleasant to look at and can also spread disease and contaminate food. Getting professional help is crucial if you find a cockroach in your house.
There are many benefits of professional cockroach control, including:
Prevention of the spread of disease
Elimination of food contamination
Improved hygiene
Reduction in the number of cockroaches
Get expert help if you need to fight pests. Contact Ventura Pest Control if you have cockroaches infesting your property. Our treatments are customized to fit your property's needs and budget, but most of our customers have their homes treated every three to four months as an affordable way to prevent issues with cockroaches and other pests. Call today to find out more.