There is no denying that bees are beneficial pests. There is also no denying that bees cause trouble around properties, but how far should you go to eliminate and prevent bees without hurting the environment? Are there ways to deter these pests from settling down on your property in the first place? We will be discussing these things today and provide you with some simple solutions to handling these pests around your Ventura County property.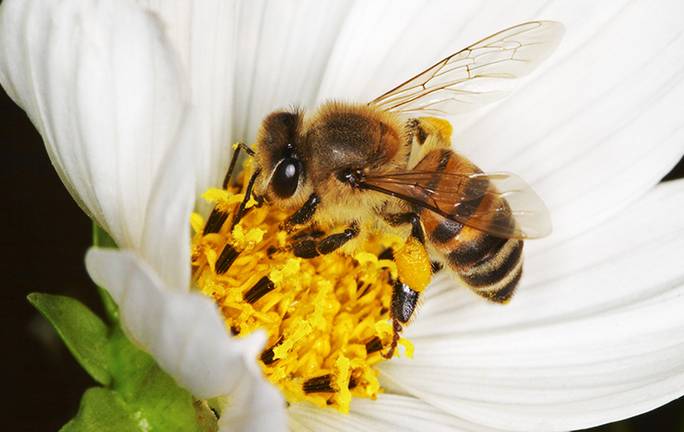 The Benefits Of Bees
Bees are one of the most crucial components needed for a healthy environment. These mostly docile insects spread pollen, which promotes healthy plant growth — this aids in oxygen production, which, as you probably know, is essential for human health.
The Downside To Bees
Despite the benefits they provide, bees are sometimes problematic pests. Known for being territorial and equipped with a venom-filled stinger, these insects will attack when they feel threatened.
Do Bees Die After Stinging?
One common myth about bees is that they die after stinging a person, which is only partly true. When a bee stings someone, the barbs in its stinger become lodged beneath their skin. This causes a tremendous amount of squirming from both the bee and the stung individual, which often results in a missing stinger and a dead bee. If you are not under attack by a whole hive and have it in you to stay still, a bee should have no trouble dislodging its stinger and buzzing away. This reduces the amount of venom injected into your body, as no stinger or venom sack is left behind after the attack.

Something we should mention is that only honey bees have barbed stingers. Carpenter bees and bumblebees do not have barbed stingers and can attack their foes multiple times without threatening their health.
Why Bees Invade Properties
Bees build hives near food sources, which could be anything from a bed of flowers to a few forgotten soda cans, to just about anything sweet.
Deterring Bees From Your Property
The best way to deter bees from your property is to remove things that draw them in. The simplest way to do this is by following the prevention tips recommended by our experts:
Cleaning up thoroughly after outdoor gatherings.
Picking up fruits and berries that drop into your yard.
Consider removing budding plants and flowers from your yard and garden.
Use a caulking gun to seal gaps and cracks in your home's exterior foundation.
(Carpenter Bees) Place metal flashing over the rough ends of deck boards.
(Carpenter Bees) Treat untreated wood with paint or varnish.
What To Do When You Find A Bee Hive In Your Yard
Even if you remove every attractant from your property, there will always be a chance bees settle in on your property. If you find a hive smaller than a golf ball, knock it down yourself using a long broom. For any nests larger than this, contact the professionals at Ventura Pest Control.
Our team knows how to handle pest infestations and have the safety equipment, advanced treatments, and training needed to remove bees from your Ventura property. No matter how severe your infestation is or where the nest is located, we are confident we have what it takes to get the job done right.