Termites might get a bad rap when it comes to household damage, but they also provide a lot of major ecological benefits – they're some of the world's greatest decomposers, and they digest nutrients in a way that helps keep our soil healthy and nitrogen-rich. And, if you ever find yourself in parts of Africa or Asia, you may be surprised to find termites on the menu.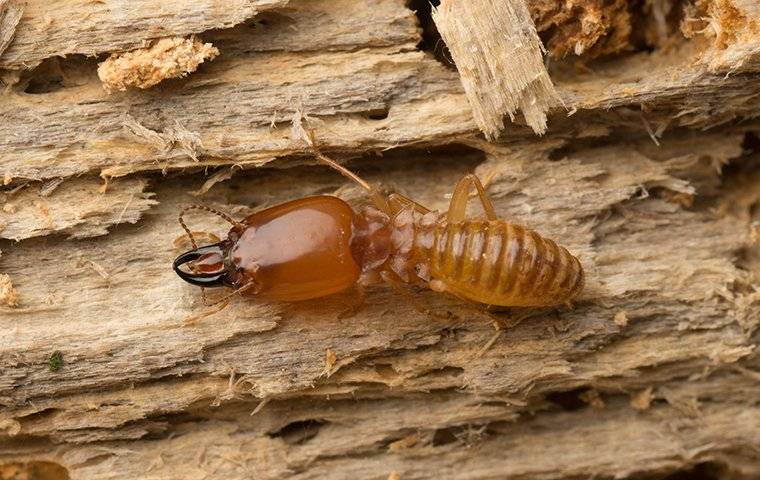 However, while they may be good for the environment and a delicacy in some countries, termites still spell bad news for homeowners. These insects are responsible for over five billion dollars per year in damages to American homes. Here's what you need to know about identifying a termite problem and how to get rid of one in your Ventura County home.
Signs Of A Termite Problem In Ventura County, California
While some pests might make their presence known immediately, termites aren't one of them. The signs of a termite infestation can be subtle, and it may be months before homeowners notice just how much damage they've caused. Here are some key indicators that you've got a termite problem on your hands:
The wood in your home feels hollow. While wood walls or floors may look fine, the damage could be hiding underneath where termites have been feeding. Hollowed wood that's the result of termite damage will sound empty when you tap or step on it.
There are blisters in your wood flooring. If you've got subterranean termites in your subfloor, you may find blisters on your floor that look a lot like water damage.
You see termite wings lying around. You may find discarded termite wings near entry points in your home, like around doors and windows.
You find termite droppings. Like discarded wings, you may find termite droppings outside of their nests, which resemble tiny wood pellets or sawdust.
You can see mud tubes outside your home. Subterranean termites get inside through the foundation of your home, so you may find pencil-sized mud tubes around or outside your home.
Since termites can go unnoticed for so long, it's usually a good idea for homeowners to get annual inspections – even if you're not noticing signs of termite damage. The sooner you catch a termite infestation, the less damage these pests will cause.
Why You Shouldn't Try To Fix A Termite Infestation On Your Own In Ventura County, California
When they first discover a termite infestation, many homeowners make one big mistake: they try to get rid of the termites on their own.
Termiticides and termite baits are popular DIY methods, but these techniques are rarely as effective as they promise to be. Termiticides and termite baits may work in the short term to get rid of some of the colonies, but they almost never completely eliminate it, especially if there are a lot of termite eggs lying around.
What To Do If You Discover A Termite Infestation In Your Ventura County, California Home
Rather than waste your time on DIY methods that rarely work, the most effective way to handle a termite infestation is with professional help. At Ventura Pest Control, not only can we identify the type of termite invading your home and the best treatment method for them, but we'll make sure these unwanted guests don't come back.
If you're noticing signs of termite damage or you'd like to schedule an inspection, don't hesitate to call us at Ventura Pest Control today.