Ventura is a beautiful city located in Southern California. The climate is perfect for many different types of plants and animals, so it's no surprise that there are many wildlife problems in Ventura. If you are a homeowner, business owner, or property manager, you may have to deal with wildlife issues at some point.
There are several ways to prevent and control wildlife problems. The best way to deal with a wildlife issue is to prevent it from happening in the first place. But if you are already dealing with a problem, you can take several steps to control it.
Check out these tips for pest control in Ventura County and how to avoid wildlife problems.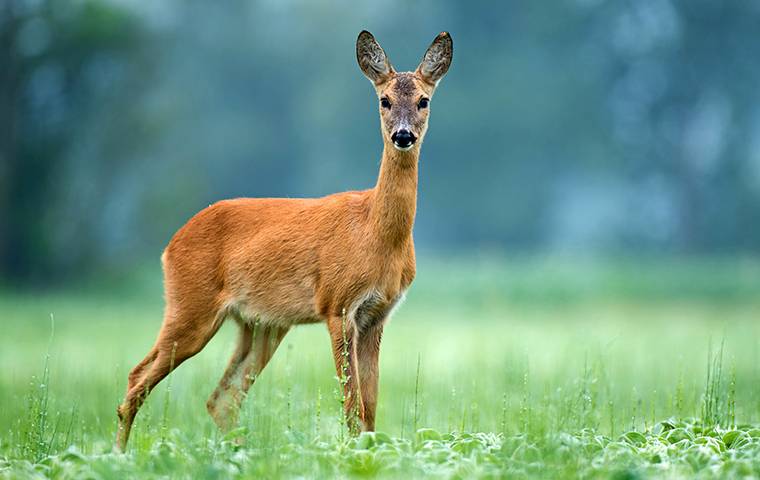 Most Common Problems Wildlife Cause In Ventura
There are many different types of wildlife in Ventura County, but some of the most common problems include the following:
Squirrels chewing on electrical wires
Raccoons raiding trash cans
Bats roosting in attics
Deer eating your landscaping
Snakes living in your yard or house
Birds nesting in your gutter or chimneys
Coyotes attacking pets and threatening adults and children
Skunks spraying unbearably strong scents
Foxes introducing parasites like ticks and fleas to your property
Invasive animals digging through your trash and messing up your yard
These are just a few problems wildlife can cause in Ventura. Wildlife can also carry diseases and parasites, harming humans and pets.
Why Prevention Is Key To Avoiding Wildlife Problems
The best way to deal with a wildlife issue is to prevent them from being on your property in the first place. There are several steps you can take to prevent wildlife problems:
You can keep your property clean and free of food sources. By doing this, you will discourage animals from entering your property. Preventing animals from entering your home is as easy as sealing cracks and holes. You can prevent smaller wildlife from entering your home by installing screening on vents and chimneys.
Keep your trash securely stored, and do not feed wild animals. Removing all potential water sources from your property can also discourage wildlife from becoming a nuisance. Trimming trees and shrubs away from your home will keep animals from getting too close. Using traps to capture animals before they enter your home can help minimize wildlife problems.
Wildlife conflicts can be dangerous. If you have a wildlife conflict, you should call a professional. Wildlife conflicts can occur for a variety of reasons, and a professional will be able to help you determine the best course of action to take.
Why Prevention Efforts Often Fail
Animals are resourceful and can find ways you never thought possible in your home. Despite our best efforts, wildlife problems can still occur. Once animals get into your home, they can be difficult to remove. That's why it's crucial to have a plan for dealing with wildlife problems.
Many wildlife pests are highly adaptable and can quickly make themselves at home in new surroundings. They can quickly learn to avoid traps and other wildlife control measures. Wildlife pests often have high reproductive rates, so even if some are removed from an area, others will quickly take their place.
Wildlife pests can be a nuisance, and they can cause damage to your home and property. Many people try to do their wildlife pest control using methods like traps and poison. However, these DIY efforts often fail, and the pests return.
There are a few reasons why DIY wildlife pest control can be problematic:
Traps and poison can harm people, pets, and other animals.
They are often not effective at actually getting rid of all of the pests.
They can often make the problem worse by driving the pests into areas where they can do more harm.
Professional wildlife removal may be necessary if you already have a problem.
Why You Should Consider Professional Wildlife Control
If you are already dealing with local wildlife removal, contact Ventura Pest Control.
With over 60 years of experience in wildlife control in Ventura, we can attribute our success to our actions, training, expertise, and dedication to our customers. You and your home are the top priority when working with Ventura Pest Control technicians.
Considering how dangerous wildlife can be to you and your family, our proven track record of customer satisfaction makes a decision easy. We'll ensure your property is protected from wildlife and pests.
Our wildlife removal experts have the experience and equipment to safely and effectively remove animals from your home. We can also help you take steps to prevent future wildlife problems. Call today to find out more!