If you live in Ventura, chances are you're familiar with the city's rodent problem. In fact, the city has been working hard to combat the issue in recent years. But what does that mean for your home? Are you doing everything you can to protect your property from these pests?
Identifying the rodent type you're dealing with is the first step. There are two main types of rodents in Ventura: rats and mice. Each type of rodent has its own unique set of behaviors and habits. Understanding these behaviors is key to keeping them out of your home.
Read on for more information about common rodents in Ventura and how to protect your home from them.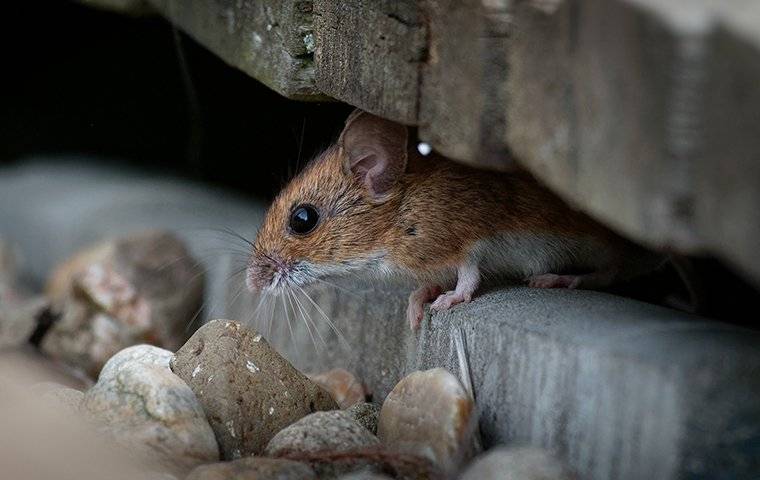 Signs Of Rodent Activity You Ought To Be Aware Of
There are several signs of rodent activity that you should be aware of, including:
Droppings: Droppings are one of the most common signs of rodent activity. Rodents leave behind droppings wherever they go. If you see droppings in your home, it's a good indication that you have a rodent problem.
Gnawing: Rodents gnaw on things to sharpen their teeth. Seeing gnaw marks on food packaging or wood in your home indicates a rodent problem.
Nests: Rodents build nests out of materials like insulation. If you find a nest in your home, it indicates that you have a rodent problem.
If you believe you have an infestation, rodent control services in Ventura can provide you with an inspection to find out more, eliminate any issues that are found, and help you prevent problems in the future.
Problems Rodents Cause In Ventura
While California rodents may seem like harmless pests, they can cause many problems for homeowners and businesses in Ventura. Rodents can spread disease, damage property, and contaminate food sources. In addition, rodents can be challenging to control and may reproduce quickly, leading to infestations.
Rats are the larger of the two types of home-invading rodents. They're also more aggressive. Rats can carry a variety of diseases that can be spread by both direct and indirect contact. They also cause major damage to property and belongings. If you see a rat in your home, it's crucial to take action immediately.
Mice are the smaller of the two types of rodents. These tiny rodents aren't as aggressive as rats, but don't let their size fool you. Mice will take food from pantries and nest in insulation, but they also spread disease and do a surprising amount of damage.
Both rats and mice reproduce rapidly and are dangerous and destructive pests to have nesting in your home.
Three Rodent Prevention Tips Worth Trying
Rather than deal with a rodent infestation, the smart approach is to avoid rodents in the first place. You can prevent rodents from entering your home with these top three tips:
Sealing up cracks and holes: Rodents can enter your home through small cracks and holes. Inspect your home and seal up any cracks or crevices that you find in exterior walls or the foundation. Install weatherstripping and door sweeps to eliminate gaps around windows and doors.
Putting away food: Food attracts rodents. If you're not going to eat something right away, put it in a sealed container.
Keeping your home clean: Rodents aren't only attracted to food but also garbage. Keep your home clean and free of food debris and trash. Clean up often and keep your trash cans covered with tight-fitting lids.
Taking action immediately if you suspect you have a rodent problem is crucial. The sooner you deal with rodents, the less time they will have to multiply and spread through your home and the less damage they will do.
Why Professional Rodent Control Is Always The Best Answer
For effective rodent control, it is best to call a professional. Ventura Pest Control has the experience and knowledge to combat rodents effectively. We'll inspect your home, identify areas vulnerable to rodents, and put a plan in place to keep them out. The sooner you contact us, the sooner your home or business can be free of rodents and the dangers they bring to your property. Call today to find out more about our rodent control services.