Does it bother you when you see stinging insects buzzing around your head? Some people cannot stand these painful pests. Others have learned to ignore them. We are here today to share with you the main reasons why these pests are a problem here in Ventura County and provide some short and long-term methods to get and keep these bugs out of your yard and home.
Reach out to our staff at Ventura Pest Control if you would like our help removing a nest from your yard. We offer dedicated services for stinging insect control and would be happy to find a quick solution for these terrible local pests. To find out more about the different types of stinging insects in Ventura County and the problems they cause, keep reading.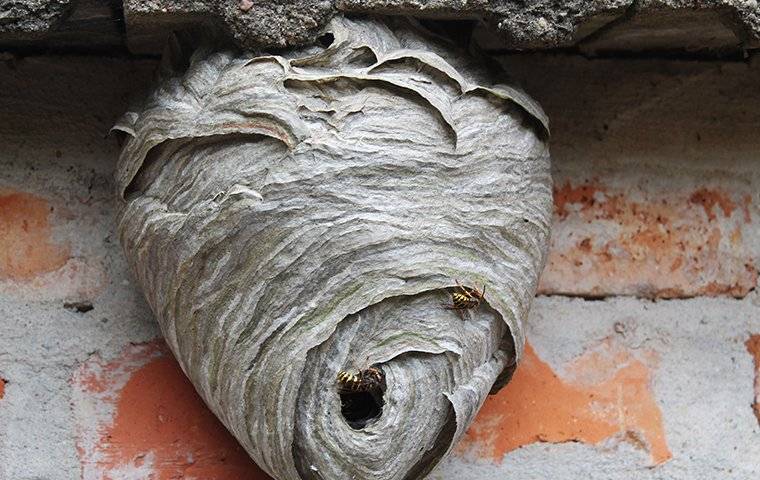 Understanding The Threat: Identifying Common Stinging Insects
Stinging insects are all over the place here in Ventura County. With so many different species, it can be difficult to tell them apart. Some common types of stinging insects you should know how about are bees, hornets, paper wasps, and yellow jackets.
Bees have plump bodies and tend to be more docile than other local species. Virtually all bee species have hair somewhere on their bodies. This is different than wasps, hornets, and yellow jackets, which have sleek exoskeletons. Speaking of wasps, hornets, and yellow jackets, these three pests are virtually the same in most ways. Hornets are typically a bit larger, wasps have a painful sting, and yellow jackets are the most aggressive. Speaking of aggression, here is why you don't want any type of stinging insect on your property.
The Impact Of Stinging Insects On Health: The Risks Of Infestations
You do not want to have flying insects that sting living on your property. Although these pests are a benefit to our ecosystem in the way that they spread pollen, the threat they pose to humans highly outweighs the benefits they might pose on your property. A sting from a wasp, hornet, or bee causes moderate pain, swelling, and an itching sensation that can last for days after the initial attack.
Some species of stinging insects are more likely to sting than others. Yellow jackets become more and more aggressive during the fall months as they prepare their queens for hibernation. As a general rule, you should keep your distance from any stinging insect nest, especially if you are allergic to venom. To find out if you have a venom allergy, talk with your doctor about your risk. They will be able to perform the necessary tests to find out if you need to carry epinephrin or any other similar medication to treat a potentially life-threatening sting.
Stay Ahead Of The Buzz: Tips To Prevent Stinging Insect Infestations
Keeping large and small stinging insects off your property can be a challenge. To give you the best chance to avoid stinging insects, here are some of the best tips and tricks to stop an infestation before it occurs.
Regularly check around your home, outbuildings, and trees for newly forming nests. Knock these nests down using a long broom before they grow larger than a golf ball.
Make sure your home's exterior has proper sealing so that stinging insects cannot get indoors.
Consider removing budding plants like flowers from your yard and garden.
Clean up thoroughly after you host an outdoor gathering.
Keep food dishes and beverages covered when they are outdoors.
Make sure your trash cans have tight-fitting lids.
If you are currently dealing with small or large stinging insects on your property, do not hesitate to involve our team at Ventura Pest Control.
Safety First: The Importance Of Professional Stinging Insect Control
Your safety is important to us. If you are looking for a way to avoid different types of stinging insects inside and around your home, we are here to help. Whether you need quick nest removal or long-term options to handle stinging insects in Ventura County, we have what you need. Start a conversation with our team if you would like to learn more about our services or if you are ready to schedule an appointment for your property. Let us put you on a path to quick pest freedom and help you better enjoy your yard without the worry of painful stings today.
Call Ventura Pest Control now to discuss your options for stinging insect control with our team. We will make sure you are well informed and taken care of.