Learning that rodents have taken up residence on your property is like stumbling upon a secret squatter's camp in or around your premises. It's a jarring mix of surprise, discomfort, and urgency. Suddenly, tranquil corners become occupied territories, but not by humans. The chattering sounds behind the walls, accompanied by the sight of chewed wires and insulation, are constant reminders that you're dealing with destructive furry creatures that you can neither find nor kick out.
Fortunately, you no longer have to coexist with unwelcome intruders when the highly skilled team at Ventura Pest Control is on your side. We provide the most advanced and reliable rodent control in Ventura County to make your property a place where peace and comfort reign supreme. Continue reading to learn more about this intrusive species and why you should enlist the services of pest specialists to make sure they're gone for good.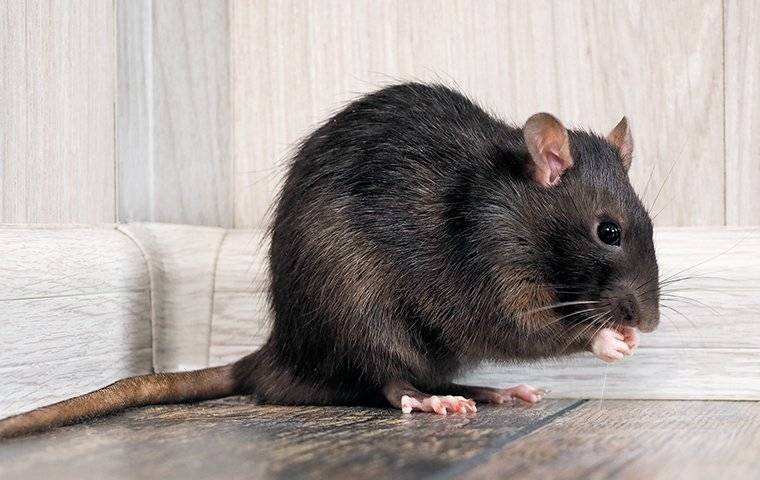 Common Rodent Species: Identify Rats, Mice, And Other Intruders
Properties can fall prey to various types of rodent intruders, with rats and mice being the most common. Rats, larger and more destructive, can burrow into walls, gnaw through wiring, and transmit diseases, creating numerous health and structural risks. Mice, on the other hand, are smaller but equally troublesome, squeezing through tiny openings, contaminating food, and breeding prolifically.
Other than rats and mice, some properties may experience more visits from squirrels, chipmunks, and voles, each with their own set of challenges. These trespassing rodents not only disrupt the tranquility of your location but can also cause damage and unhealthy conditions, making effective prevention and control measures essential.
For assistance with eliminating different types of rodents on your property, get in touch with your local pest management company.
The Rodent Menace: Understanding The Threat Of Uninvited Guests
A rodent infestation on your property presents a multitude of dangers that extend far past the immediate nuisance of their presence. Let's start with the significant health risks they pose. From hantavirus to leptospirosis, rodents can carry and spread a host of diseases that can be transmitted to people via their saliva, urine, and feces. They're also notorious for contaminating food sources, rendering them unsafe for consumption.
Additionally, these creatures can cause extensive damage to property with their incessant compulsion to chew on wooden components, utility cables, electrical wiring, insulation, and more. Their persistent burrowing habits can weaken the structural integrity of buildings, resulting in costly repairs, and their constant chewing behavior can result in fire hazards that endanger lives.
With their rapid reproductive rate, a small infestation can quickly spiral out of control if not addressed in a timely manner. It's safe to say that the dangers of a rodent invasion encompass health, safety, financial, and structural concerns that make it critical to take swift action to eliminate and prevent them.
If you're considering professional help, give our team at Ventura Pest Control a call right away so we can go over your specific situation in greater detail.
Rodent Prevention Tips: How to Keep Your Property Rodent-Free
Preventing rodents from nesting on your property is essential in safeguarding the health and safety of anyone in the area. Since these pests can create a plethora of problems if left unchecked, we've provided some effective tips below to keep rodents from coming around:
Seal entry points: Inspect your property for gaps, cracks, and openings, and close them off to prevent rodents from entering.
Clean regularly: Maintain a clean environment, including regular garbage disposal and cleaning up debris in and around your property.
Trim vegetation: Keep vegetation and trees trimmed away from your structure, as overhanging branches can provide easy access for rodents.
Store food properly: Keep all uneaten food in airtight containers, and thoroughly wipe up crumbs and spills to avoid attracting rodents.
Following these easy yet effective guidelines can help you create a rodent-resistant environment that is safer and healthier for everyone. However, if you still require assistance to get rid of rodents, contact a reputable pest service immediately.
Professional Rodent Exclusion Services: Experience You Can Count On
It's bad enough to find out that rodents have invaded your property. But once you get over the shock, it's time to take matters seriously and turn to an experienced team for professional home pest control services.
At Ventura Pest Control, we've delivered impeccable pest management solutions to our community for over 63 years. Needless to say, we've seen our fair share of fads and gimmicks through the decades. But what has kept us afloat all this time is our intention to detail, high level of experience, and exceptional customer service.
If you're ready to experience living or working in a rodent-free environment, contact us today to receive your free estimate.