Are you noticing the insidious signs of a rodent infestation in your Ventura County home? These prolific pests can prove incredibly difficult to get rid of once they've taken root. That's why we've arranged this helpful guide to Ventura County rodent control and prevention.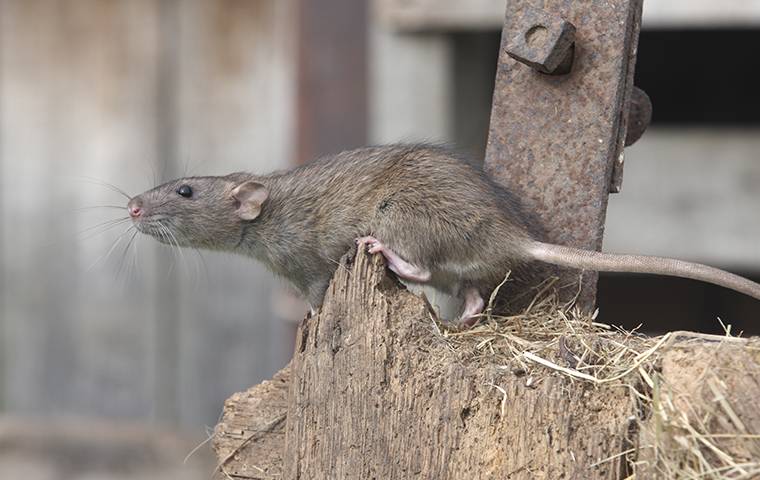 Common Rodents And Problems They Cause
Mice and rats are the two types of rodents most often responsible for breaking into people's homes. If you need help identifying exactly which ones have invited themselves inside your home, here's some information to help you do that.
House mice are about 4 inches long from head to tail with gray, brown, or black fur. These pests use their small size to their advantage; they can squeeze through openings as small in diameter as a dime. They most often make their nests inside walls or behind large and rarely moved appliances.
Roof rats are about 16 inches long from head to tail and usually have black fur. Their slender forms are especially suited to climbing, so they often make their nests in high-up areas such as roofs, rafters, and attics.
Norway rats are about 11 inches long from head to tail, with brown fur and somewhat bulky bodies. These adaptable forages often find themselves gnawing their way into people's homes, able to squeeze through an opening as small as a quarter.
These industrious scavengers can, unfortunately, prove too clever for their own good when they realize what an excellent source of food and shelter a human's home can be. When they invade, they can cause dangerous structural damage due to their need to gnaw on hard materials. Rodents are also very efficient vectors for disease and parasites and will quickly contaminate your entire home in their endless search for more food and nesting space. As you can see, a rodent infestation is more dangerous than it may seem.
How To Treat The Issue
One thing to be thankful for is that while you may have mice or rats, you'll very rarely have both. However, once you've identified the specific problem in your home, it is still far from solved. Neither type of rodent is easy to get rid of, and many standard methods of dealing with them will, unfortunately, prove ineffective. The true reasons why rodents are so elusive come down to three factors.
They're small, fast, and acrobatic, able to scale buildings with ease and squeeze through the tiniest of openings as they sneak throughout your home. They can even gnaw open such gateways themselves thanks to the strength of their constantly growing front incisors.
They're communal and deceptively clever, able to adapt to any environment, recognize changes quickly and exploit any weaknesses in a treatment plan in order to survive and thrive.
They reproduce incredibly quickly. A single litter of house mice can number as many as 15 pups, and they push these out 5 to 10 times a year.
What's worse, many of the most common do-it-yourself treatments can prove inconsistent or even dangerous. Traps can catch a couple of stragglers if placed perfectly, but the colony as a whole will usually bounce back relatively quickly. This often results in short periods of apparent relief, followed by a swift resurgence. Poisons are in a similar boat, but with the added hazards associated with the untrained usage of any deadly chemical. With all of these factors at play, a rodent infestation can seem impossible to deal with. Thankfully, there is a time-tested solution we haven't mentioned yet.
Ventura Pest Control Can Solve Your Rodent Problems
If you're struggling against a rodent infestation, the safest and most effective way to secure a persistent victory will always be to contact the Ventura pest management professionals. When you partner with the experts at Ventura Pest Control, you're guaranteed to get results. Reach out to us today to learn more about our Ventura home pest control and commercial pest control options.