If you're dealing with a bed bug infestation, complete elimination is essential. You must rid your home of these pests completely to prevent them from coming back. There are some things you can do to solve this annoying problem, including thoroughly inspecting your home, vacuuming all floors, washing all bedding, and having your home professionally treated. By following these tips, you should be able to effectively prevent a bed bug infestation in your home.
If, however, you have an existing problem with these pests, you may need to call a professional Ventura County pest control company like the experts at Ventura Pest Control. We will be able to evaluate your situation and provide safe and effective bed bug control service for your home. But first, you need to confirm the actual presence of bed bugs.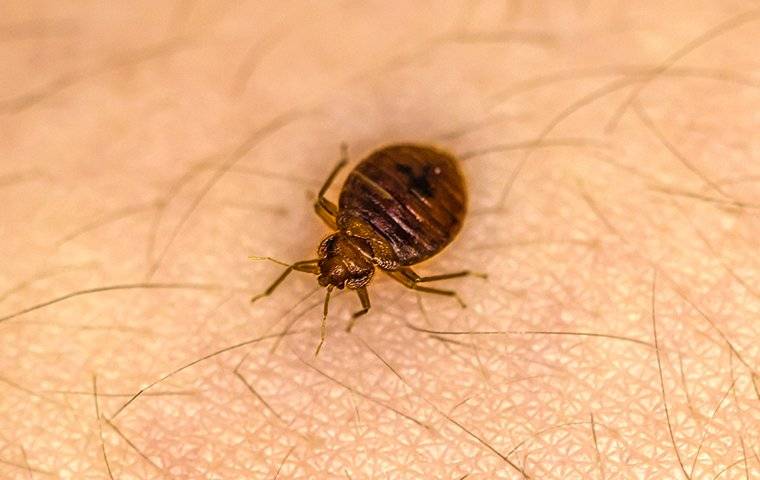 Clear Signs Of Bed Bugs In Your Home
Are you wondering how to tell if you have bed bugs? There are a few clear signs to look for when determining if you have a bed bug problem:
Bed bug bites often look like small, red bumps on the skin and can be itchy and uncomfortable.
The droppings of these pesky bugs will appear as small brown stains on sheets or furniture.
These insects, when dead, will sometimes leave blood stains on bedding and sheets.
Both living and dead bed bugs emanate a detectable and distinct odor.
These pests can be difficult to eradicate, so the sooner you start treating the problem, the better. There are a few different ways to permanently remove bed bugs, so consult with a pest control professional to find the best solution for your situation. With proper treatment, you can get rid of bed bugs for good and enjoy a comfortable, pest-free home.
A Bed Bug Infestation Only Gets Worse With Time
As bed bug populations increase, so do the problems they cause. Bed bugs are not just a nuisance; they can also lead to serious health problems for the inhabitants of a home. These troublesome bugs feed on people, and their bites can cause skin irritation, allergic reactions, and even secondary infections. As bed bug populations grow, so does the risk of what can become serious health problems.
Additionally, they are notorious for their ability to hide and spread quickly. Once a bed bug infestation becomes established, it can be very difficult to reverse. Bed bugs reproduce quickly, so a small infestation can grow large before you know it.
If you think you may have a bed bug problem, it's important to act quickly. The sooner you identify and treat an infestation, the easier it will be to eliminate this horrifying situation forever. Professional bed bug control will ensure that all bed bugs at all stages of the lifecycle are eliminated.
Why Is It So Hard To Prevent Bed Bugs In Your Home
One of the main reasons why preventing these biting bugs can be so difficult is that they are very small and can hide easily in cracks and crevices, only coming out at night to feed. This makes it challenging to spot them and even harder to completely remove them once they've infested an area.
Another reason preventing infestation can be tricky is that they are known to move quickly from one area to another. They can hitch a ride on clothing and people, which means they can quickly spread from room to room unchecked.
They are also difficult to kill because over the years, they have developed a resistance to natural pest control for your home as well as many pesticides. This means that even if you do spot and then treat them, there's no guarantee that they'll be gone for good.
The best way to prevent bed bugs is to be vigilant and check your home regularly. If you do find evidence of these pests, seek professional pest control to kill bed bugs immediately.
The Best Way To Completely Get Rid Of Bed Bugs
Ventura Pest Control is your best choice for local pest control for bed bugs. We have more than 60 years of experience treating bed bugs and other pests found in homes in the Ventura area. We offer complete inspections, specific treatments for different species of pests, and follow-up treatments to ensure you are safe from unwanted pests, now and in the future. We are a family-owned business that understands the importance of a pest-free home for you and your family. Our knowledgeable technicians are trained to treat whatever pests have infiltrated your home. And we back our work with a pest-free guarantee, always confident in our ability to provide effective control of bed bugs. Call us today and get started on the path to a pest-free home.