How To Get Rid Of Spider Pests
There are a number of species of spiders that will invade homes and some more often than others. While it's common to see a daddy long legs or a house spider in your home, it's not very common to see the Giant Crab Spider. However, when you do see one, it may leave you feeling uneasy and your immediate response is to get someone to squash it. For those unfamiliar with the giant crab spider, Ventura Pest Control will share more about this occasional invader and how you can prevent future interactions.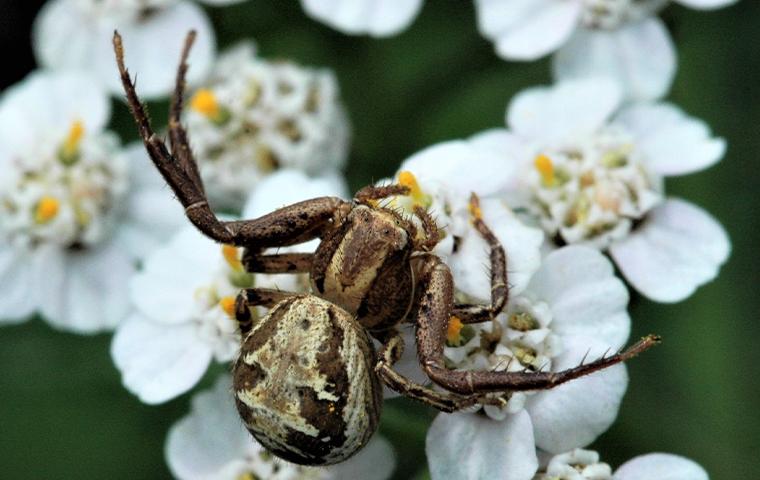 Giant Crab Spider Identification
The giant crab spider is just a little less than two inches in size. Their coloring can vary from tans, grays, browns, and even black. However, they are generally tan in color. The cephalothorax is the part that contains the eyes and the part the legs and abdomen attaches to. Their cephalothorax is large and circular and you can see the joints where the legs connect. The giant crab spider legs are long and bulky, and they spread out. The females have a round abdomen while the males have a smaller oval-shaped abdomen that comes to a point. They also have a "V" like marking on their abdomen that is either darker or lighter than the rest of their body.
Where Are Giant Crab Spiders Found?
The giant crab spider is found in dry hot regions like California, Nevada, Arizona, and New Mexico. One unique trait of the giant crab spider is that unlike most crab spiders that move and climb to the side, the giant crab spiders move in a vertical direction. The giant crab spider has the nickname Huntsmen spider due to its impressive hunting skills. They move very quickly once they've located their prey. They are nocturnal and hunt mostly at night. They feed on other insects and spiders they can takedown. Luckily, the giant crab spider isn't an aggressive species of spider and typically avoids people. However, during daylight hours, they will seek refuge from the burning sun under rocks or anywhere that promises shelter. The giant crab spider is very flat which helps them squeeze underneath cracks and tight spaces. Unfortunately, this gives them the ability to squeeze into many homes. If you encounter one, it is recommended that you leave it alone. They will attack if they feel threatened and even though their bites aren't venomous to people, they do hurt. Due to the spider's size, their bites pack a punch and the pain can linger for hours and even days. If you encounter one, you have a few choices. Find someone that will take care of the problem for you, use a vacuum to suck it up, take it back outside to carry on its insect eliminating duties, or leave it alone.
Giant Crab Spider Prevention
However, it's best to prevent the encounter altogether. Do this by maintaining a clean yard. This deters insects and spiders from making your home a hot spot. Next, regularly inspect your home from spider entry points. Inspect window frames and make sure there aren't any gaps. If you find any, seal them with caulking glue. Inspect the doors and make sure there are no spaces large enough for pests and spiders to crawl through. Some other common places pests use to invade homes are attic and dryer vents, and chimneys. You can protect these places with metal mesh wiring that still provides air circulation, but keeps pests out. Lastly, make sure to use pesticides around the outside and inside of your home to help kill any wandering intruders.
Spider Control
If you need help protecting your home or business from wandering spiders or pests, Ventura Pest Control can help you with all of your pest control needs. Contact Ventura Pest Control today!