If you live in Ventura County, there is a high probability that you have had or will have a problem with cockroaches. These filthy pests make their way into your home in search of food, shelter, and water, bringing unsanitary conditions and health risks along with them.
A professional Ventura County pest control company like Ventura Pest Control can recommend the best treatment plan, one that will resolve the specific issue you are dealing with. The first step is to identify that it's cockroaches that have found a way into your home.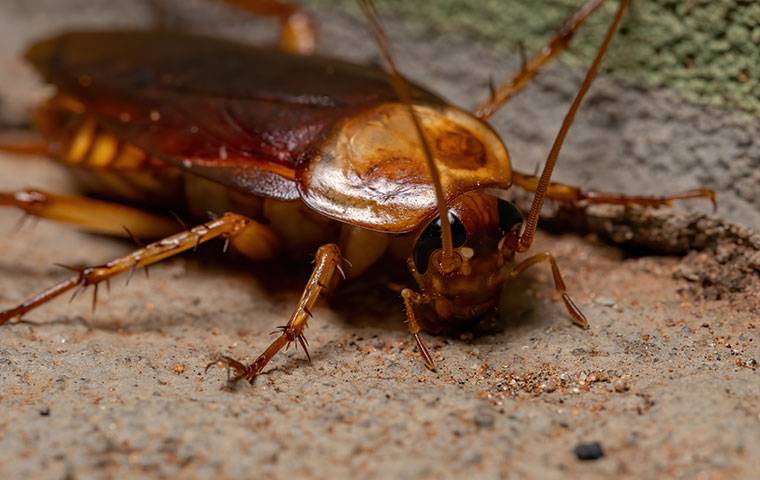 How To Identify The Cockroaches In Your Home
One of the best ways to identify cockroaches is by their distinctive body shape. These pests have an elongated, flattened body with long, spiny legs. They are usually brown or black in color, and range in size from about half an inch to two inches long, depending on the species. Cockroaches are also distinguished by their two pairs of wings. The front pair of wings is hard and leathery, while the back pair is thin and membranous. While some species can fly short distances, they are not very good at flying in general.
Another way to identify cockroaches is by their behavior. They are nocturnal creatures that prefer dark, damp places to hide during the day. They are often found in kitchens and bathrooms, where they can access food and water. Cockroaches are also attracted to garbage, which is another source of food for them. If you find a cockroach in your house during the day, it is usually a sign of a serious infestation.
There are two main signs of cockroaches in your home. It is very likely that cockroaches are present if you find cockroach droppings in your home, which are small, dark brown or black pellets. Finding oval-shaped egg cases is another sign that these pests have taken up residence in your home.
Why Roaches In Your Home Is A Serious Risk To Your Health
Cockroaches are one of the most common unwanted pests in homes today and can pose a serious health risk. They are known to carry a variety of diseases, including salmonellosis, dysentery, and gastroenteritis. These pests can also trigger asthma attacks in people who are allergic to them. If you think you may have a roach problem, it's important to contact a professional pest control company to get them out of your home forever.
The Best Way To Get Rid Of Roaches In Your Home Fast!
Ventura Pest Control is the largest pest control company in Ventura County. We are a family-owned business that has been serving the local area for more than 60 years. Being Ventura County residents ourselves, we understand the importance of protecting your home and family from annoying or dangerous pests that can cause health problems and damage to your home. We specialize in the elimination of cockroaches, ants, and spiders, and offer treatment plans tailored to your needs and budget.
We know that cockroaches can be difficult to control and eliminate. Our knowledgeable service technicians provide thorough inspections, pest-specific treatments, and follow-up services to ensure an ongoing pest-free environment in your home. We work with your schedule and offer emergency services if necessary. Our treatment plans include a one-time treatment with a 30-day guarantee and an annual contract featuring industry-leading Integrated Pest Management (IPM) approved pest control.
Five No-Sweat Tips To Prevent Future Cockroach Infestations
If you're dealing with a cockroach infestation, you're probably asking yourself this question: how do I get rid of cockroaches in my home? Here are five easy tips that will go a long way toward keeping these pests out of your home:
Cockroaches are attracted to dirty environments and can easily hide in cluttered areas, so keep your home clean and clutter-free.
They are attracted to food sources, so it's important to store food properly and keep your countertops clean.
These pests can enter your home through small cracks and crevices, so it's important to seal up all access points.
To keep moisture from attracting cockroaches, make sure all plumbing leaks or drips are promptly addressed and use dehumidifiers in damp areas.
If you're still dealing with a cockroach infestation, it's best to call a professional. They can help you get rid of the cockroaches and prevent them from coming back.
Following these tips can help you prevent future cockroach infestations. However, if you want to get rid of roaches the right way, contact Ventura Pest Control today. We know how to get rid of cockroaches for good!