Residents of Ventura County are fortunate to enjoy the beautiful coastal landscape and pleasant year-round weather. These conditions are also attractive to a few types of nuisance birds. Nuisance or pest birds are those that enter residential and commercial environments and may create property damage and pose health risks.
Are you noticing an excessive number of birds throughout your property? The best course of action begins with contacting a local pest control company before these problems worsen. As a qualified Ventura County pest control provider, we will get the job done safely and efficiently.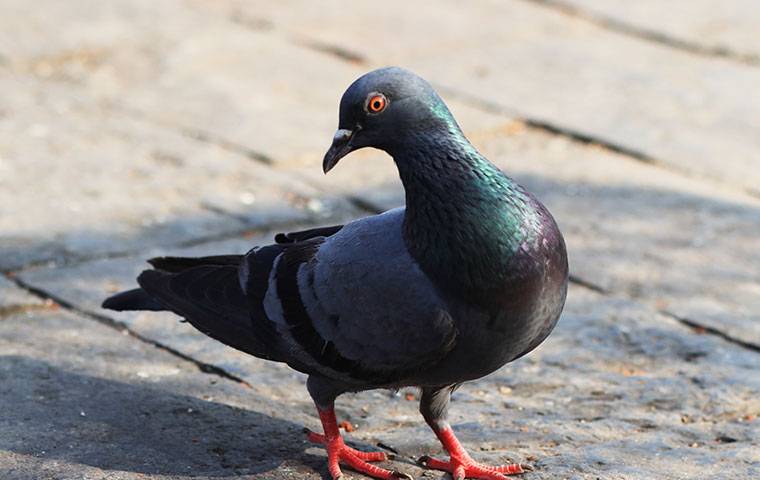 Common Pest Birds: How To Identify The Culprit Invading Your Property
What are some of the most prevalent types of pest birds in Ventura County? Homeowners in this region most commonly encounter the following types:
Pigeons: Known as one of the most common birds in the U.S., pigeons are also among the most problematic, as they often live near humans because it allows them easy access to food scraps.
Mud Swallows: Although mud swallows are a benefit to the environment by helping to control many types of troublesome insects, they are also a common nuisance. Mud swallows often generate "cup-like" nests composed of mud and similar material around the upper areas of homes.
Woodpeckers: Aptly named for their pointy, rugged beaks that they use for noisily penetrating wood, woodpeckers may also damage property.
English sparrows: Commonly referred to as house sparrows, English sparrows are small in size; yet, these social creatures often live in large flocks or hosts. English sparrows commonly reside in urban settings and are known for transmitting various diseases.
Seagulls: Although they are most prevalent near the coast, seagulls are also found further inland. Seagulls typically appear grayish-white and they generate annoying "squawking" sounds.
Regardless of the type of nuisance bird, these flying creatures may pose health-related concerns and create property damage. Homeowners who are struggling with these pests should seek assistance for effective home pest control services in Ventura County.
Property Damage And Health Risks: Consequences Of A Bird Infestation
Pest birds often carry harmful parasites and spread diseases including salmonellosis, histoplasmosis, or cryptococcosis. Bird feces have very corrosive properties that will deface or erode roofing materials, exterior surfaces of homes and buildings, and paint finishes.
Birds often form nests that impede the airflow or proper operation of exhaust fans, vents, or air conditioning systems. The dried materials used for constructing nests might have exposure to electrical wiring or exterior lighting or signage, which may cause risks of fire.
Based on these risks, property owners struggling with types of nuisance birds should contact experienced professionals for assistance, as they understand the best bird control methods.
Proactive Steps For Bird Deterrence: Practical Tips To Prevent Birds
Property owners should limit attractants such as birdfeeders, fallen fruits, and areas of standing water. Ensure that all trash bags containing food scraps remain in durable garbage cans with functional lids.
While these prevention strategies have demonstrated effectiveness, they are not foolproof; therefore, homeowners who are experiencing a worsening problem involving nuisance birds should consult with a professional provider of residential bird control services. Experienced bird control service technicians will solve these problems and address any conditions that are encouraging these pests to return to your property.
Sound Solutions For Bird Control: Expert Services You Can Count On
Are you looking for effective bird control services in Ventura County? Too many local property owners try store-bought, do-it-yourself bird control products such as traps or gimmicky options such as decoys or devices that generate light or sound. Unfortunately, these products are generally ineffective and result in further frustration. Seeking help from a bird control professional is the smartest choice.
Ventura Pest Control assists property owners who are facing problems with nuisance birds in Ventura County. Reach out today for efficient and humane bird control services and to learn more about our residential and commercial pest control services in Ventura County.