While Ventura County might have a reputation as a surf and beach town, close to its sparkling waters lies woodlands and mountains. Averaging 270 days of sunshine annually and year-round temperatures around 70 degrees, this area is a perfect paradise for people and animals. However, when curious wildlife starts visiting local homes, it can soon lead to unpleasant problems that might require professional wildlife control services.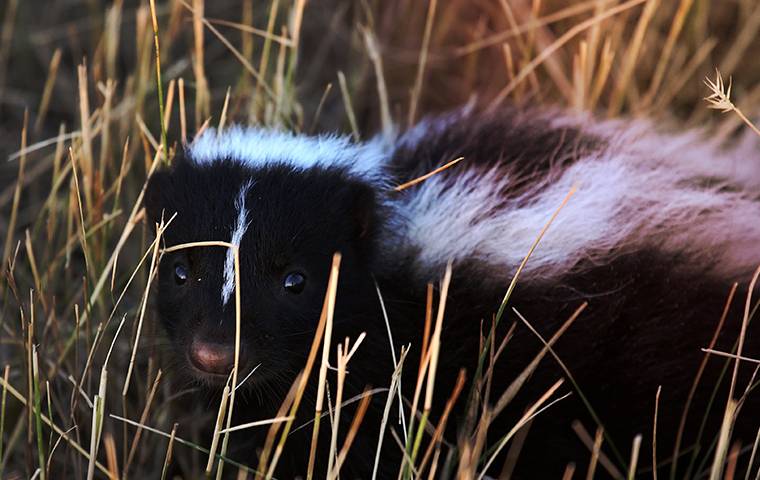 Understanding Nuisance Wildlife: Common Species And Their Behaviors
While it is true that most wildlife would much rather stay as far away from humans as possible, it doesn't take much to lure them onto properties. Why live in the forest when homes can provide an ample food supply, water sources, and convenient shelter? Homeowners who take note of common wildlife pests in the area and their behaviors can be better prepared when they come to visit.
Some nuisance wildlife that frequently visits Ventura County homes include the following:
Rodents, especially mice and rats, are frequent home visitors who scurry about at night, looking for food supplies; they will eat almost anything humans consume. Once they move into homes, they seek out quiet areas such as behind walls, attics, basements, or storage areas.
Raccoons are intelligent, adapt quickly, and are very curious. They usually sleep during the day and forage for food at night; they're not picky eaters, consuming just about anything they find. These critters often make dens in attics, beneath decks and porches, or in chimneys.
Skunks are smelly mammals that establish dens in crawl spaces, under porches and decks, in sheds and garages, or inside hollow logs. They typically search for food in the evening. Insects, vegetation, rodents, garbage, and eggs are on their list of yummy foods.
Wildlife encounters are bound to happen as human populations expand into natural habitats. As animals forage or look for shelter, they sometimes wander onto properties or invade homes. When this happens, using a professional wildlife removal company like Ventura Pest Control can help limit property damage.
Assessing Wildlife Damage: The Impact Of Nuisance Animals On A Home

Whether you've got a "bandit" visiting your house or an incredibly smelly skunk cruising by, the impact of wildlife visits can present more than just an inconvenience. Nuisance wildlife can inflict significant damage to homes.
Rodents might be smaller than other nuisance wildlife, but they significantly damage property. These critters are gnawers and chew on everything, including electrical wires. They often shred insulation behind walls and up in attics to establish nests. Rodents carry hazardous pathogens that can affect the health of those living indoors, soil stored items, contaminate foods and surfaces, and even affect the air quality of homes.
Raccoons are known as one of the most destructive wildlife visitors. These intelligent mammals are unafraid of people and their pets. They'll repeatedly return to homes that supply them with a food source. Not only is digging and burrowing a problem, but they can also damage walls, insulation, shingles, and electrical wiring. They also are known to spread diseases.
Skunks also make dens, typically under buildings; they often use their strong claws to exploit weak spots in foundations. Their digging can damage plumbing and electrical wires. Since they enjoy eating insects and vegetation, they often dig conical holes in lawns and rip up gardens.
Nuisance wildlife in and around homes can cause numerous issues, including the threat of rabies (raccoons and skunks). Homeowners can ensure nuisance wildlife gets safely removed when they partner with a professional wildlife control company like Ventura Pest Control.
Effective Strategies To Deter Nuisance Wildlife: Preventing Encounters
The best way to prevent encounters with nuisance wildlife is by utilizing effective strategies that deter them. Even the most minor preventative measures can help homeowners with wildlife control in and around their homes.
Six effective strategies that can help eliminate nuisance wildlife visits include:
Locking trash cans or storing them in garages or sheds
Eliminating yard debris
Not leaving pet food outdoors
Placing a solid fence around gardens and picking up fallen fruit that drops from trees
Sealing cracks, crevices, and gaps (especially around utility pipes and electrical wires).
Removing branches that brush up or hang over roofs
Taking a proactive approach to wildlife prevention is always wise, but nuisance wildlife can often prove unpredictable and persistent, despite your best efforts. When nuisance wildlife comes calling, it's best to call in pest professionals at Ventura Pest Control.
The Benefits Of Professional Wildlife Removal: Why Hire Experts
Safety is one of the main reasons homeowners need to partner with a professional wildlife expert like Ventura Pest Control. Our highly trained service technicians are skilled in dealing with local pests and understand their behaviors. Our family-owned and operated company offers customers 60+ years of experience in the home pest control industry.
Ventura Pest Control provides professional wildlife control near you with competitively priced services; we also guarantee our work, so call us today for a free estimate.