Scientists have identified over 12,000 ant species worldwide, and about 270 of these ant species have made their way into California homes. So, it's not surprising that Ventura County property owners are perplexed by ants. Note that ants enter homes and commercial properties searching for water, food, and shelter. If your home is infested with ants, it's recommended to seek help from a reputable Ventura County pest control company for effective ant control.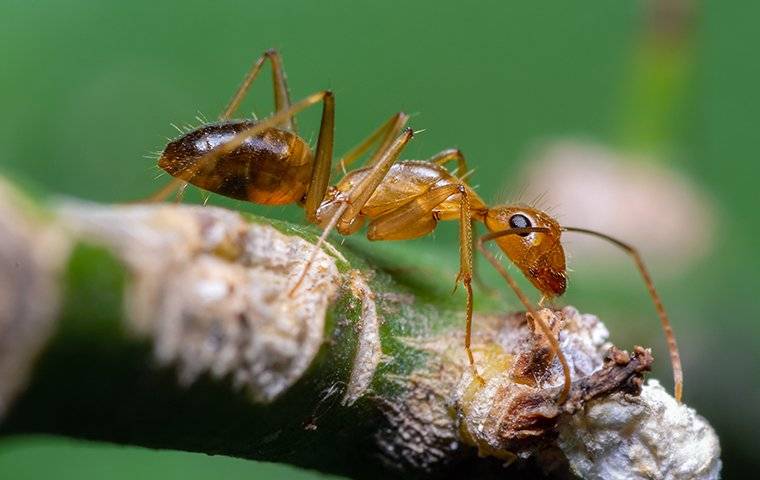 Types of Ants That Commonly Invade Ventura County Homes
While there are over 270 ant species in California, you will likely encounter only a few species in your home. These include:
Argentine Ants
These ants are invasive and often displace native ants. They can be incredibly destructive as they usually wipe out other ant species from your home and create super-colonies. They are also foragers and can be challenging to get rid of.
Thief Ants
These are little brown ants that create a colony outside homes. They often create nests near other ant species' nests and create a tunnel connecting the two nests. The thief ants use this tunnel to steal larvae from the other colony. They use them as food as they continue to forage for more food. That's when they wander into your home.
Having thief ants in your house can be tragic. They get into nearly everything, even screwing the top of your peanut butter jars. Keep in mind that these ants eat dead animal carcasses, which means they can easily track pathogens into your home.
Carpenter Ants
These are wood-destroying insects that attack damp or rotting wood, burrowing through to make nests. While their natural habitat exists among fallen logs and rotting wood, they will likely find their way into your home over time.
The Many Problems Ant Infestations Can Create In A Home
Wood Damage
In most cases, ant infestations won't cause physical damage to your house. However, if carpenter ants have invaded your home, you might need to worry about the structural integrity of the wooden parts of your home. These ants are often mistaken for termites due to their inclination to wood destruction. As the number of carpenter ants in your home multiplies, you are likely to end up with damaged wooden support beams.
Food Contamination
As ants move about your house, they pick up bacteria that can be passed along to your kitchenware and food. Some of the common germs likely to make their way into your food through ants include salmonella, shigella, and E. coli.
Stings and Bites
In addition to food contamination, some ants can pose health risks through stings and bites. These bites often happen when the ant feels threatened or when defending their colonies. While these bites are not poisonous, they pose a risk of infection.
Naturally Effective Ways To Prevent Ants In The Home
The key to preventing ants from invading your home is to eliminate their source of water, food, and shelter. Here are tips to naturally prevent ants from entering your home.
Remove wood, leaves, and other debris
Ants often enter homes when they first come near a house and establish nests. For instance, argentine ants establish a nest near your home and then start crawling into the house. The best way to prevent them from creating these nests is to eliminate their shelter – leaf piles, wood piles, and organic debris.
Sanitation
Ants can easily find sweet particles to eat inside your trash. Therefore, ensuring your trash is carefully bagged and kept in trash receptacles free from odors can keep ants away from your home. Also, keep your kitchen and other rooms within your home clean and tidy.
Seal all Entry Points
It won't take much of a hole for ants to enter your home. They are small, which means they can fit even in lock-step, with small holes and cracks. Here are tips to help you seal entry points.
Apply a sealant around plumbing and wiring conduits
Replace weather stripping, door sweeps, and screens
Apply a sealant around the pipes entering your home, particularly in the cabinets under your sink
Apply sealant to all foundation cracks and gaps between the foundation and sole plates of your house
Eliminate Aphids
Most ants prefer nesting near their food source. One of these sources of food is honeydew which plant-damaging insects like aphids produce. Addressing aphids in your yard can help decrease the chances of ants nesting near your home. This is one of the most effective ant prevention tips.
The Most Effective Ant Control Method For Ventura County Homes
The secret to successful ant pest control is partnering with a reliable pest control company such as Ventura Pest Control. Such companies have the resources, ant control solutions, and expertise needed to identify the ants that have invaded your home and find where these ants are hiding. They also use a combination of ant control and prevention techniques to achieve lasting results.