Protecting Ventura County Since 1959
After 63 years in the industry, we've seen all sorts of treatment trends come and go. The one thing that doesn't change is the need for customer service. No matter what sort of Integrated Pest Management (IPM) solutions are best-suited to solve your pest problems, we know that our emphasis on customer satisfaction needs to come first. That's why our highly trained service technicians emphasize meeting your pest control needs in the most effective, safe, and environmentally friendly ways possible.
Why Choose Ventura Pest Control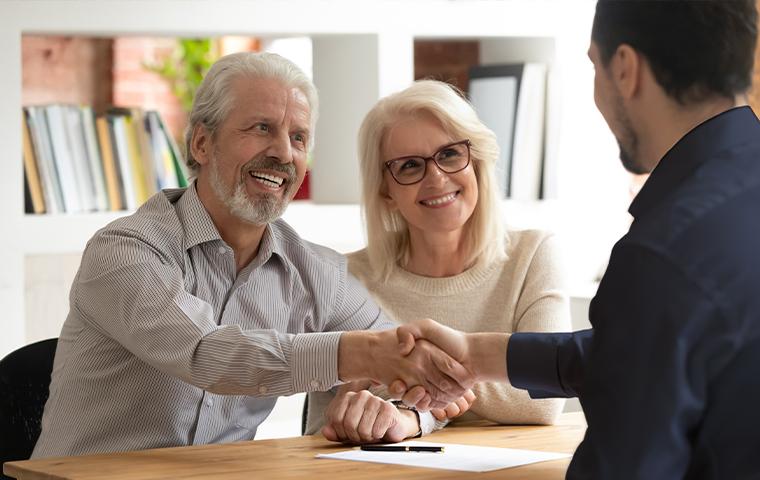 Ventura Pest Control is the largest and oldest locally and family-owned pest control company in all of Ventura County. The reason for our 63 years of success? We consistently wow our customers with our extraordinarily friendly, professional, and competitively priced services.
While our experience gives us an obvious edge, there's nothing old-fashioned about the way we take care of pest problems on your property. Our service technicians are well-versed in the latest IPM solutions, and our extensive interview process ensures that our technicians place just as high an emphasis on customer satisfaction as they do on their pest management expertise.
Having Ventura Pest Control in your corner means you get the following benefits and more:
Our pest-free guarantee backed by 63 years of experience and expertise
Emergency pest services
Free inspections and estimates for pest activity/potential attractants
In the struggle against pest activity, Ventura County home and business owners have to be able to lean on a professional, experienced pest control method because of how conducive our climate is to year-round pest activity. You may have a lot of choices when it comes to pest control, but it's hard to argue with 63 years of experience as an Integrated Pest Management leader. With dangerous and destructive pests attempting to infiltrate your home or business 12 months out of the year, don't you want a pest-free guarantee with a proven track record on your side?
Putting Our Ventura County Customers First
As the largest and oldest locally and family-owned and operated pest control company in the area, we know the pests that plague Ventura County homes and businesses better than anyone. Since our families and our lives are here, Ventura County means everything to us. That's why we put customer satisfaction above all else with the service technicians that provide pest expertise in the friendliest, most attentive manner possible.
Learn more about our home pest control and commercial pest control solutions.
Request Your Free Quote
Complete the form below to schedule your service.