Bird control might seem like something you can forgo on your Ventura property, but sooner or later, you will need to invest in bird control methods to keep these pests away. Ventura County pest control professionals can advise you on effective bird control and prevention tactics.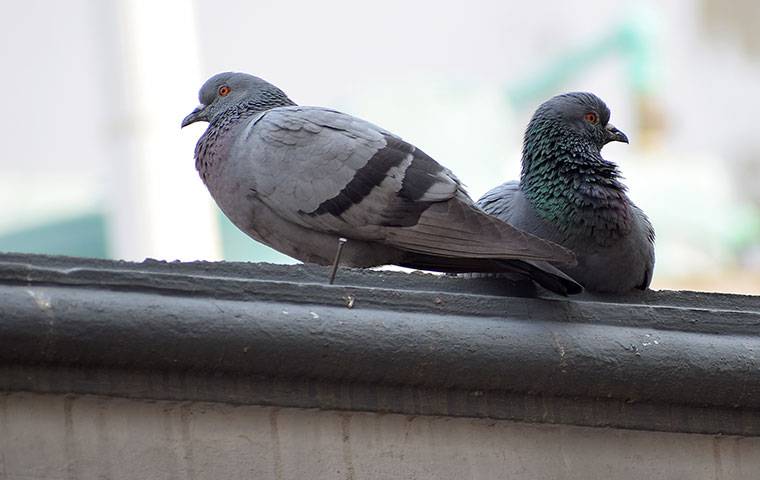 Types Of Pest Birds That Plague Ventura Properties
Ventura is home to many wildlife critters and birds, but some bird species are more troublesome than others. The types of pest birds you can expect to encounter around Ventura commonly include pigeons, mud swallows, woodpeckers, English sparrows, and seagulls. Any one of these species can cause severe problems as they roost around your property, and their numbers grow out of control, creating havoc and ruining your enjoyment of your property.
The Many Problems Roosting Birds Can Create On Your Property
One of the biggest problems with a bird infestation on your Ventura property is that all birds are disease carriers, with pigeons being the most unhygienic pest to host. You can pick up bacteria and pathogens from birds by either coming into direct contact with this pest or via contamination from their droppings. The larger your bird infestation, the more chances you have of picking up an illness.
Additionally, birds can be loud, and if you are so unlucky as to have an infestation inside your home, you can easily be kept awake all night or disturbed during the day by these roosting pests. Birds may also drop off insects like fleas, ticks, and mites around your property, further causing infestation issues and the risk of health and safety issues.
It's Extremely Difficult To Get Rid Of Pest Birds On Your Own
Removing pest birds by yourself is an extremely difficult task and not one we recommend. Here we list the reasons why it is complicated and dangerous to attempt to deal with pest birds alone:
Birds can be dangerous to interact with. When you attempt to treat this pest yourself, you are exposing yourself to potential diseases, bird droppings, and scratches or attacks from birds.
Birds are prolific and can easily invade interior spaces around your property. Without professional inspection and evaluation of your property, it can be difficult to see where the root cause of your infestation is.
The installation of bird prevention and control items such as netting and mesh screens should be done by a professional. If performed incorrectly, these items can become hazardous to birds and other pests and may create more health and safety issues than they prevent.
Instead of relying on DIY tactics, home remedies, and store-bought solutions to deal with your bird issues, contact Ventura Pest Control. Our team will provide your property with effective, reliable bird removal you can count on.
The Safe And Effective Bird Control Solution For Your Property
The best bird control solution for your Ventura property is trusting Ventura Pest Control to safely and effectively remove any bird infestation you encounter. Our team has more than 60 years of experience and is committed to keeping your property completely bird-free, no matter what. With our pest control bird removal tactics, you won't need to deal with the stress of battling this critter by yourself, nor will you be directly faced with the many diseases and problems that a bird infestation can bring. These tactics will reduce your risk of bird control complications.
Contact us at Ventura Pest Control and benefit from our expert bird control service today.